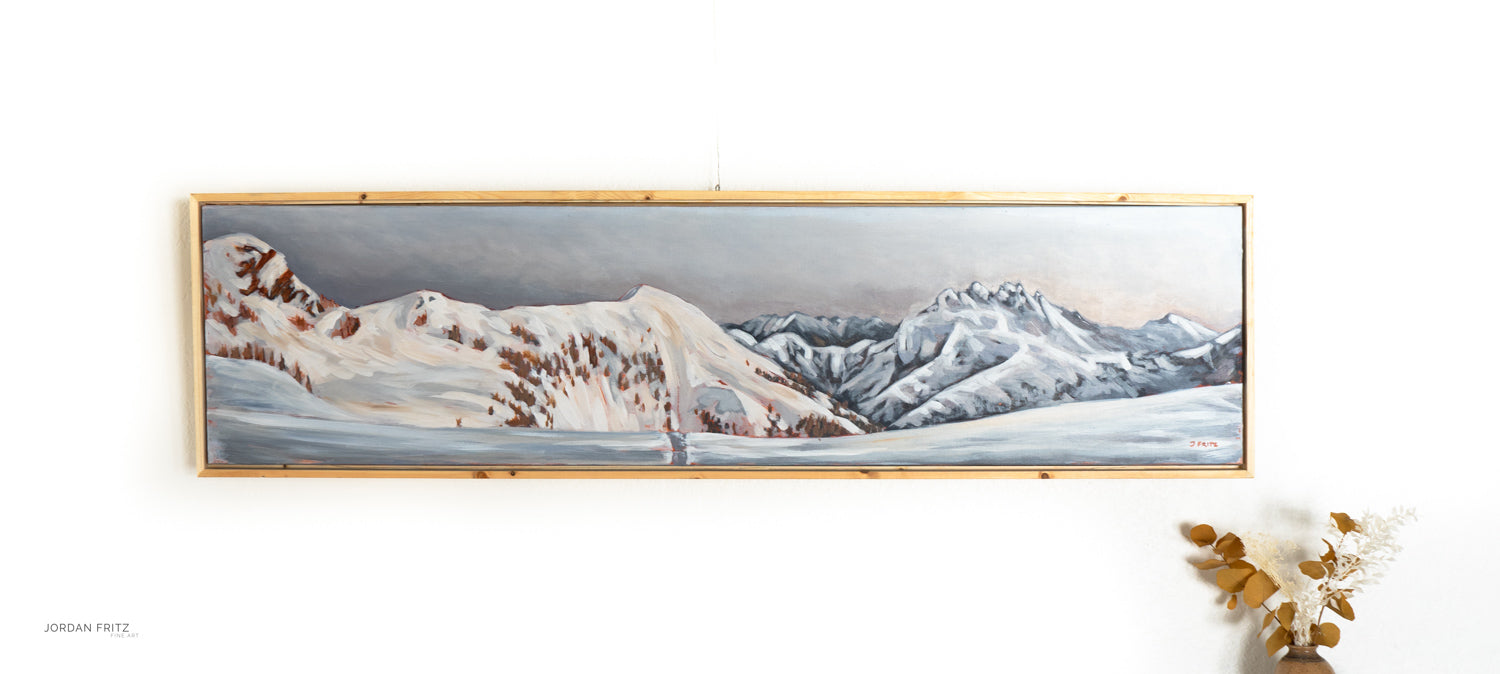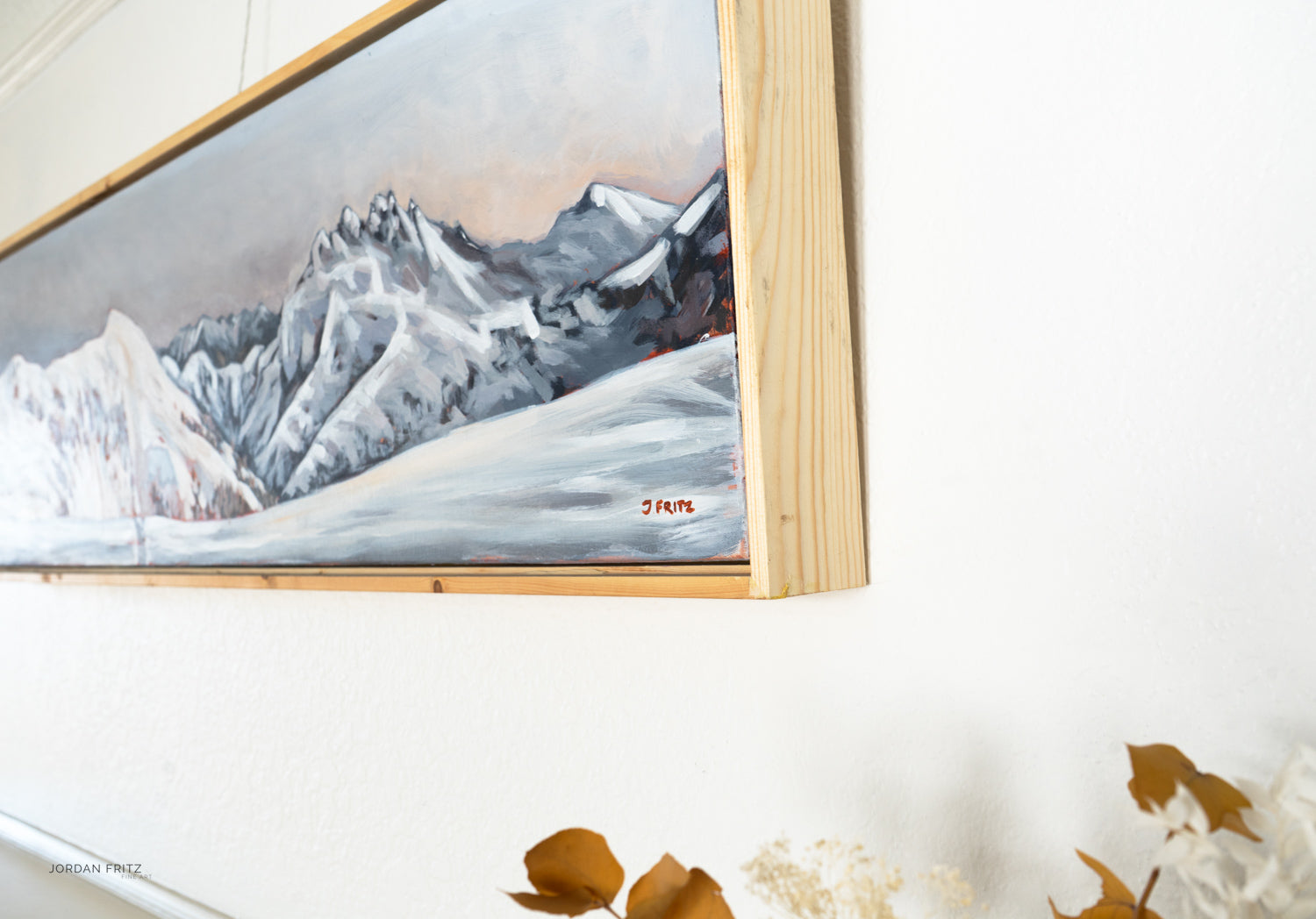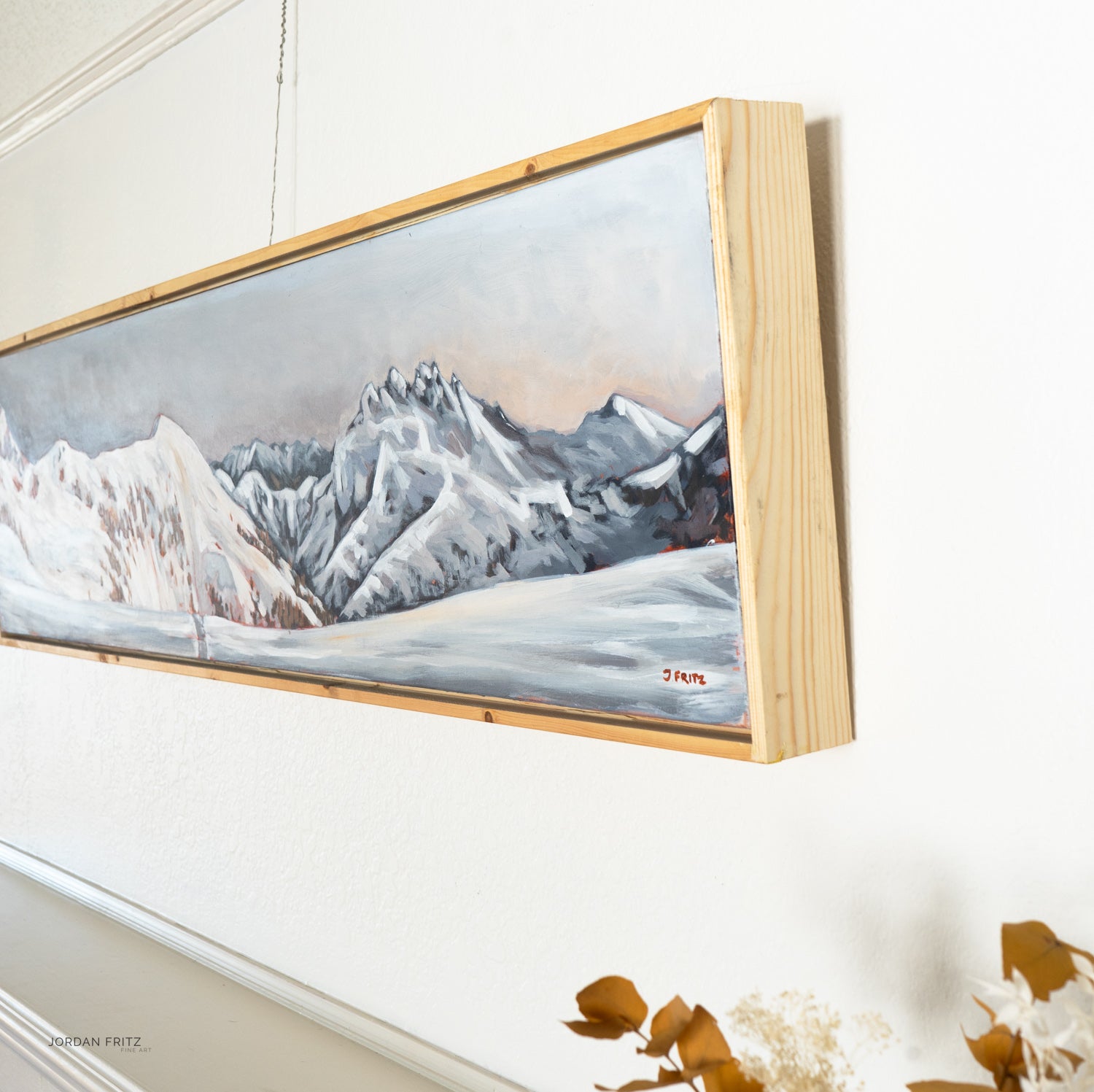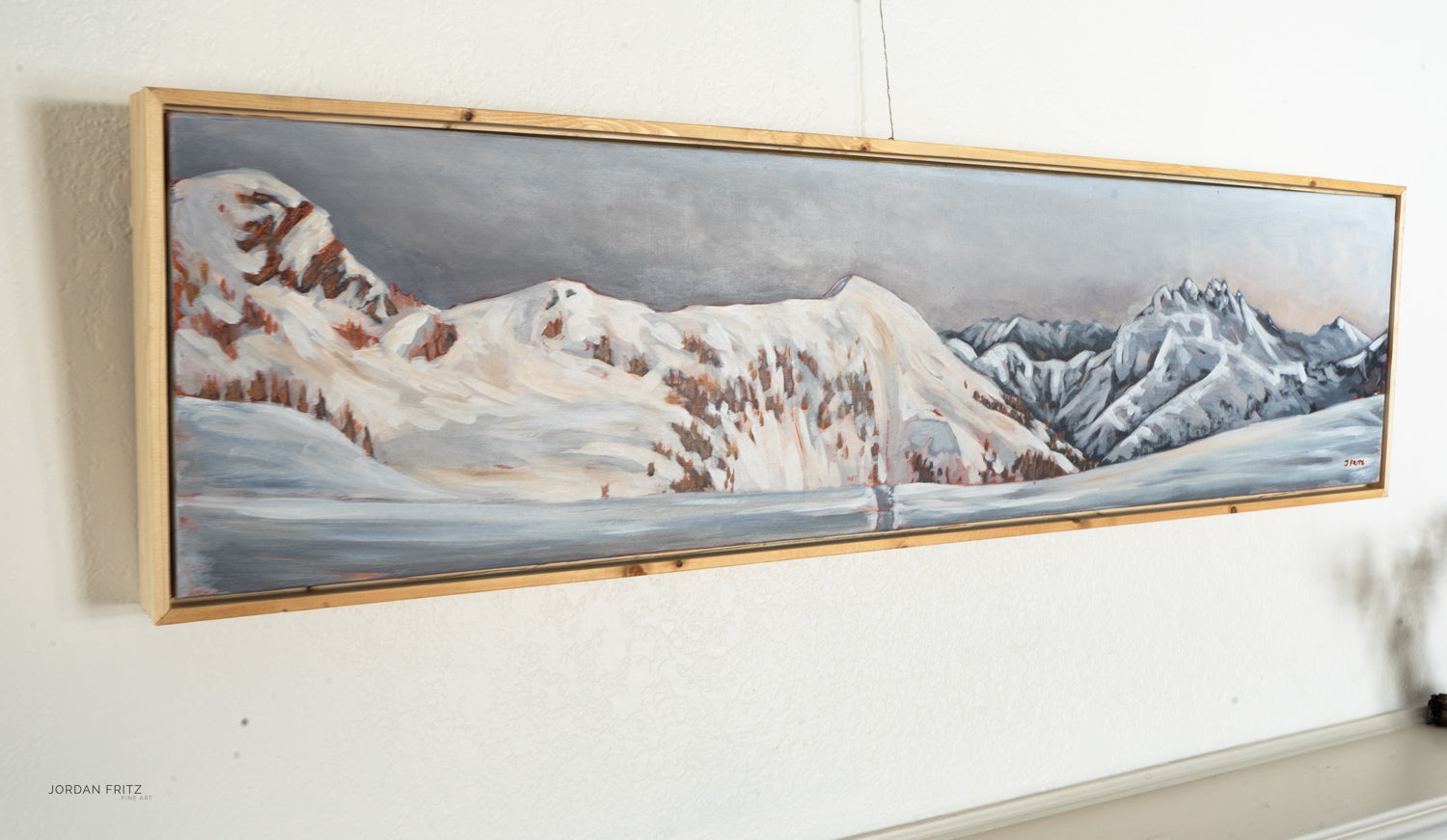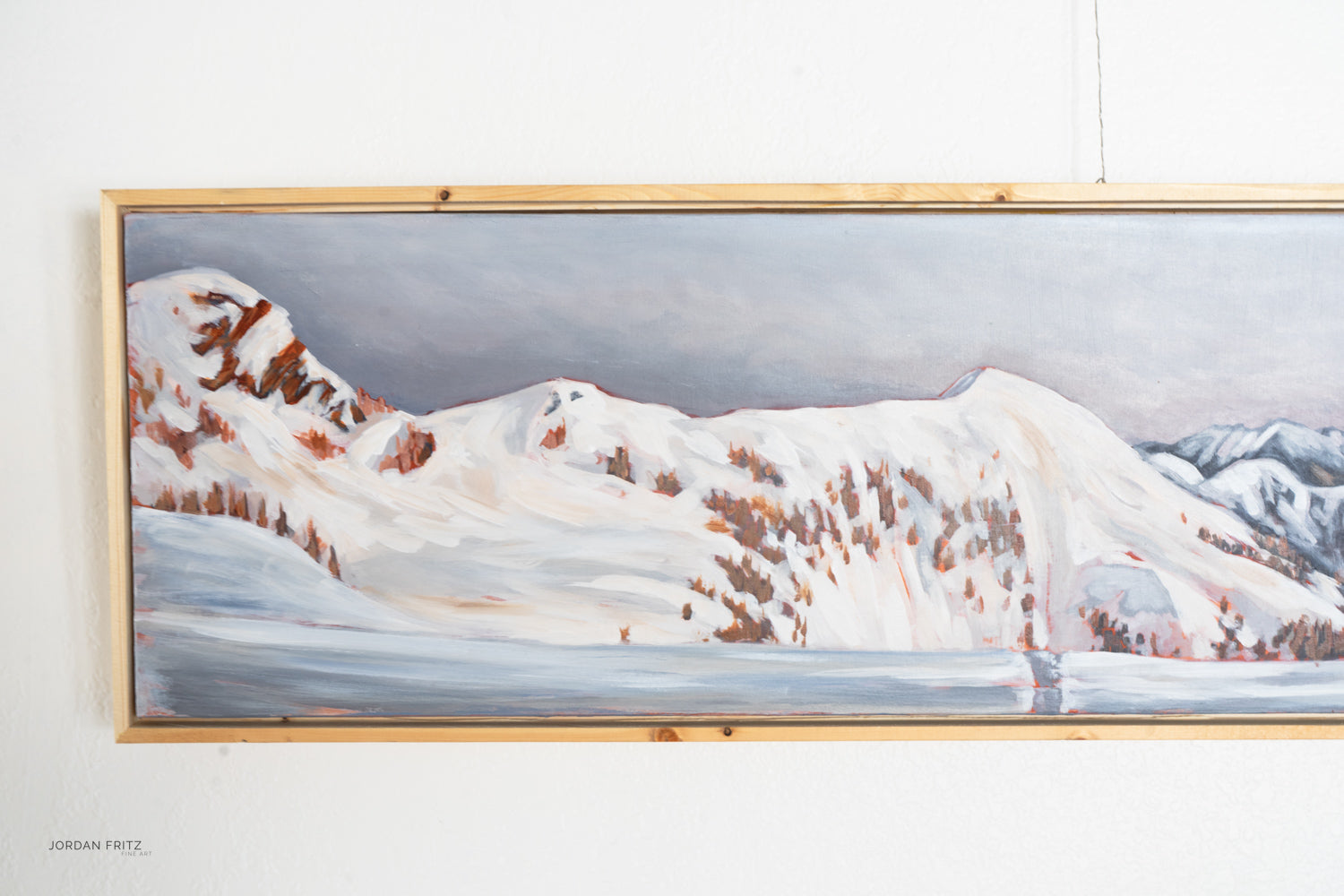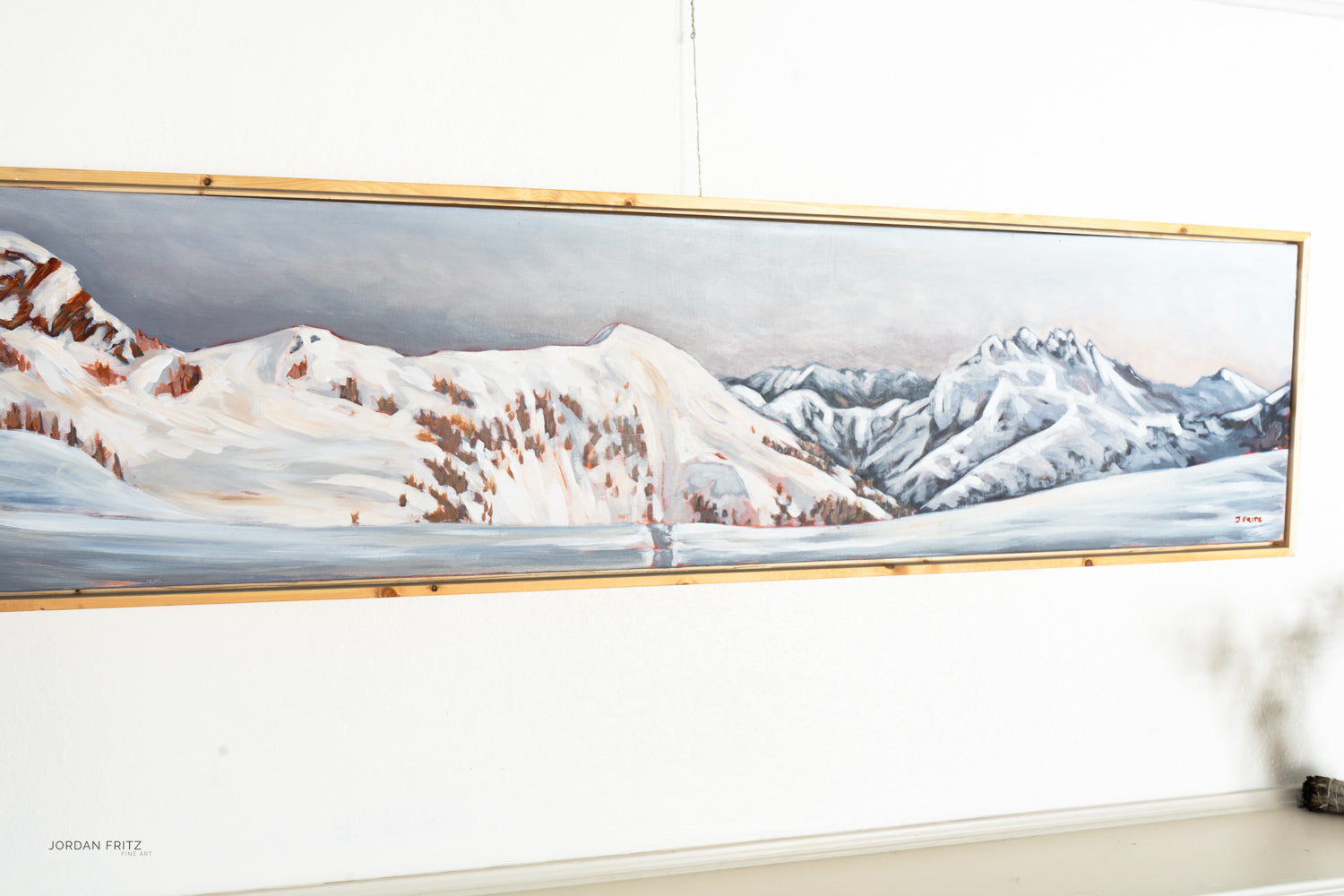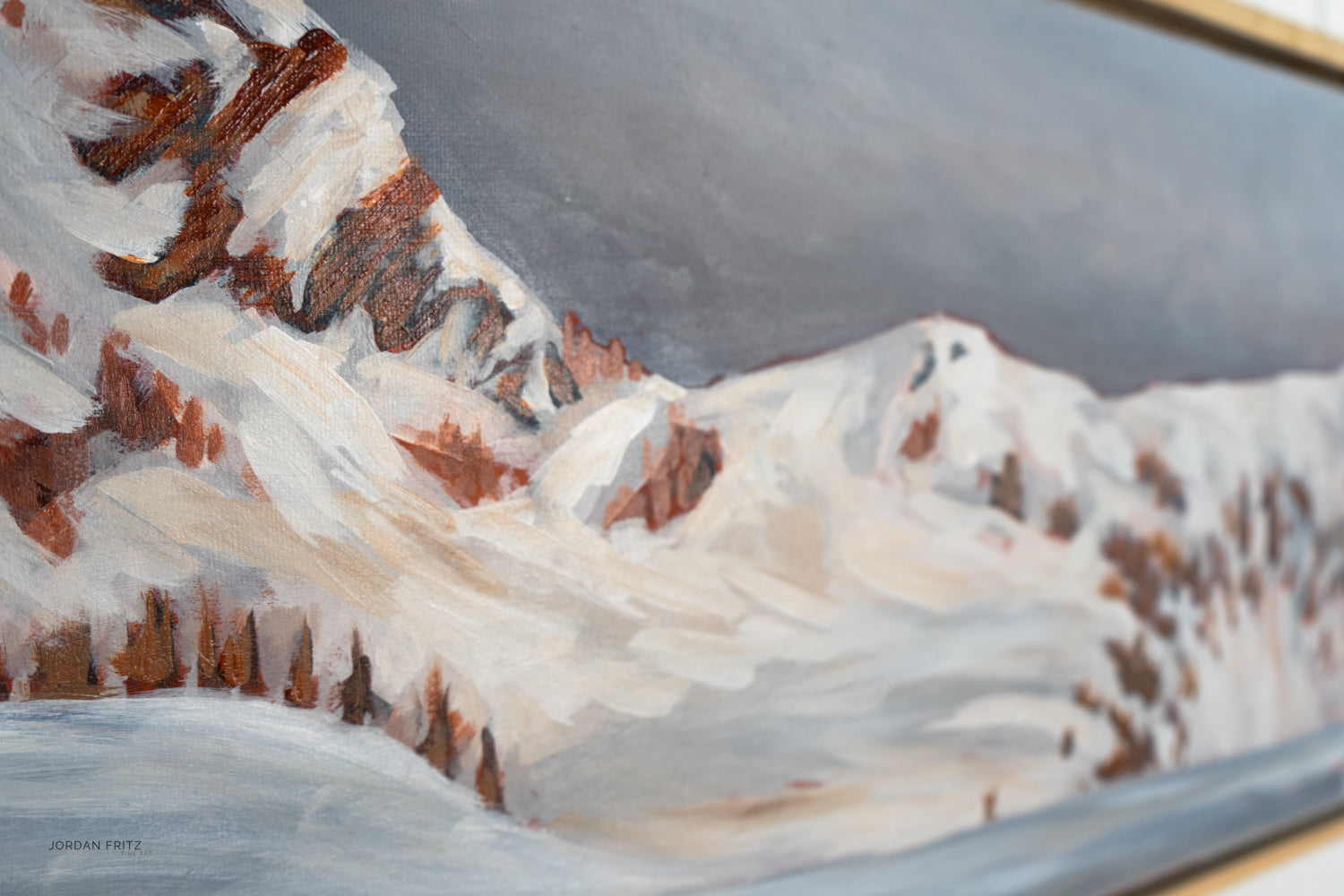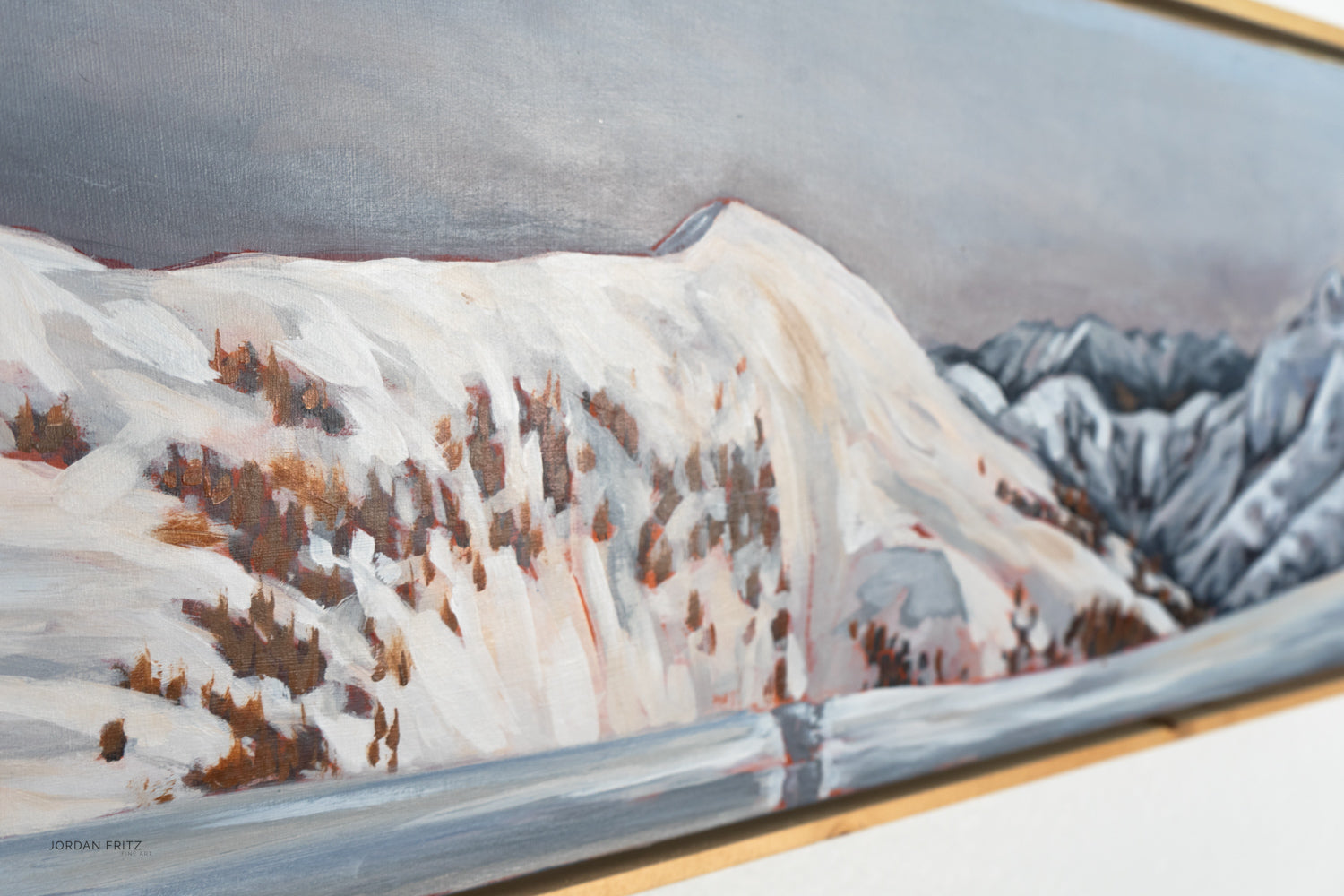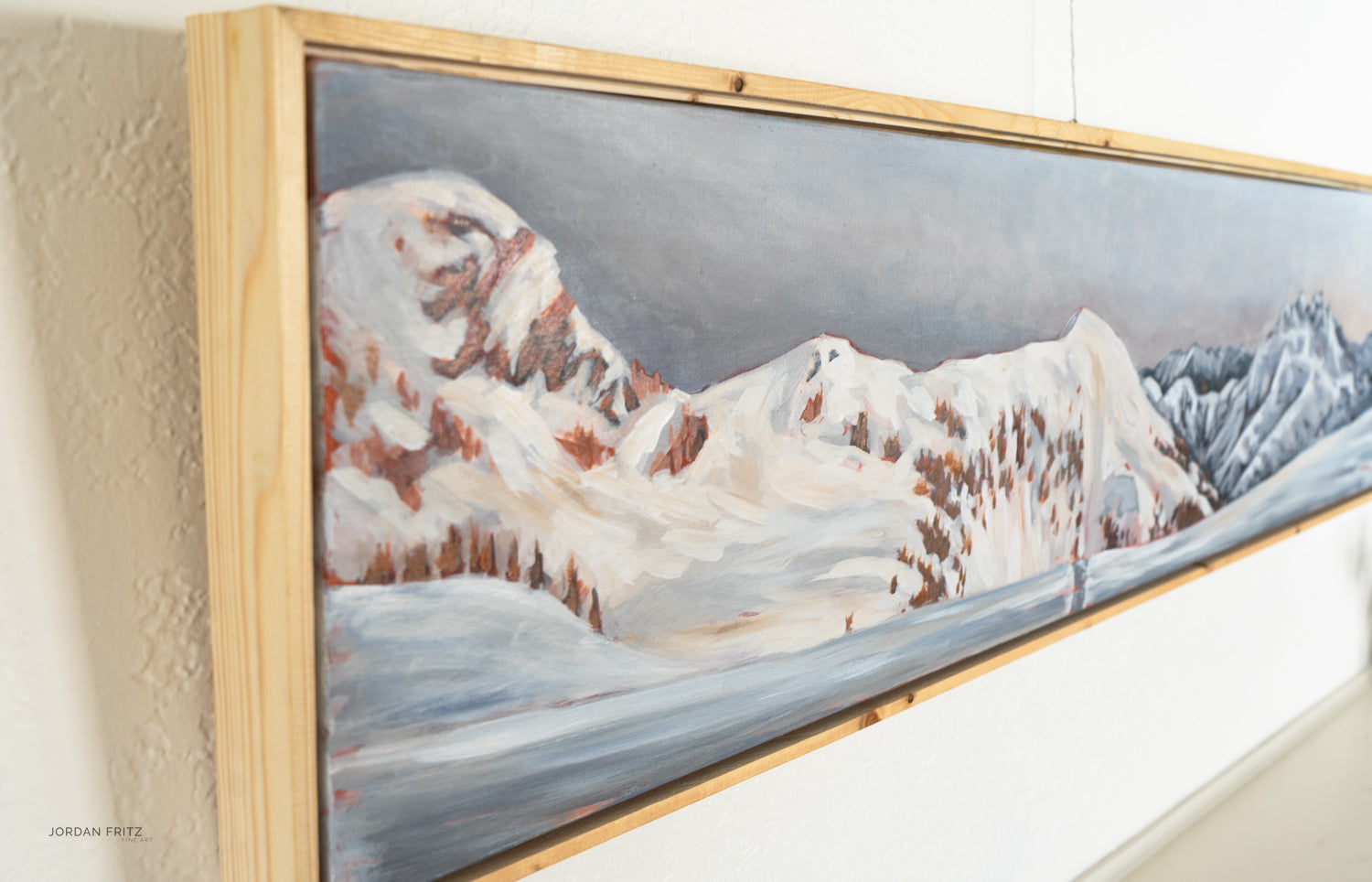 Alpenglow from Hišimy̓awiƛ/5040 Peak | 12 x 48 | Framed Original Acrylic Painting
5040 Peak, and the hut built by the community and the Alpine Club of Canada sits above Cobalt lake, facing Triple Peak on the other side of the valley. It sits south east of Tofino, and to the West of Port Alberni on Vancouver Island, sitting amongst one of the most impressive mountain ranges in British Columbia.  Sitting at the peak, you can see inlets of the Pacific Ocean stretching into Barkley Sound where the mountains meet the sea. 
I chose this wide canvas to capture that vastness of this place, particularly the North facing ridge you can see from Hišimy̓awiƛ hut stretching off into the distance. 
I acknowledge and thank the Ucluelet First Nation for allowing people like myself to enjoy these pristine natural areas. 
An original Acrylic Painting on 12" x 48" x 1.5" fine art deep canvas with a varnish top coat with a custom spruce float frame. 

This is one of ten paintings in my new 'Ascent' collection inspired by the snowy peaks of British Columbia, Canada. Learn more about my inspiration for this series, and the stories around each piece here. 
About Original Paintings 
Original Acrylic Art is created with high quality Professional Grade Acrylic Paint. The Original work is the first and only piece created by the artist and once the original is sold, only prints will be made available. If you have any questions about pricing, please feel free to get in touch here.
Prints & Reproductions
To accommodate all of my amazing collectors, I strive to make affordable options available for everyone. To achieve this, I make high quality fine art prints right from my studio here in Victoria, British Columbia. I use heavy grade, cold press water colour paper with high quality Chromalife 100+ Year Canon inks. 
Prints are not yet available for this product, but you can View other Prints Here