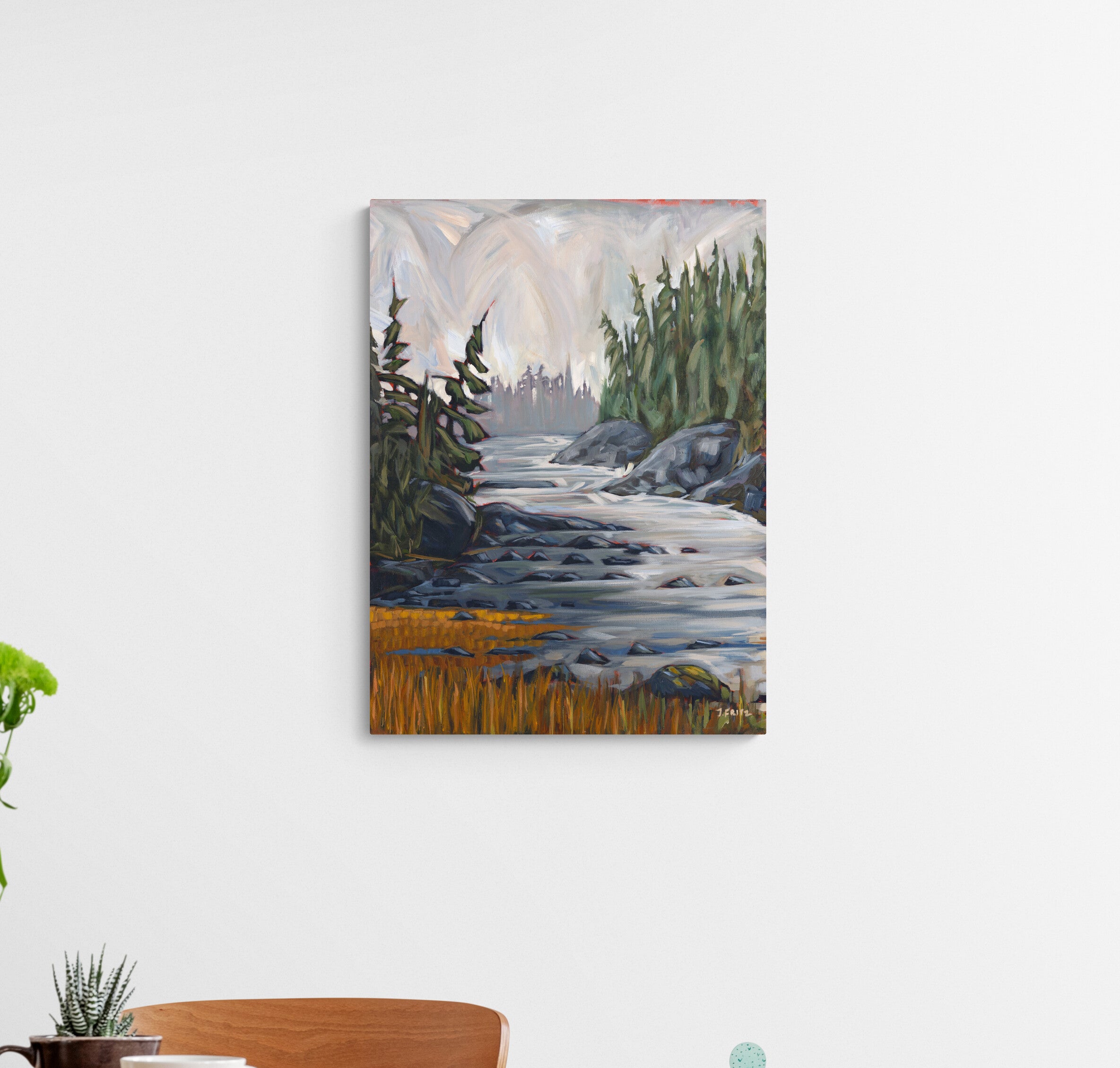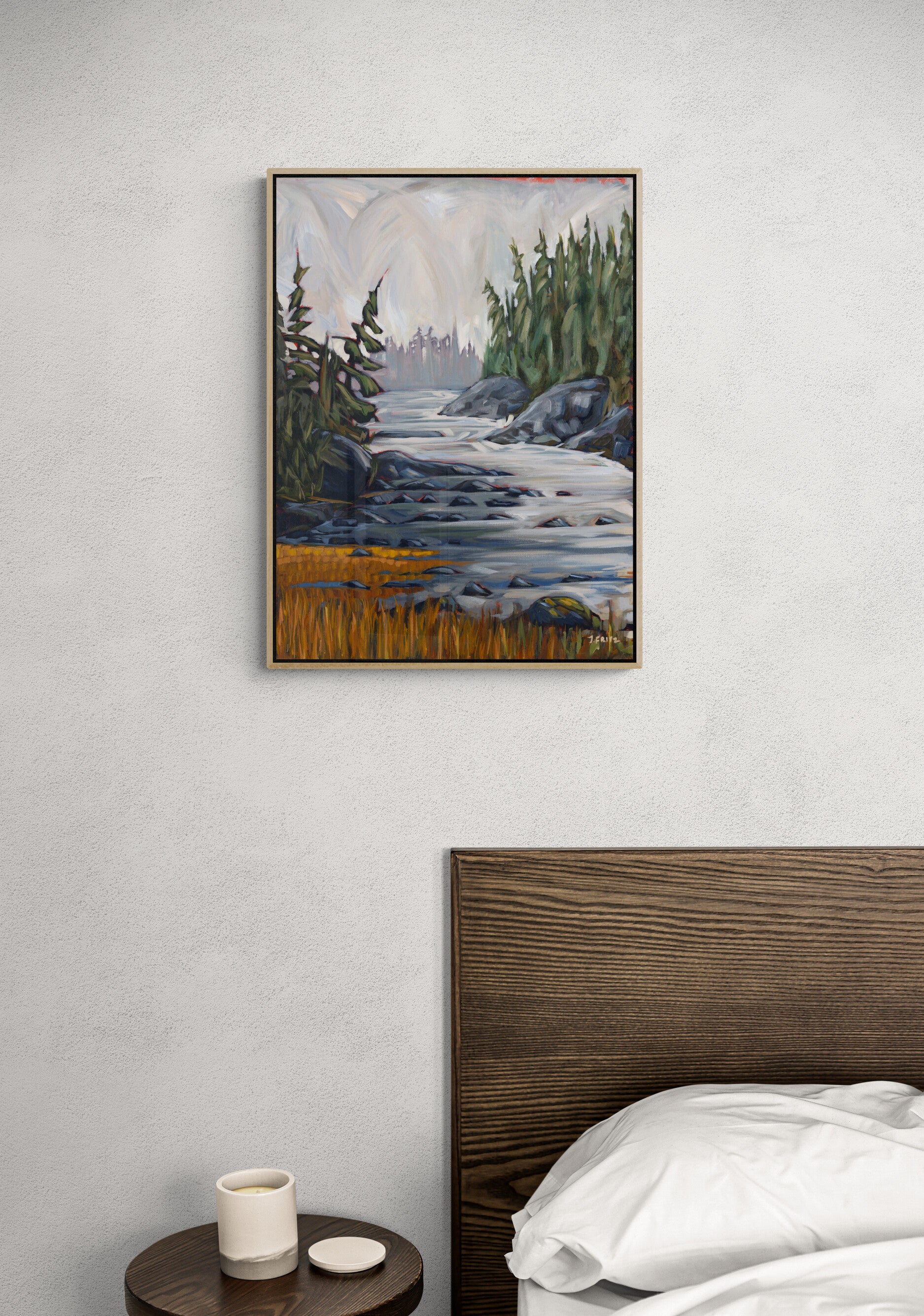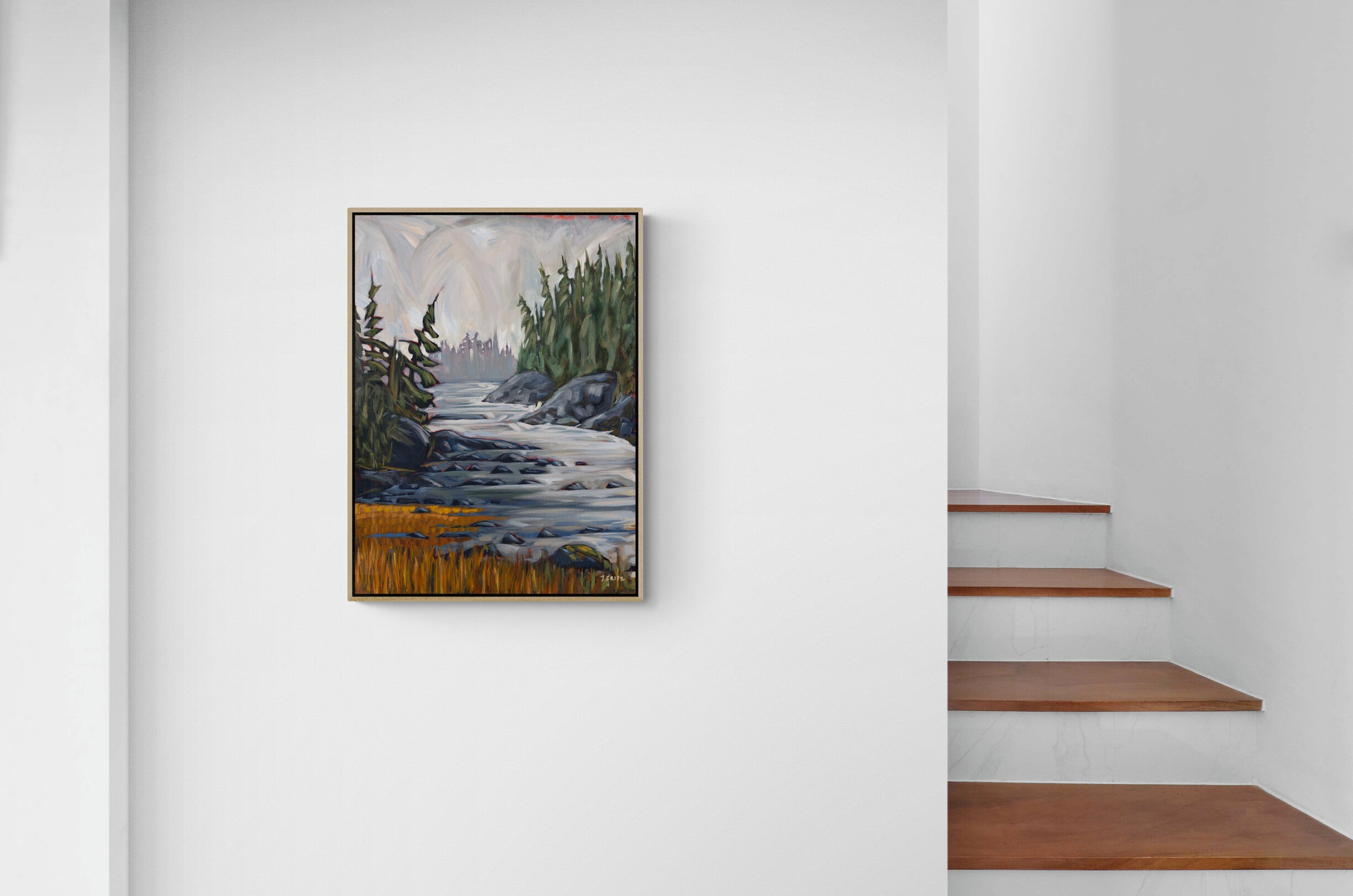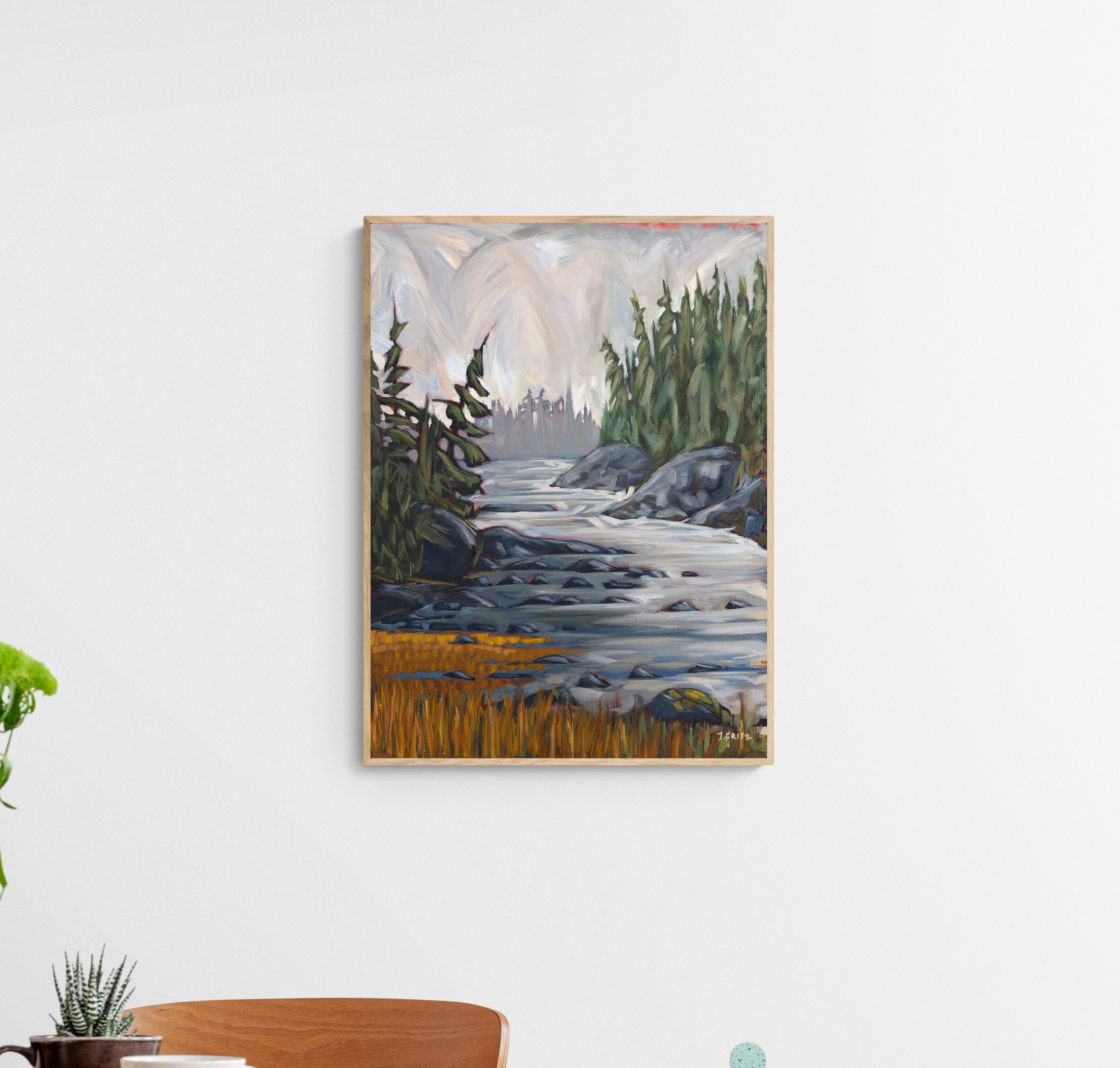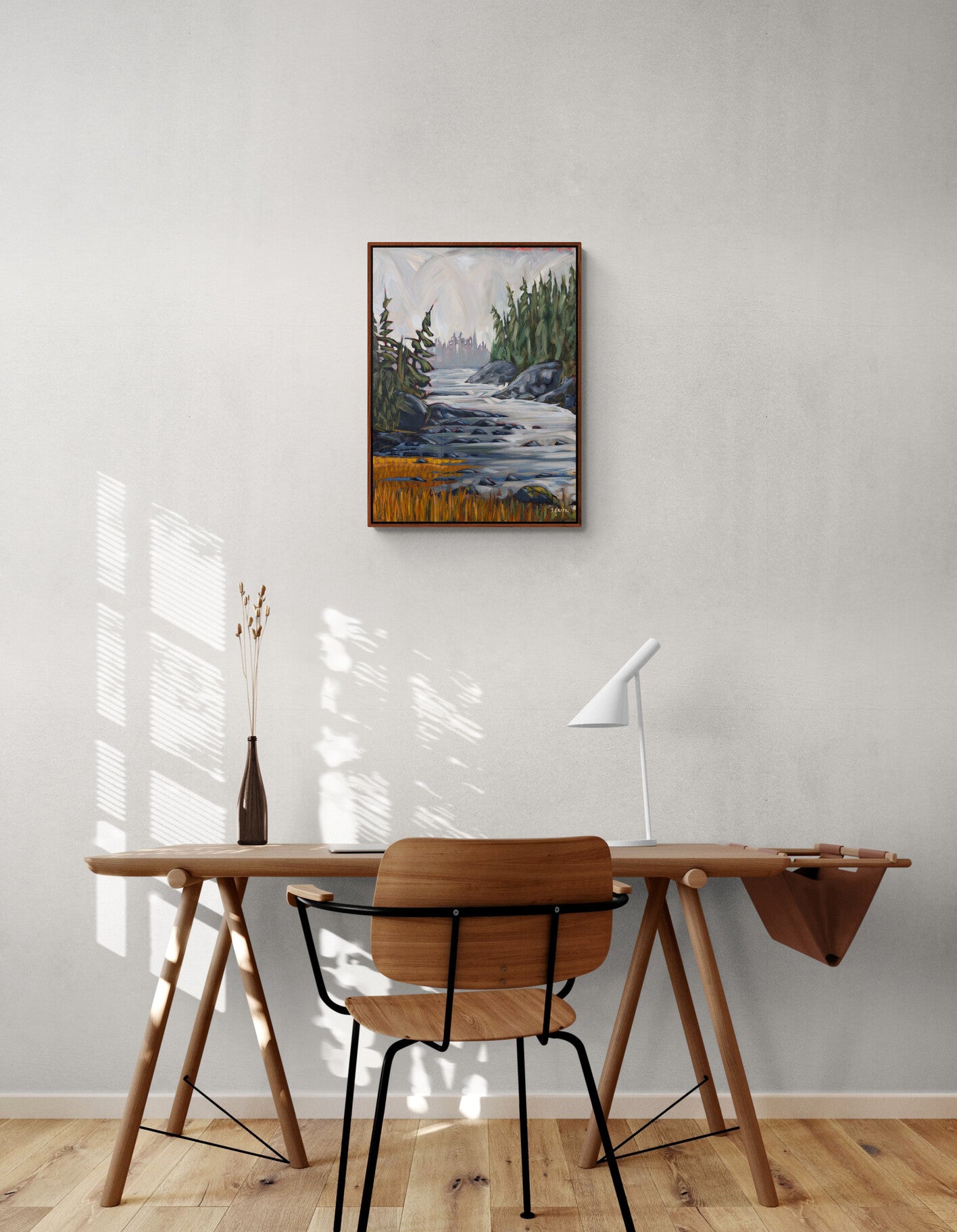 At High Tide | Canvas Print
"I could sense the energy moving between ocean, land and sky in this never ending beautiful cycle. The waves, the tides push and pull with so much balance and harmony - Notes from the south end of Mackenzie Beach, Tofino."
Canvas Prints do not come framed, however, if you would like one of Jordan's custom canvas wooden float frames, please email info@jfritzart.com, and we will be happy to help you choose the perfect frame and add it to your order.  
Printed to Order: We appreciate your patience in creating these beautiful canvas prints. Please allow 7 business days for printing and 7-10 days for shipping. If you are in a pinch and need your canvas sooner, please email info@jfritzart.com.
About Our Canvas Prints 

Canvas prints come stretched and mounted with a protective clear coat applied to the surface. They can be hung directly from the print or a canvas frame can be added and used to hang the print. Canvas Prints come hand embellished, meaning that hand painted marks are added to the canvas including the artist signature.
 If you would like a custom wooden frame added to your order, please email info@jfritzart.com, and we will work with you to create the perfect frame to add to your order. 
Canvas prints are not limited edition prints and therefore are not numbered in a limited edition run.