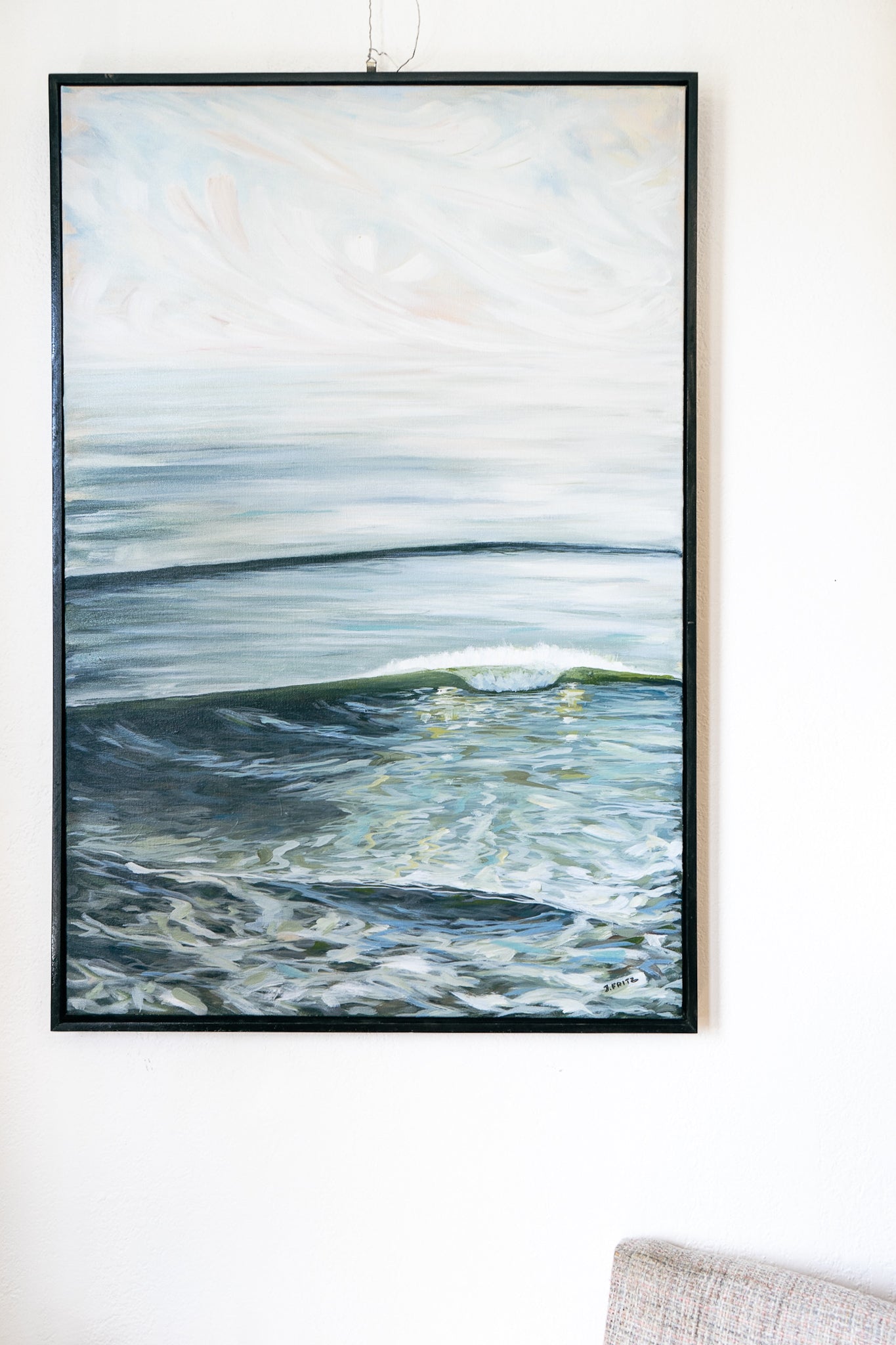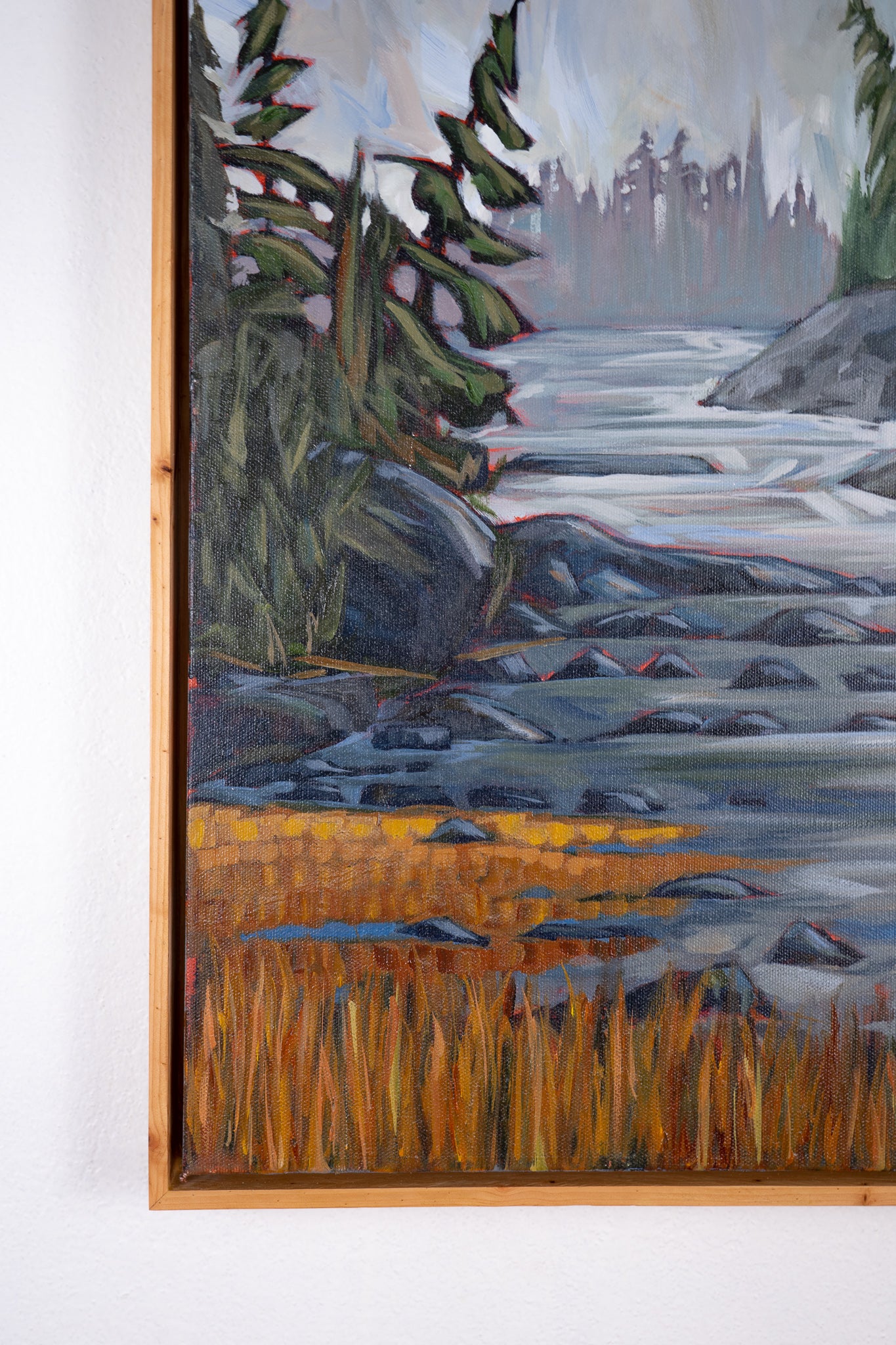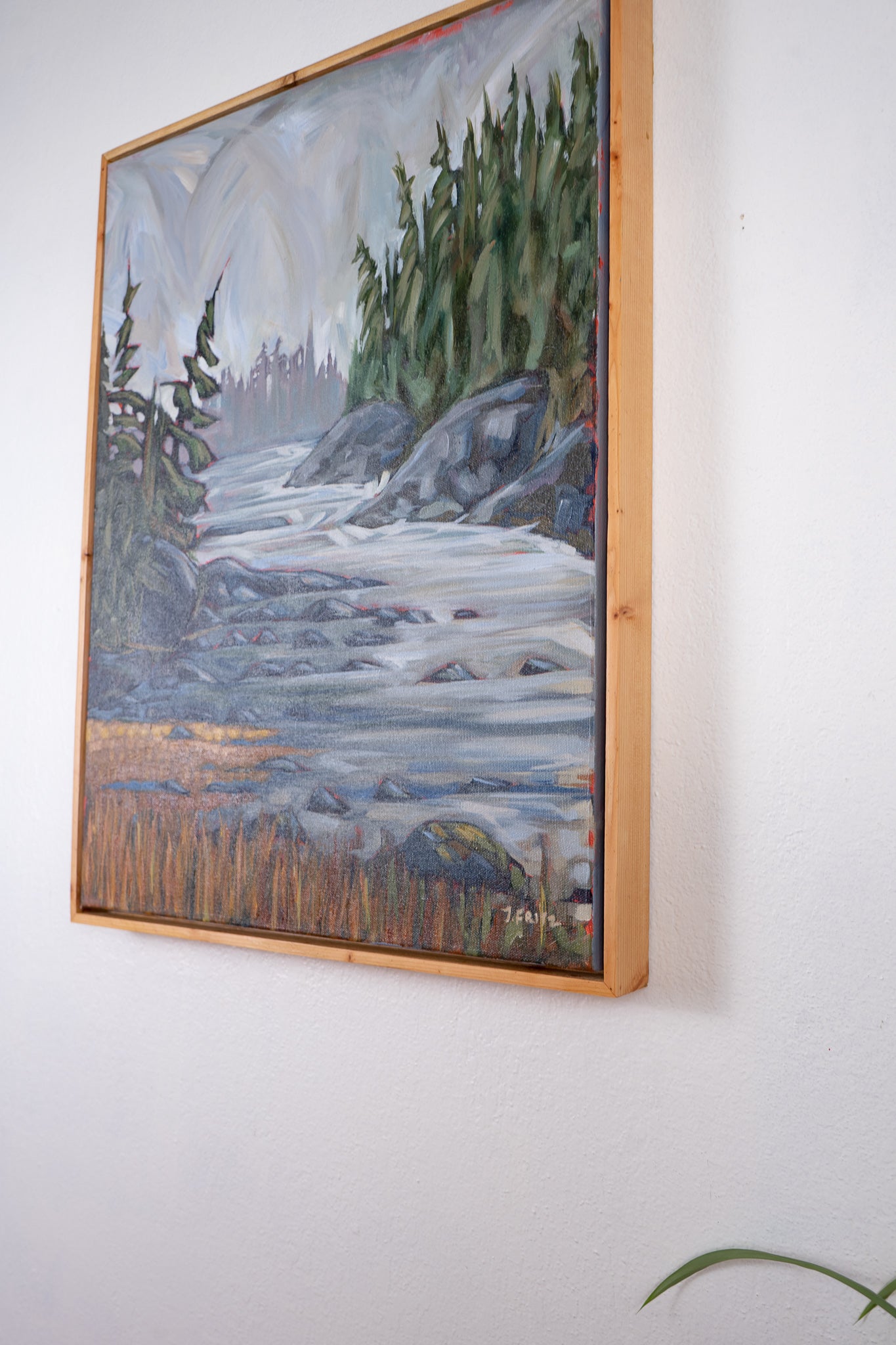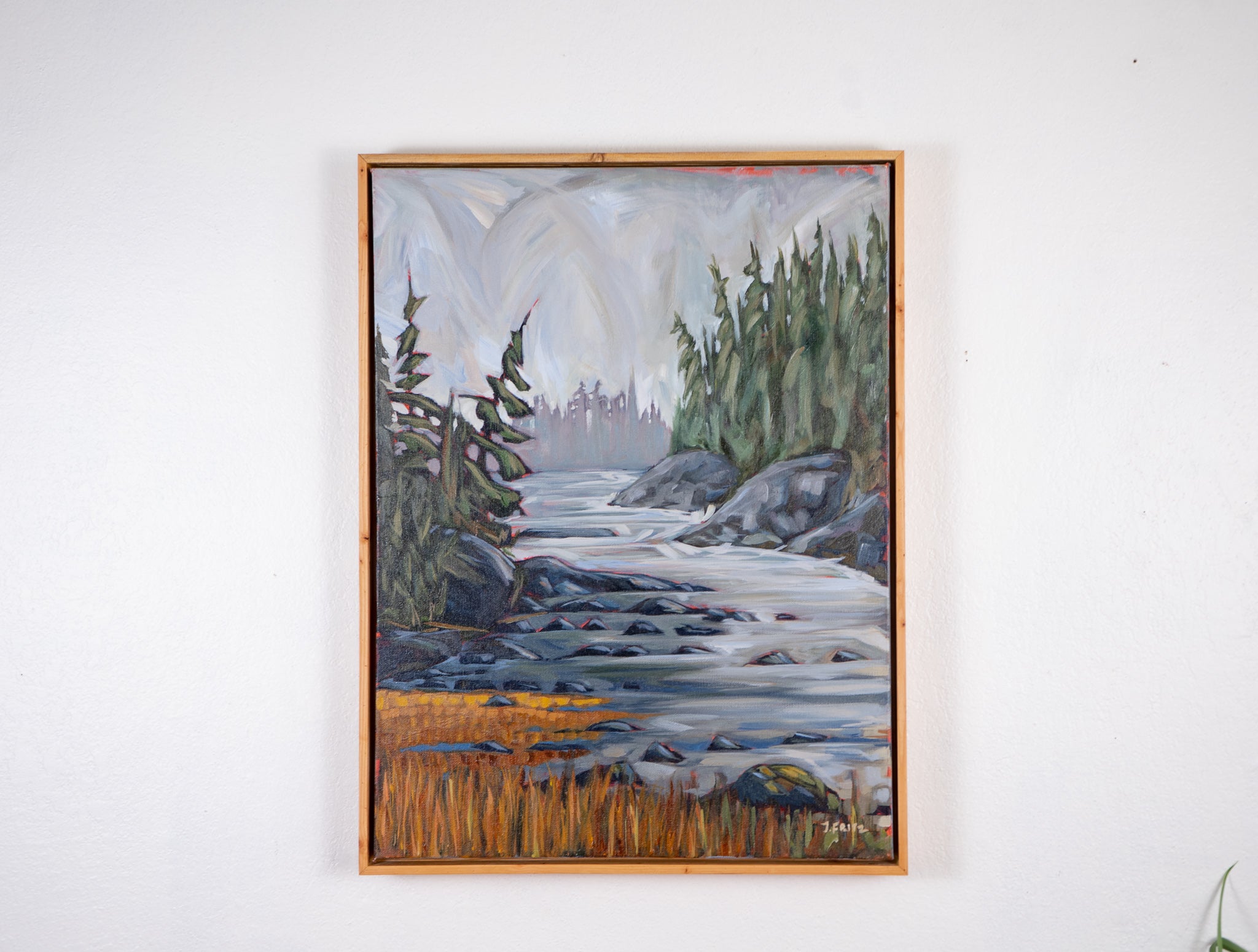 Natural Canvas Frames are hand built in Jordan's studio upon request. We do not carry an inventory of frames, and require 5 business days to complete the frames for your orders. 
Canvas Frames can be constructed with different woods, with the available options below. Canvas Frames can be added to all Canvas Prints, and Original Paintings. (Thickness of frames measure to about 1.5 inches depth.)
Steps to order your frame:
1. Enter the size of your painting (can be found in the product description for the painting)

2. Choose the type of wood for your frame

3. Choose the finish for your frame. 

4. Enter the name of the painting you are purchasing, or your order number if you have already made your purchase.