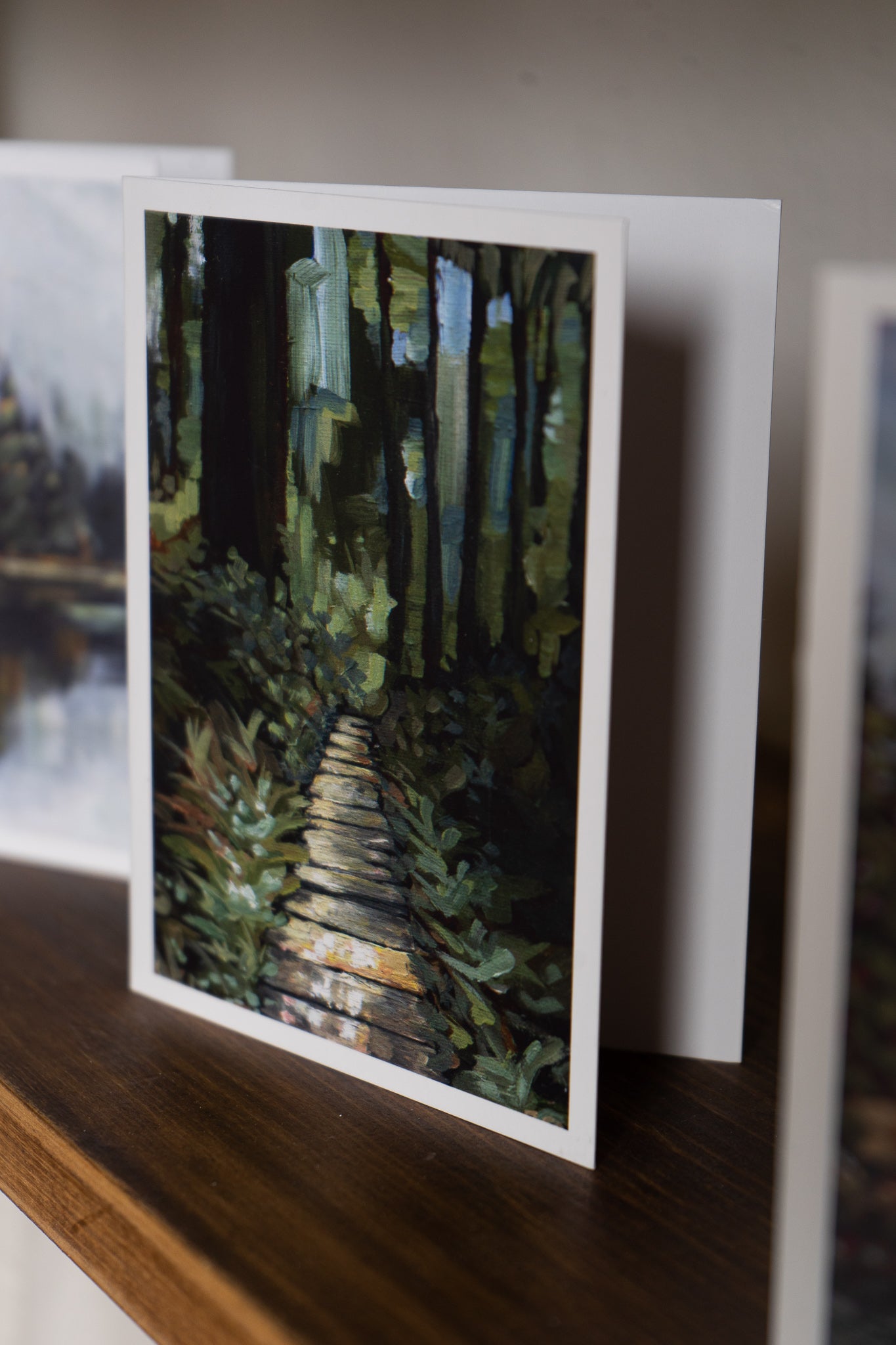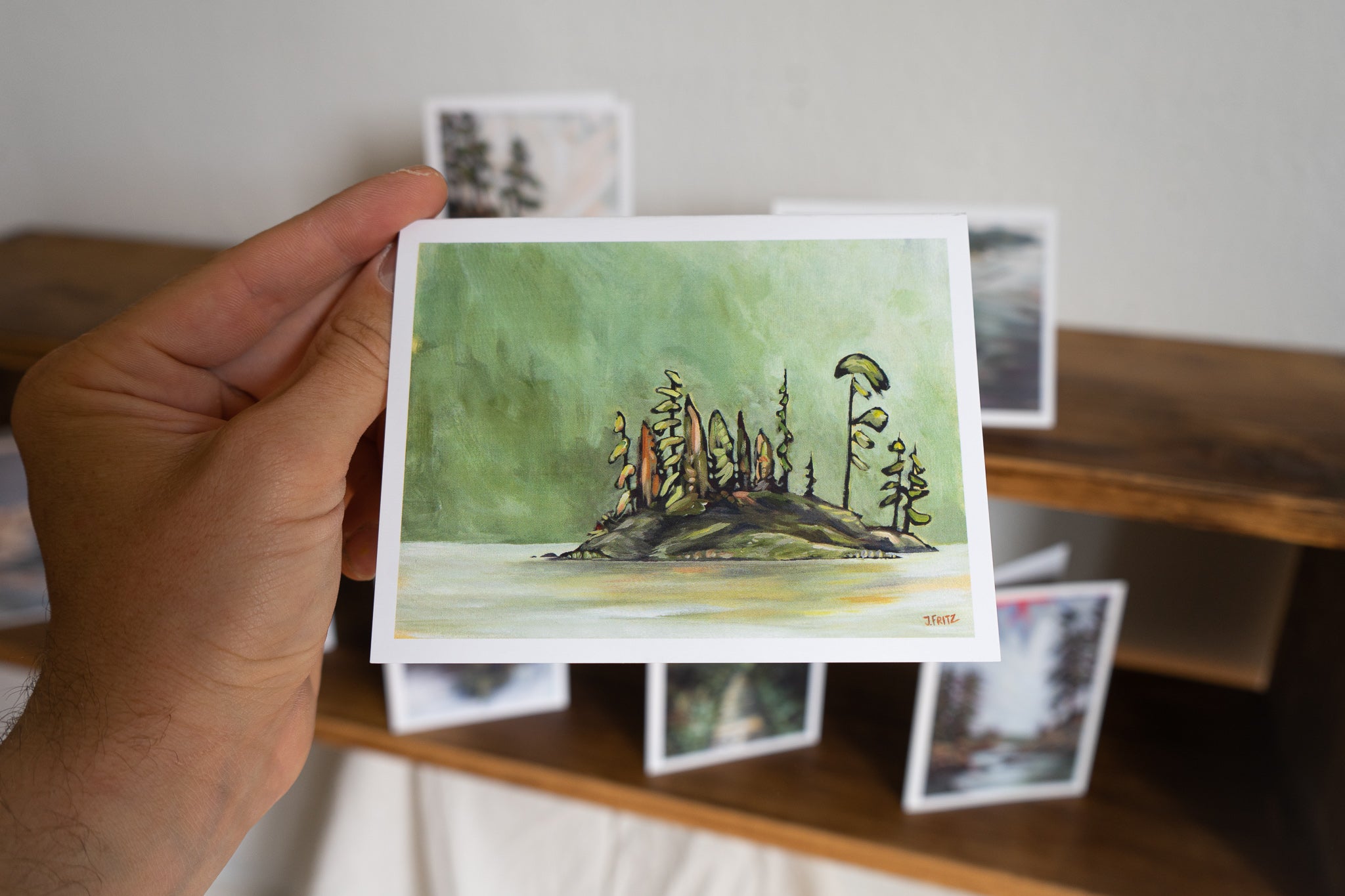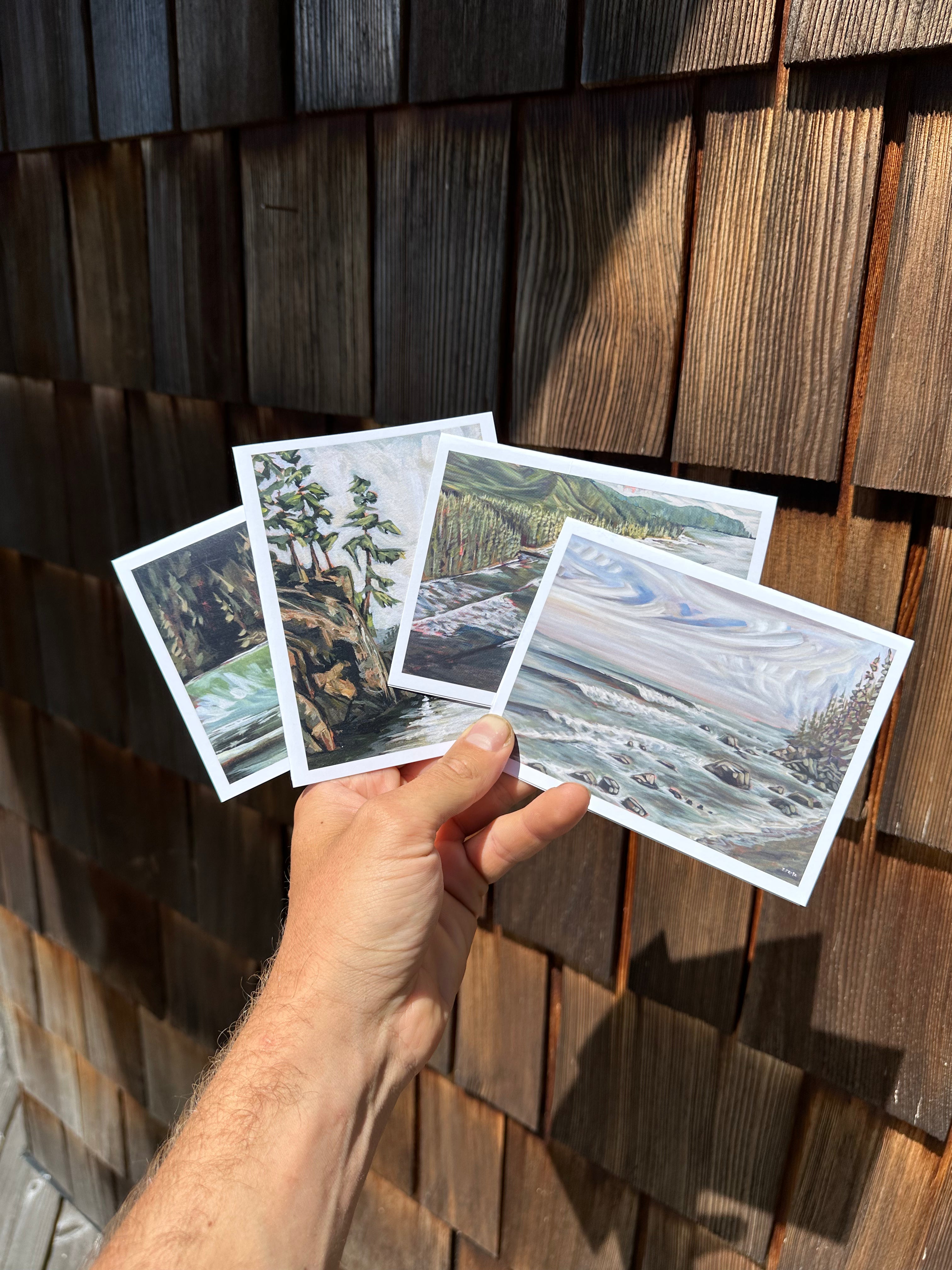 We're excited to bring a select few of Jordan's favourite pieces as highly requested greeting cards. This curated collection of cards are hand selected by Jordan, and each original painting was inspired by special places around Vancouver Island. Each pack includes 4 unique folding greeting cards and with  recycled brown envelopes. 
Printed on 16 pt, matte card stock in 4.2 x 5.5 size. These beautiful fine art greeting cards include a blank centre opening, allowing you to personalize these cards as you please. The back of each card includes the artist name and title of the artwork. 
These fine art greeting cards can be used as cards for all occasions. Send the gift of art, and a little piece of local contemporary art inspired by Coastal Canada and the Pacific Northwest. Locations that these pieces are inspired by include: Tofino, Port Renfrew, China Beach, Sombrio Beach, East Sooke Park, Nahwitti Lake, Hesquiat Peninsula Park and 5040 Peak. 
The options for the artworks included in this 4 pack include: 
3. Summer Rain Over Nahwitti Lake 
4. The Pursuit 
5. Embrace 
8. Steps Away 
Larger prints of each of these pieces are available here.