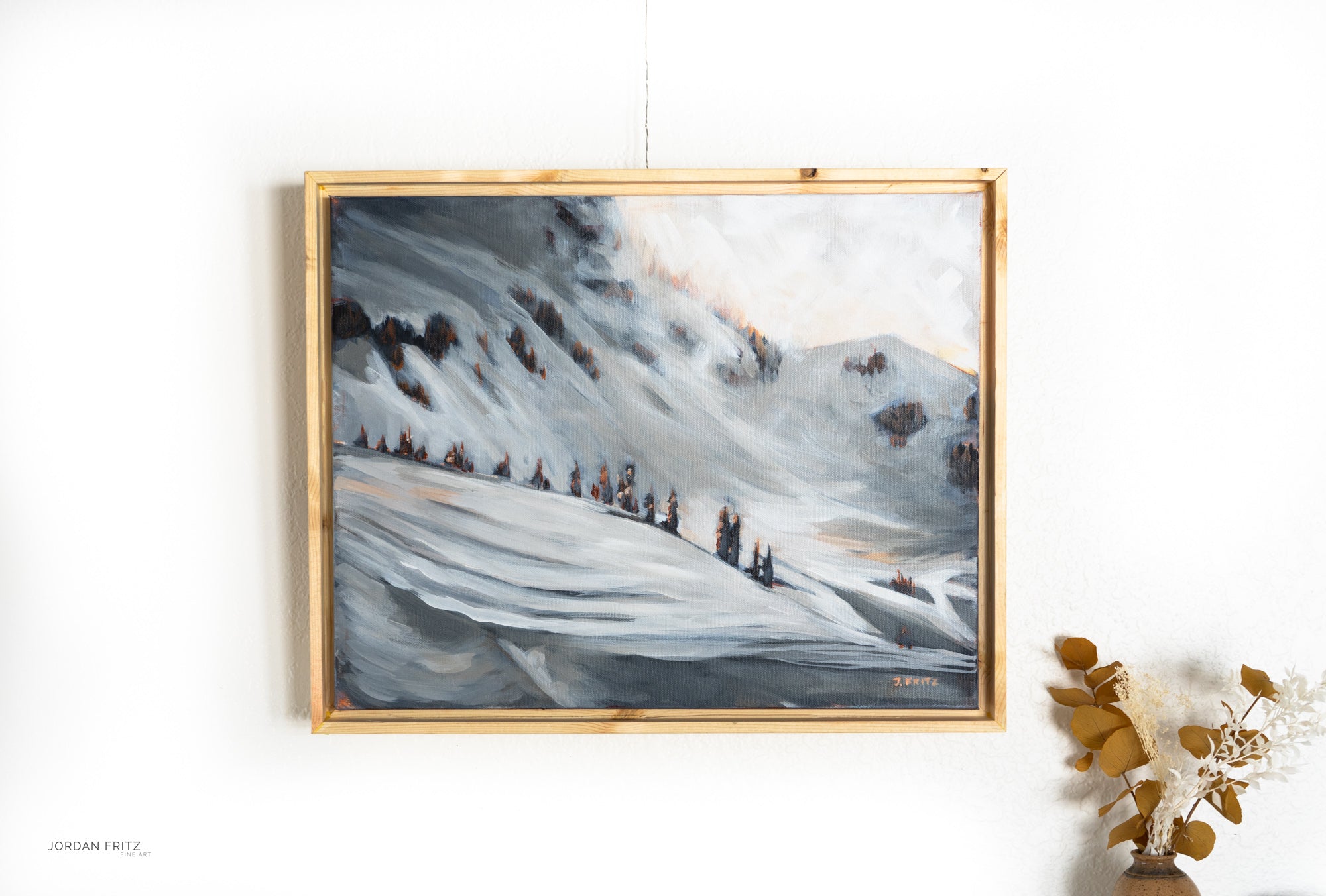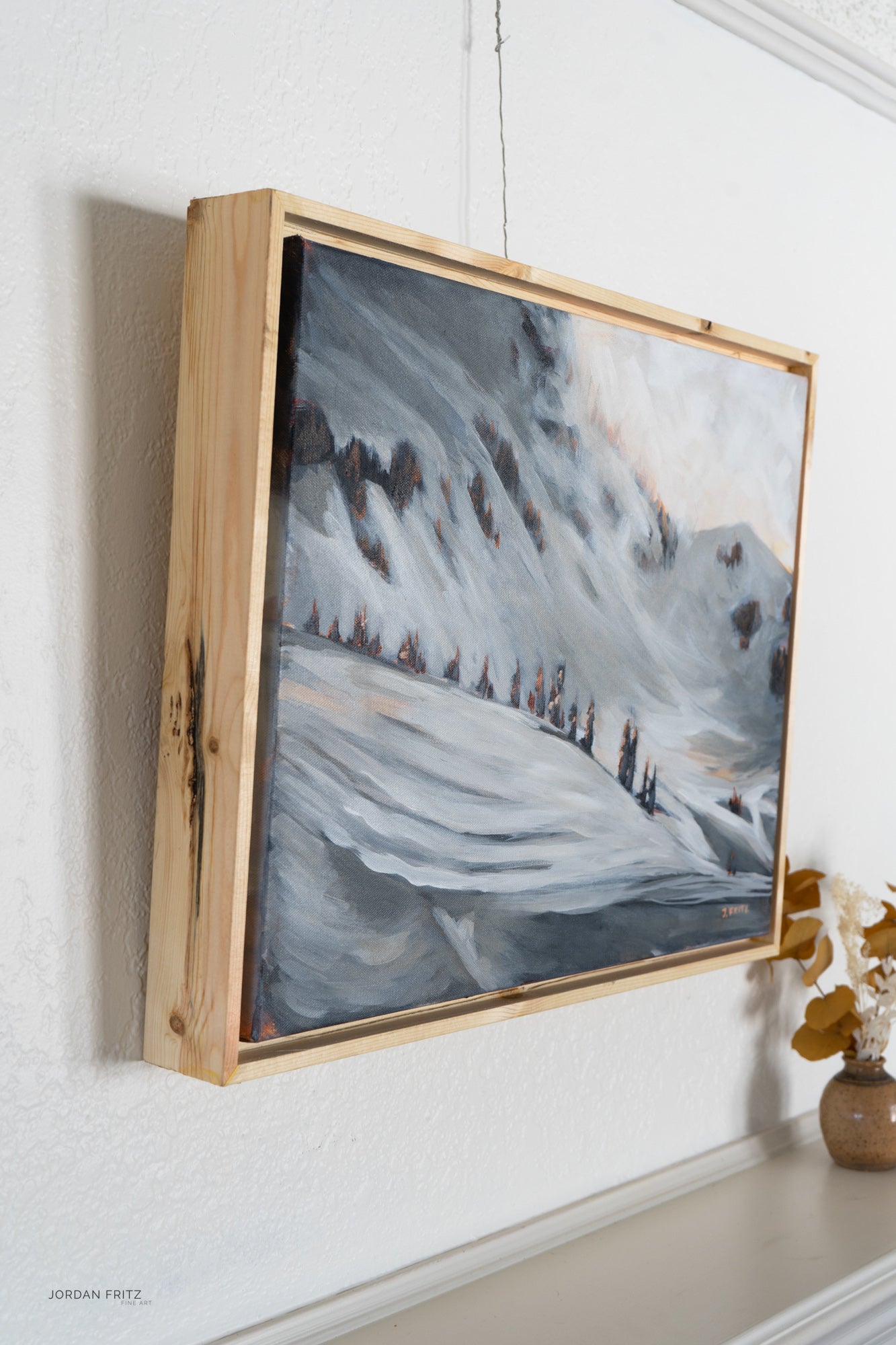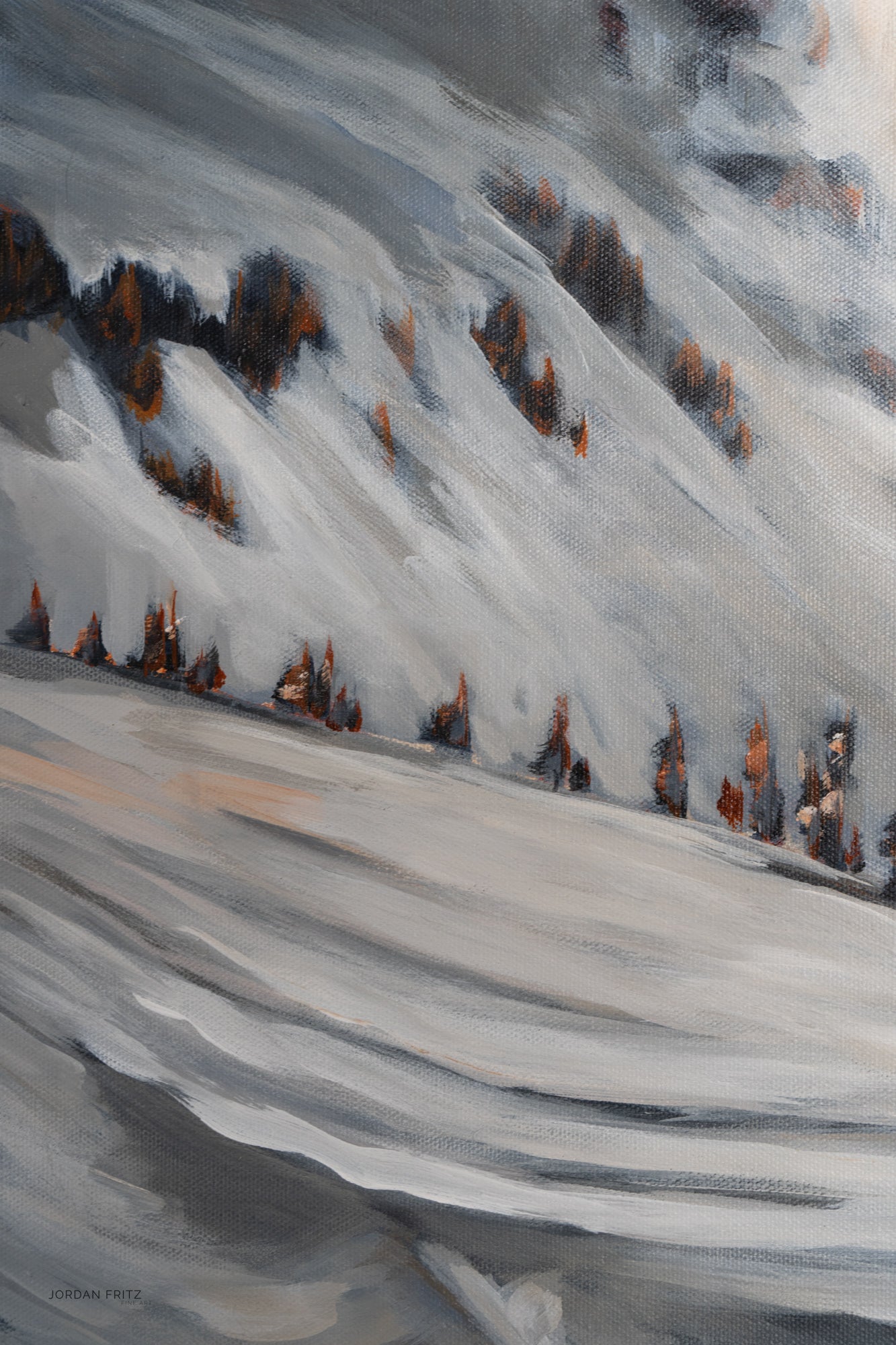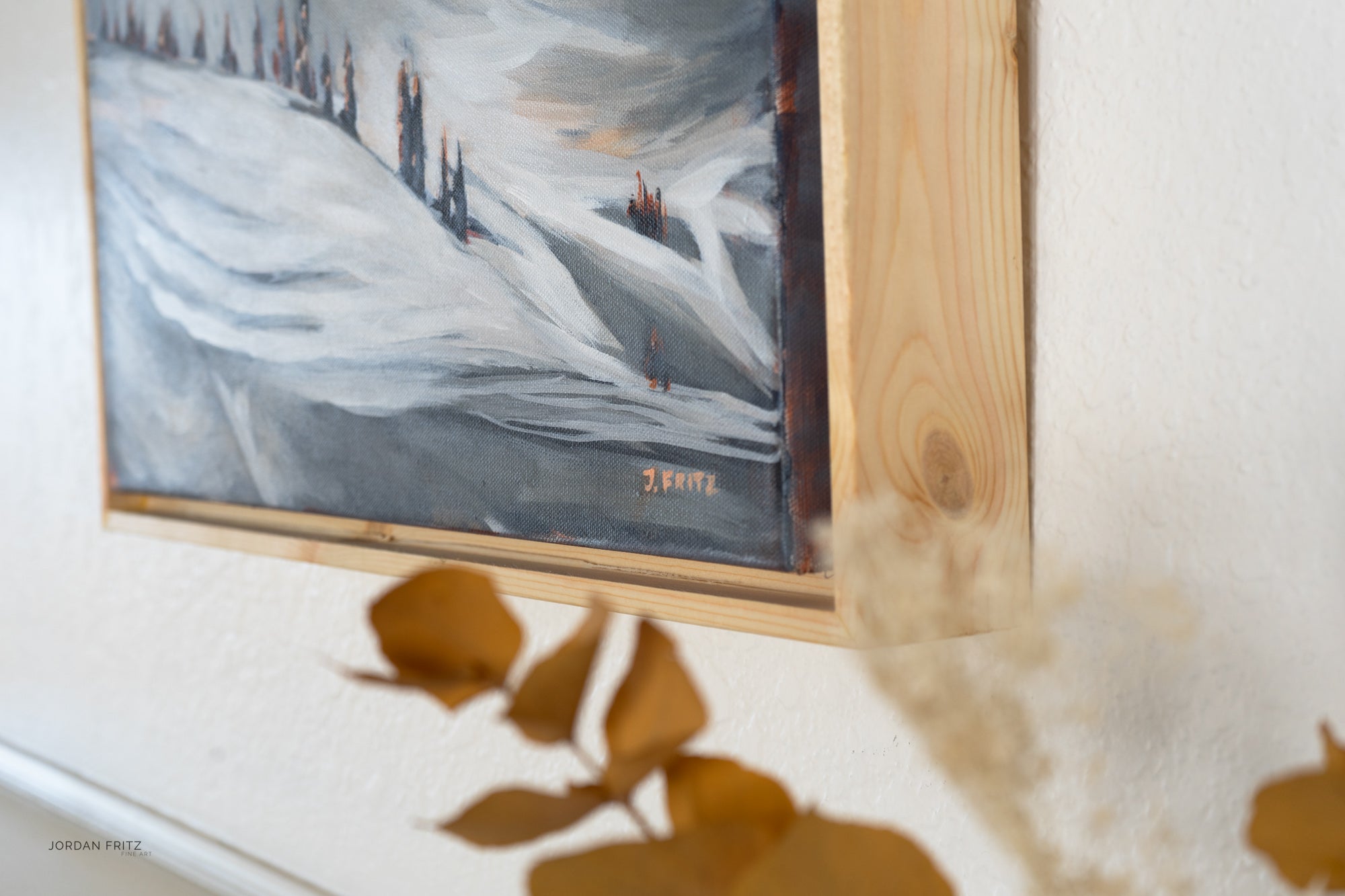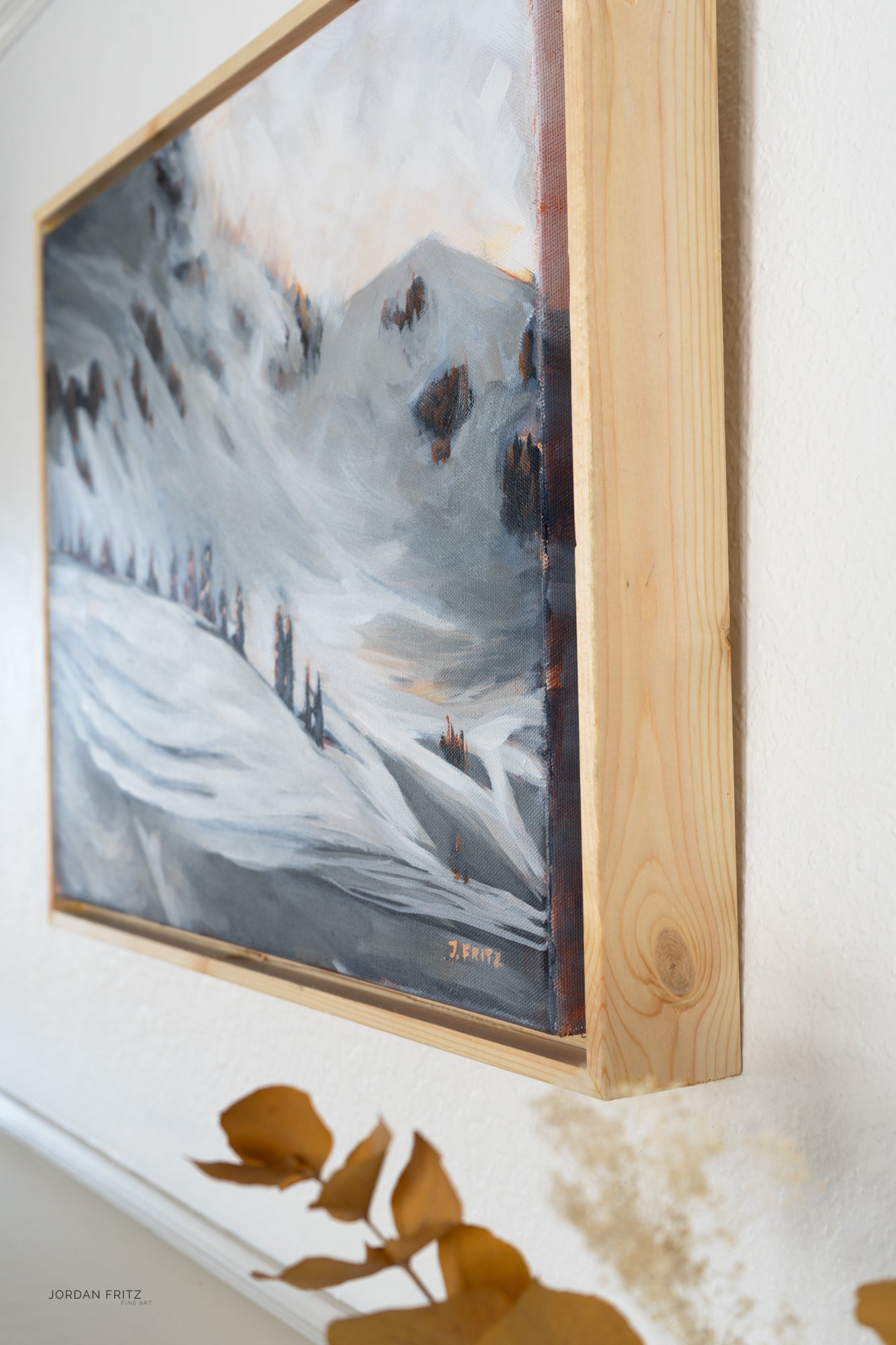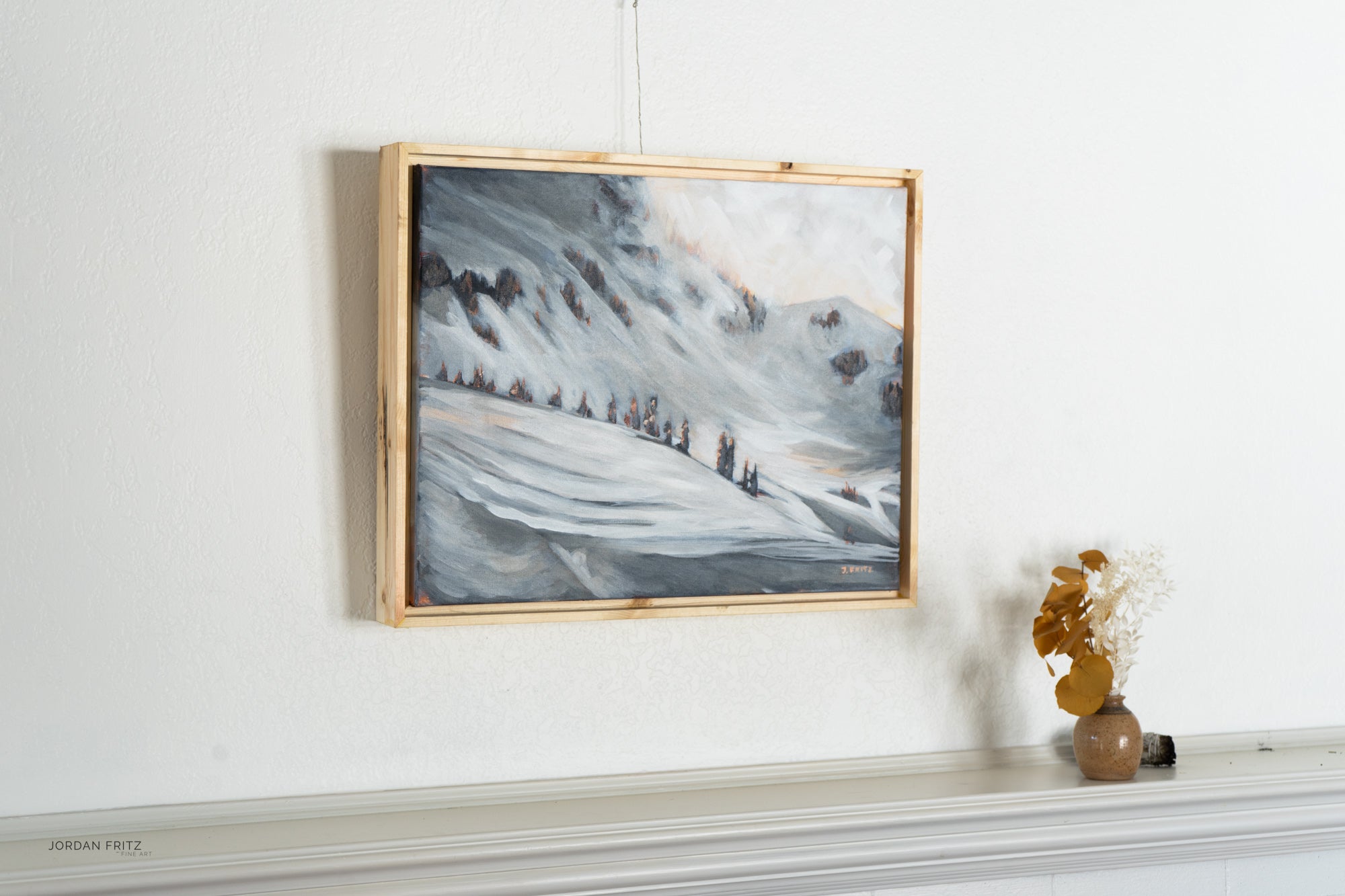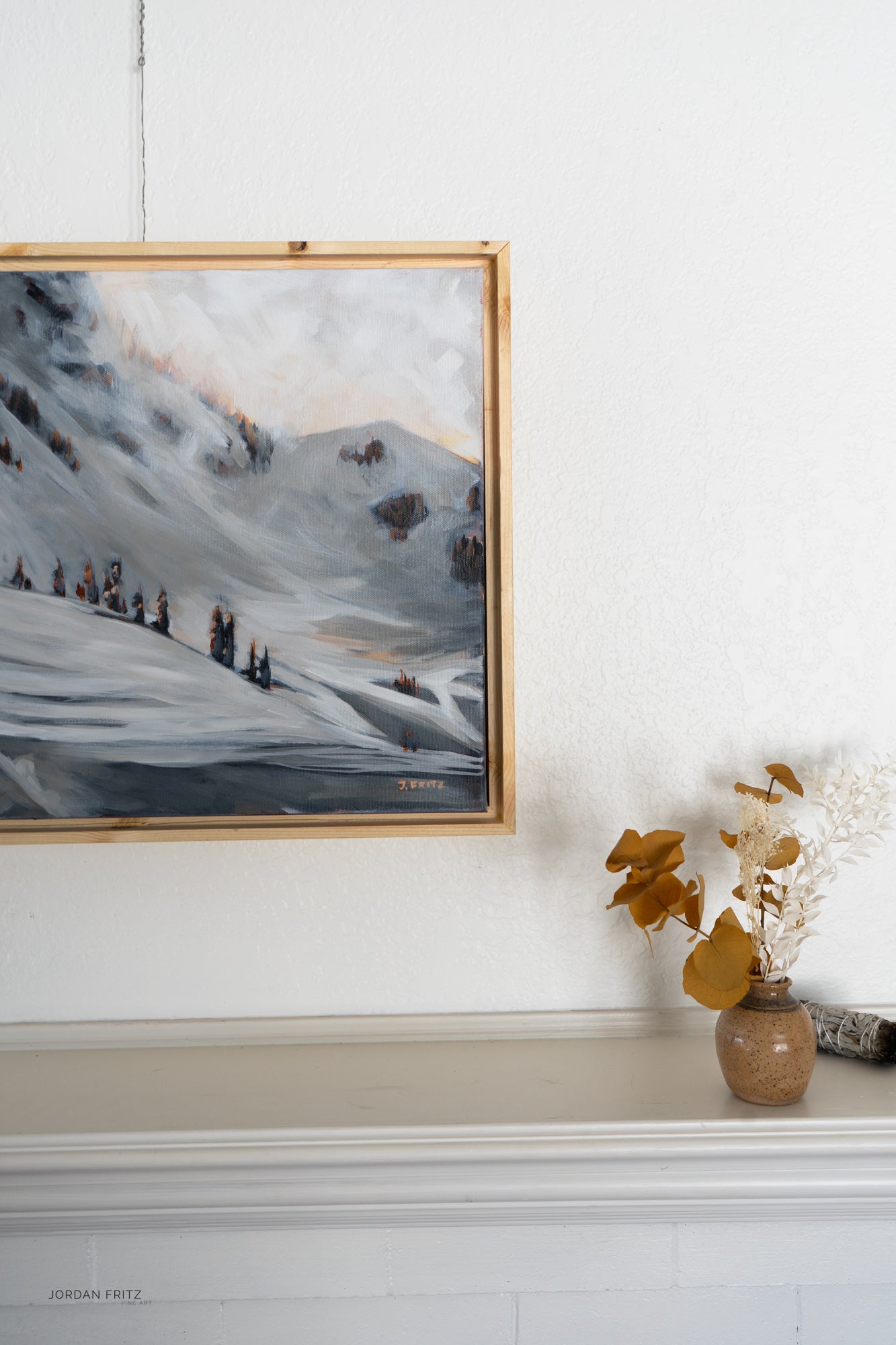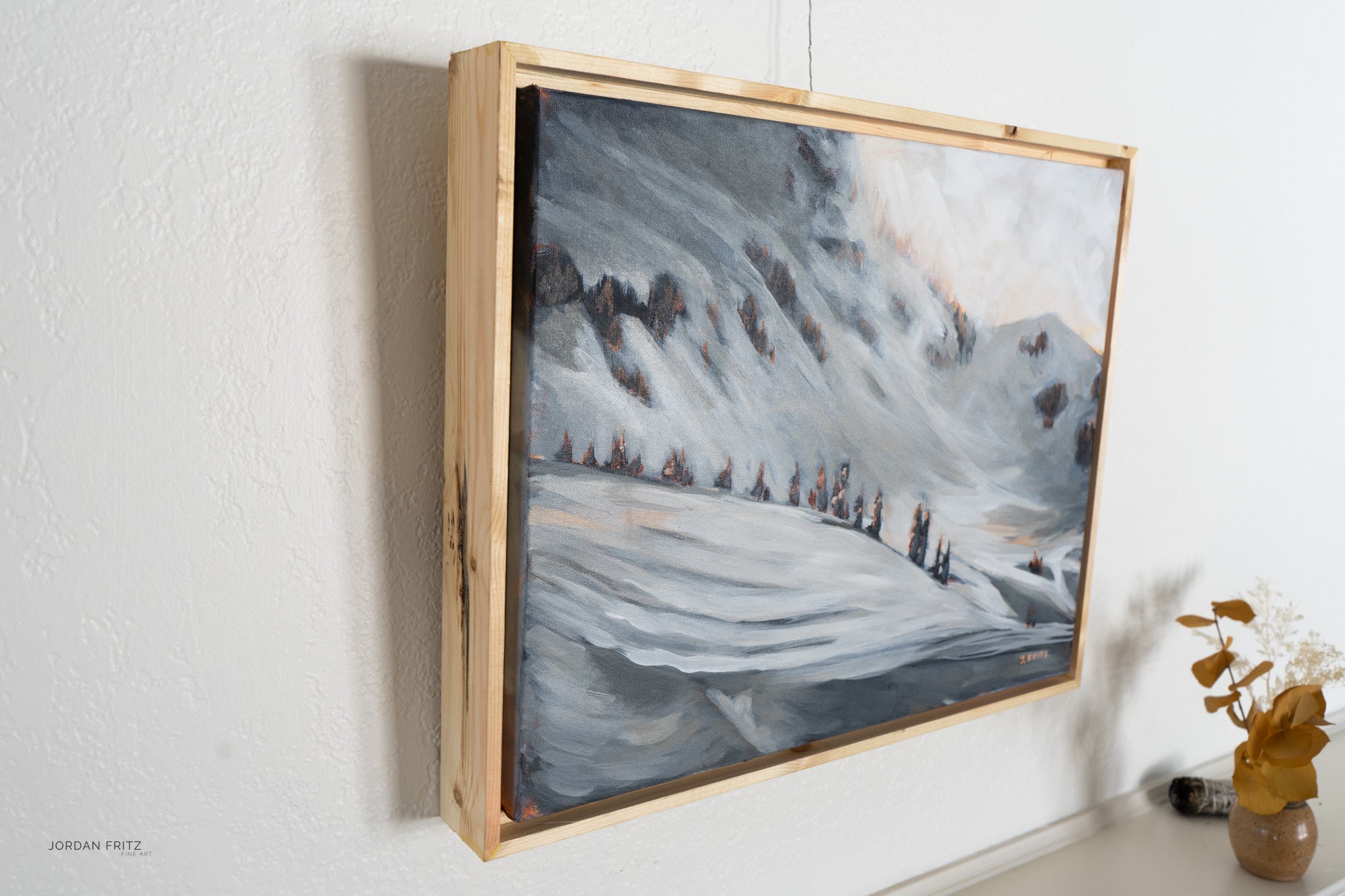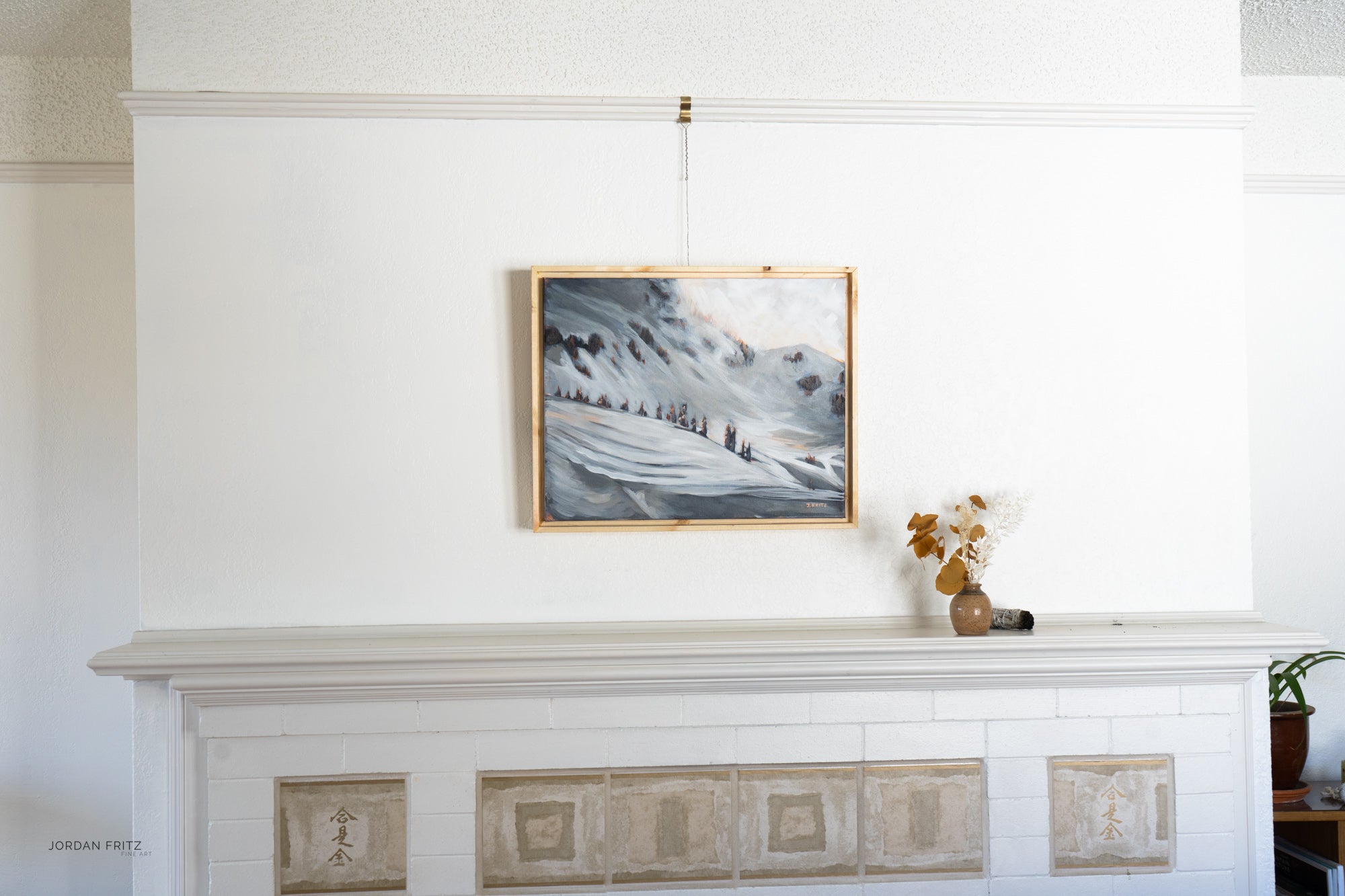 Over the Ridge | 16 x 20 | Framed Original Acrylic Painting
Looking into the mist, I face the unknown. 
The path ahead is unclear, but there is something so enticing, so warm lying beneath that layer of cloud. That space of uncertainty, can make me uneasy, but when I slow my breath, and take in the scene I realize that this moment is enough. 
Credit goes to Photographer Tayu Hayward (@tayuhayward) for use of his reference photo in the creation of this reinterpreted impressionist landscape. 
An original Acrylic Painting on 16" x 20" x 1.5" fine art deep canvas with a varnish top coat and custom spruce wood frame hand crafter by yours truly!
This is one of ten paintings in my new 'Ascent' collection inspired by the snowy peaks of British Columbia, Canada. Learn more about my inspiration for this series, and the stories around each piece here. 
About Original Paintings 
Original Acrylic Art is created with high quality Professional Grade Acrylic Paint. The Original work is the first and only piece created by the artist and once the original is sold, only prints will be made available. If you have any questions about pricing, please feel free to get in touch here.
Prints & Reproductions
To accommodate all of my amazing collectors, I strive to make affordable options available for everyone. To achieve this, I make high quality fine art prints right from my studio here in Victoria, British Columbia. I use heavy grade, cold press water colour paper with high quality Chromalife 100+ Year Canon inks. 
Prints are not yet available for this product, but you can View other Prints Here