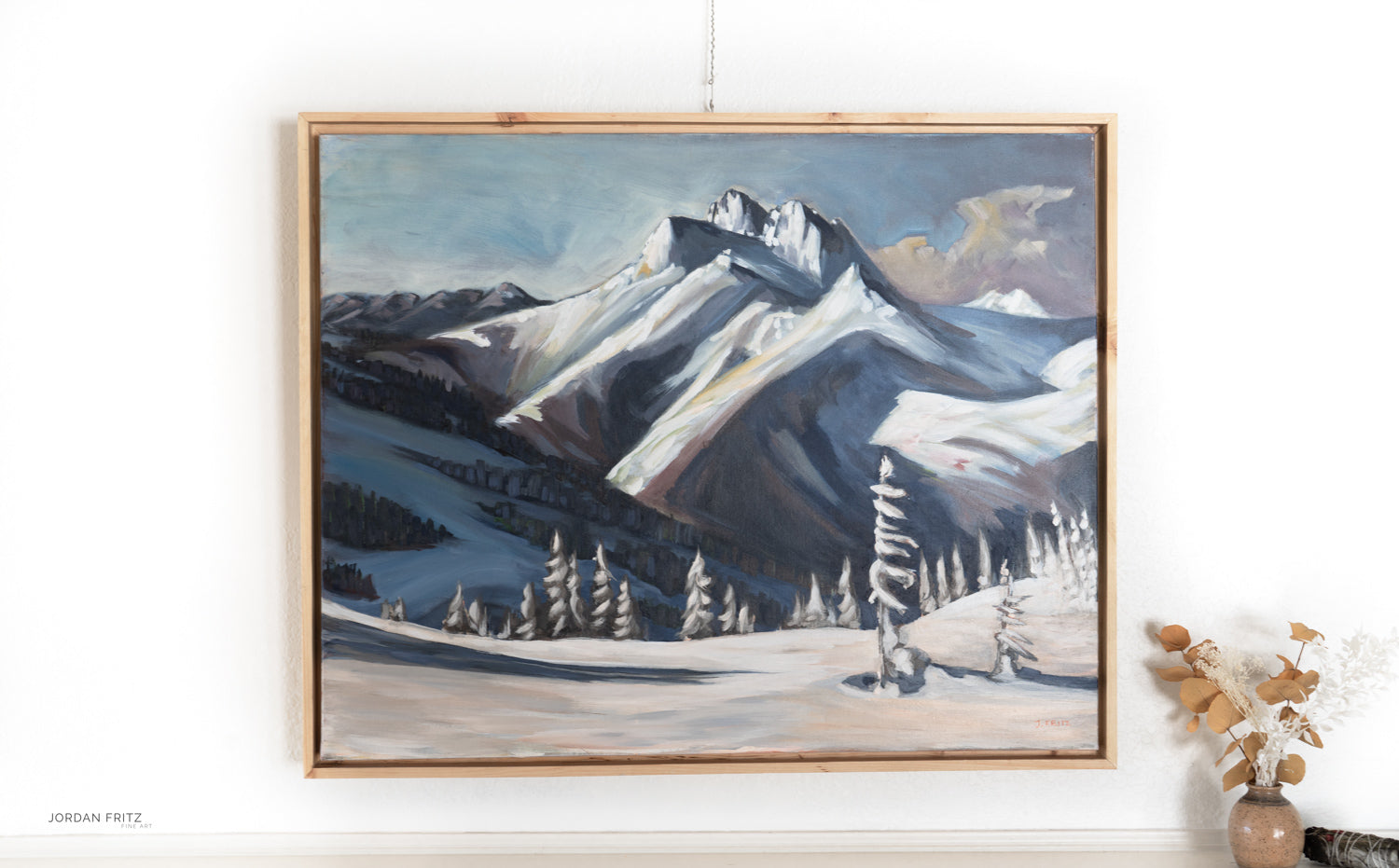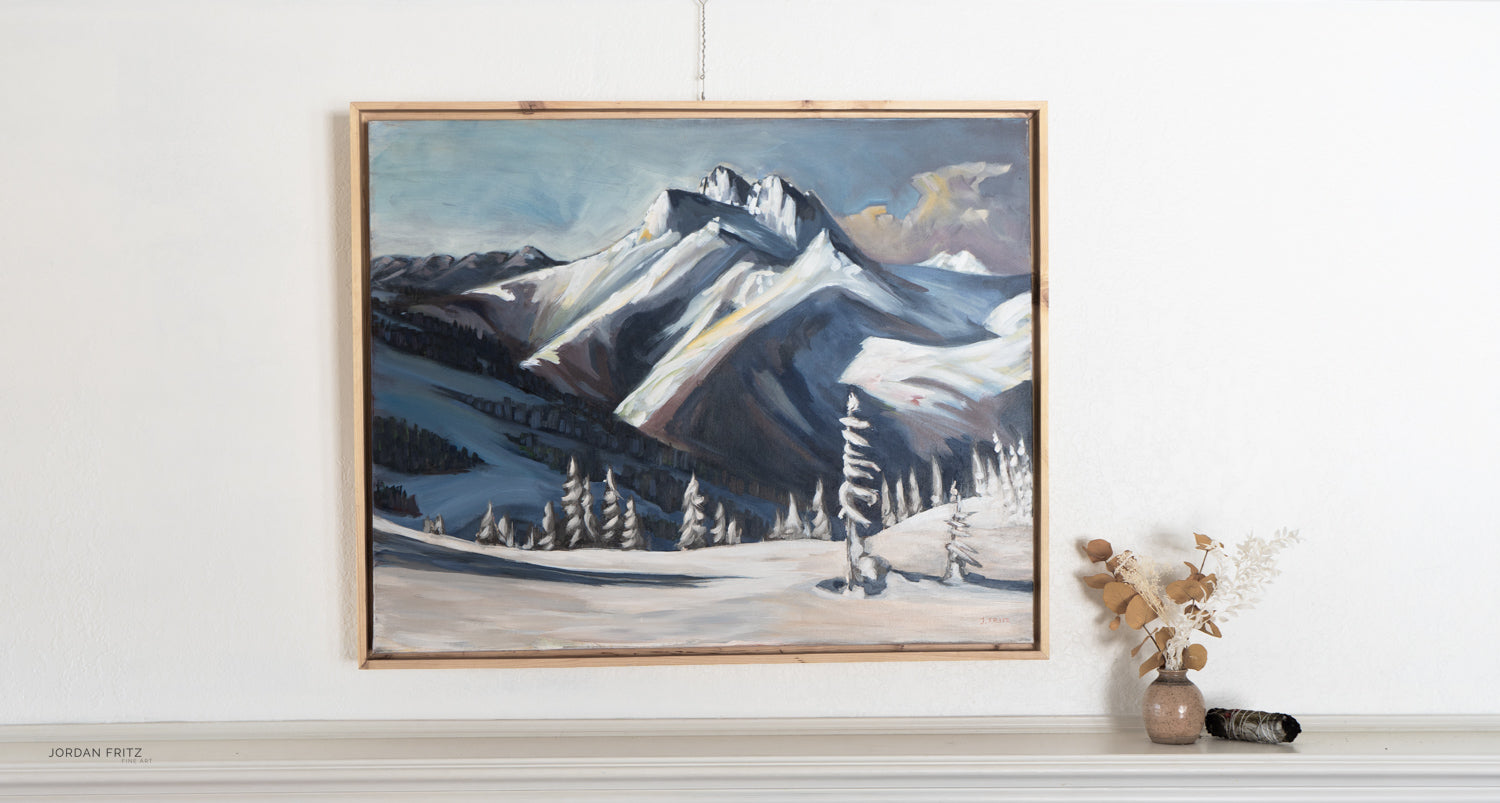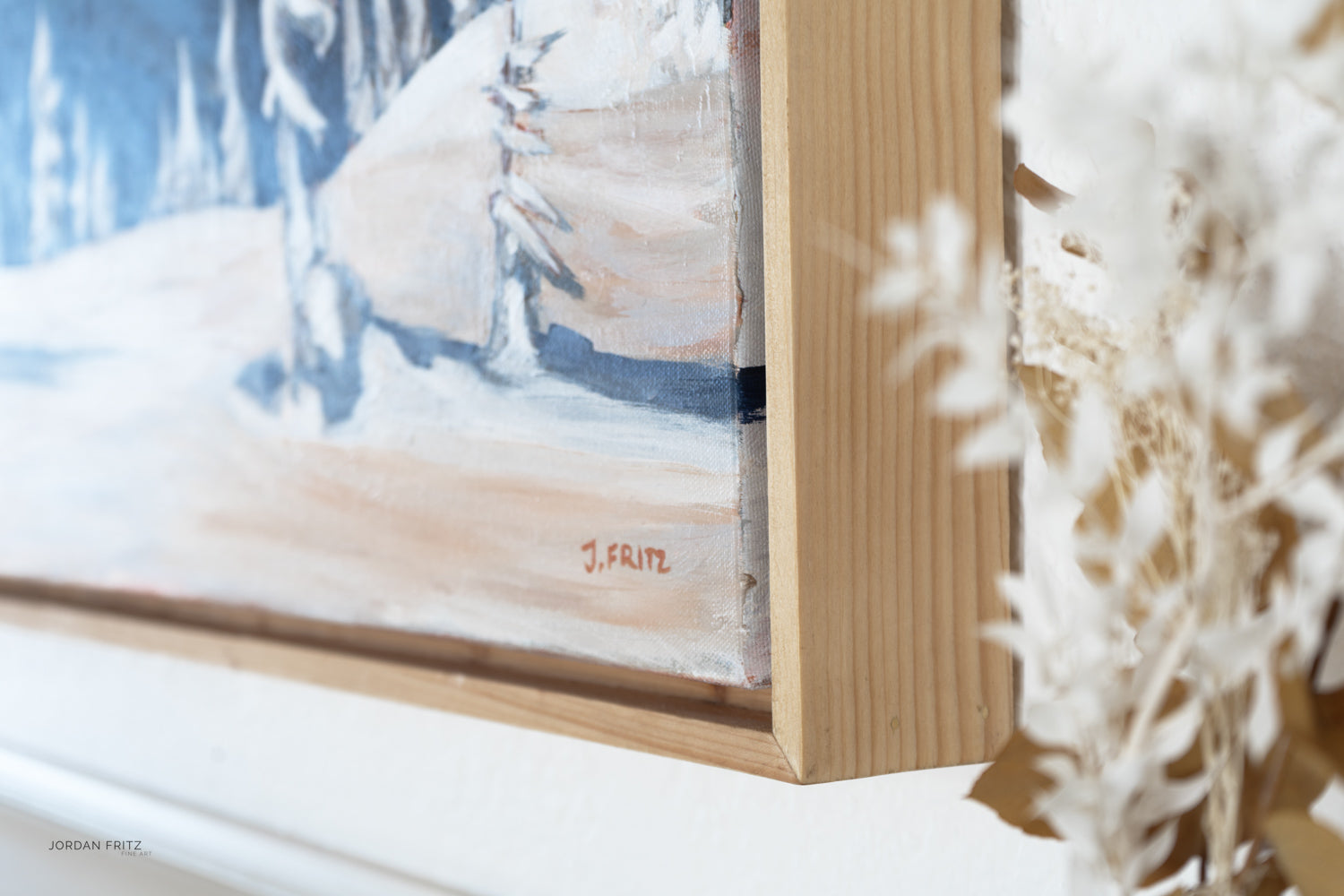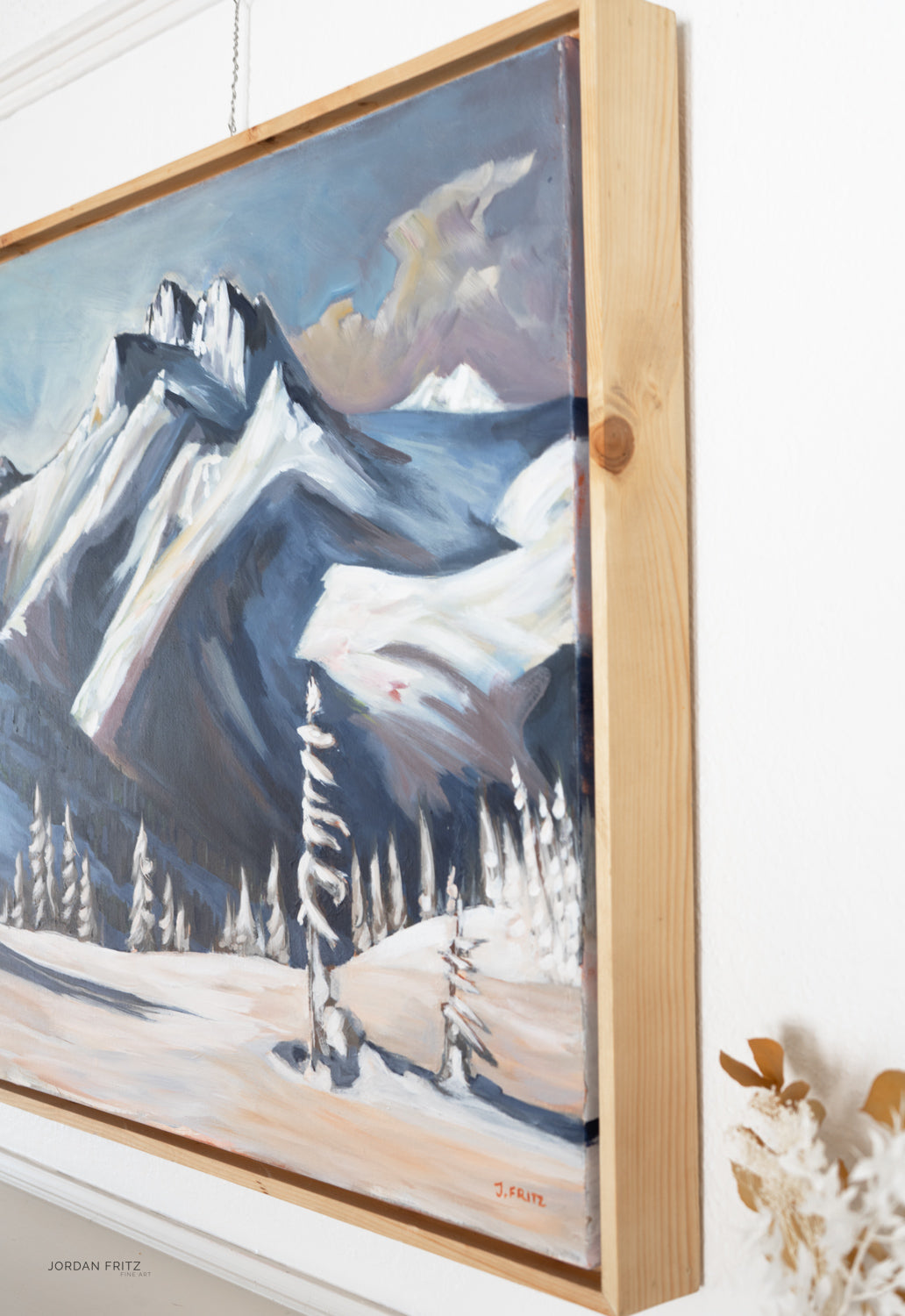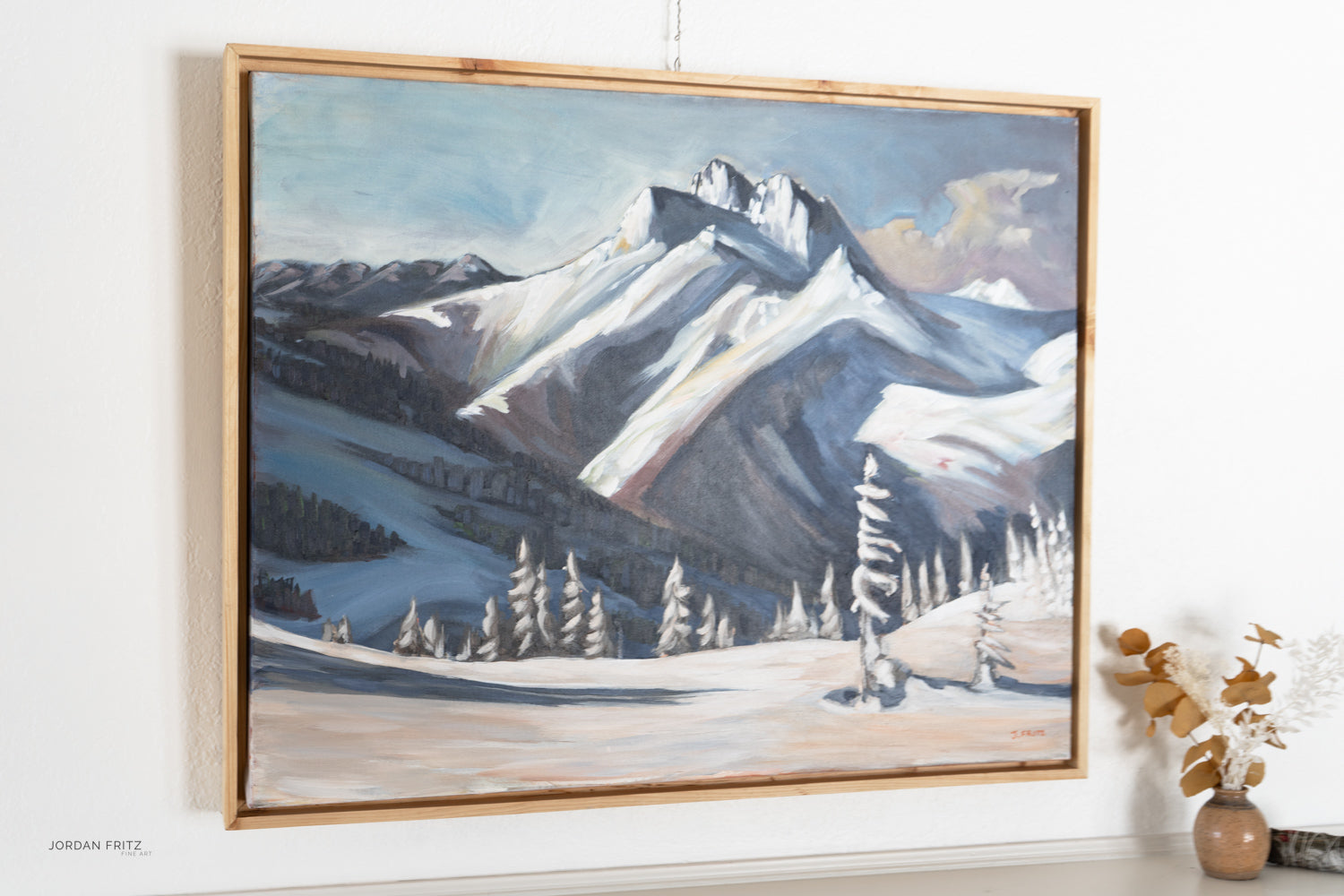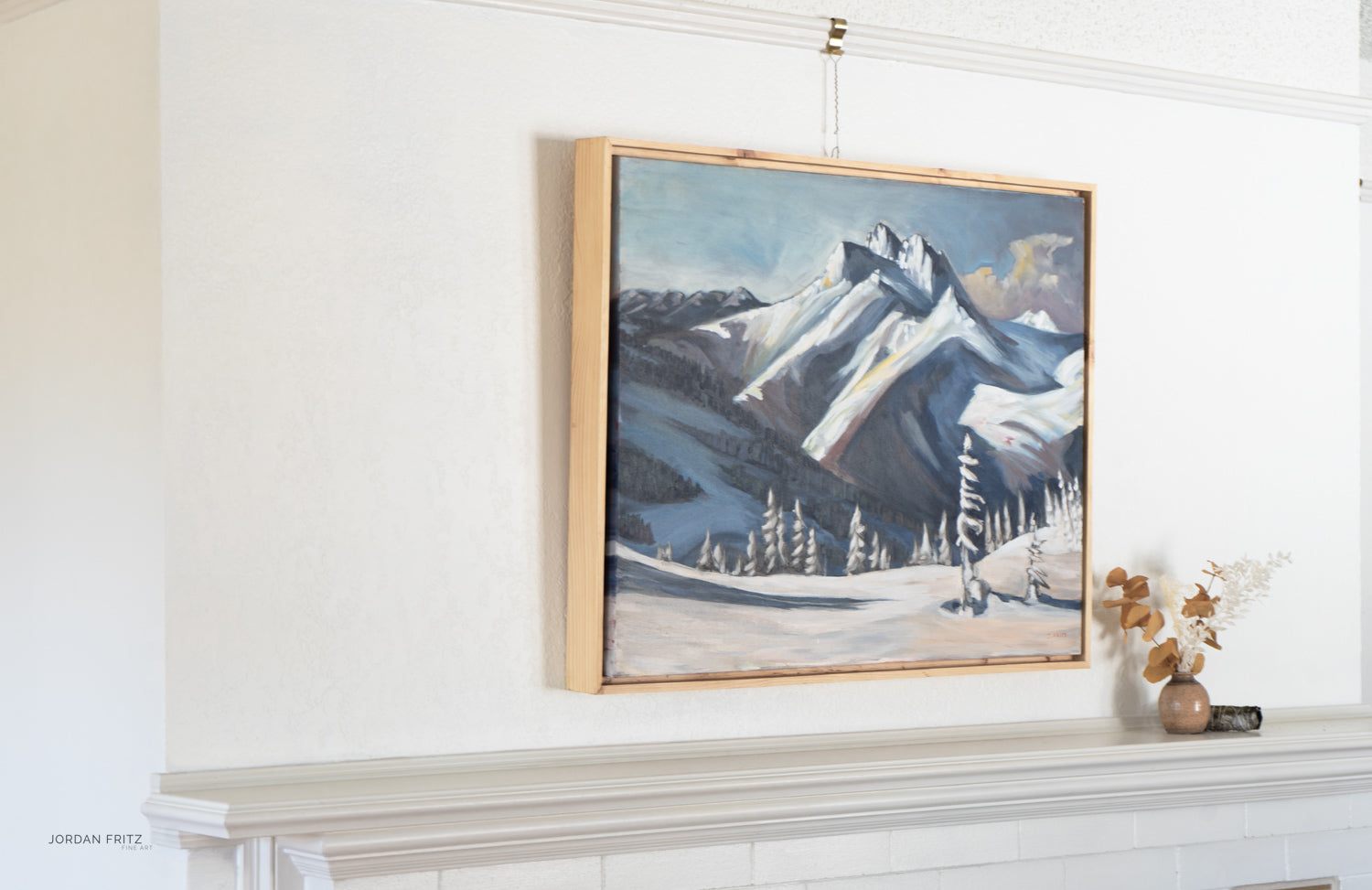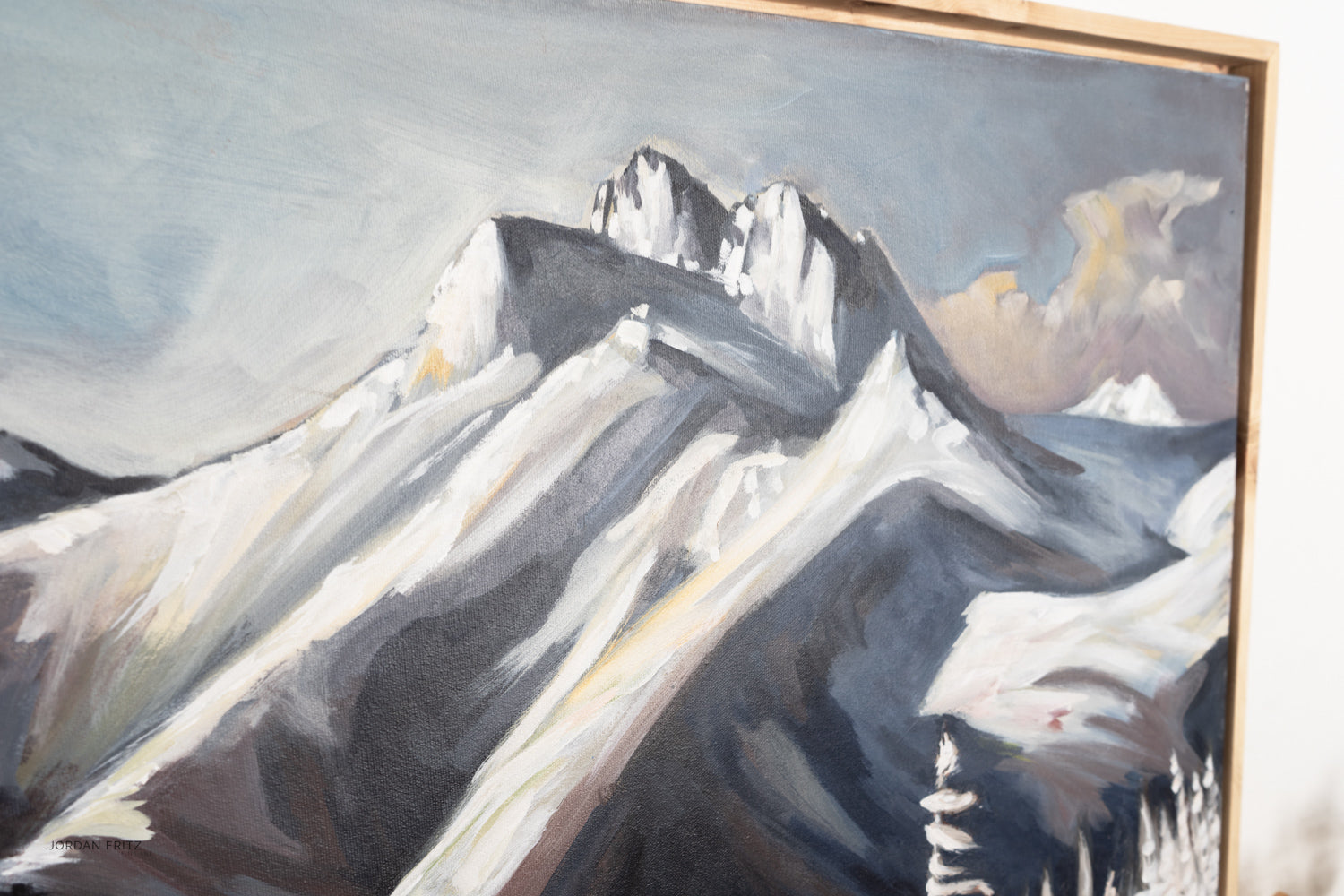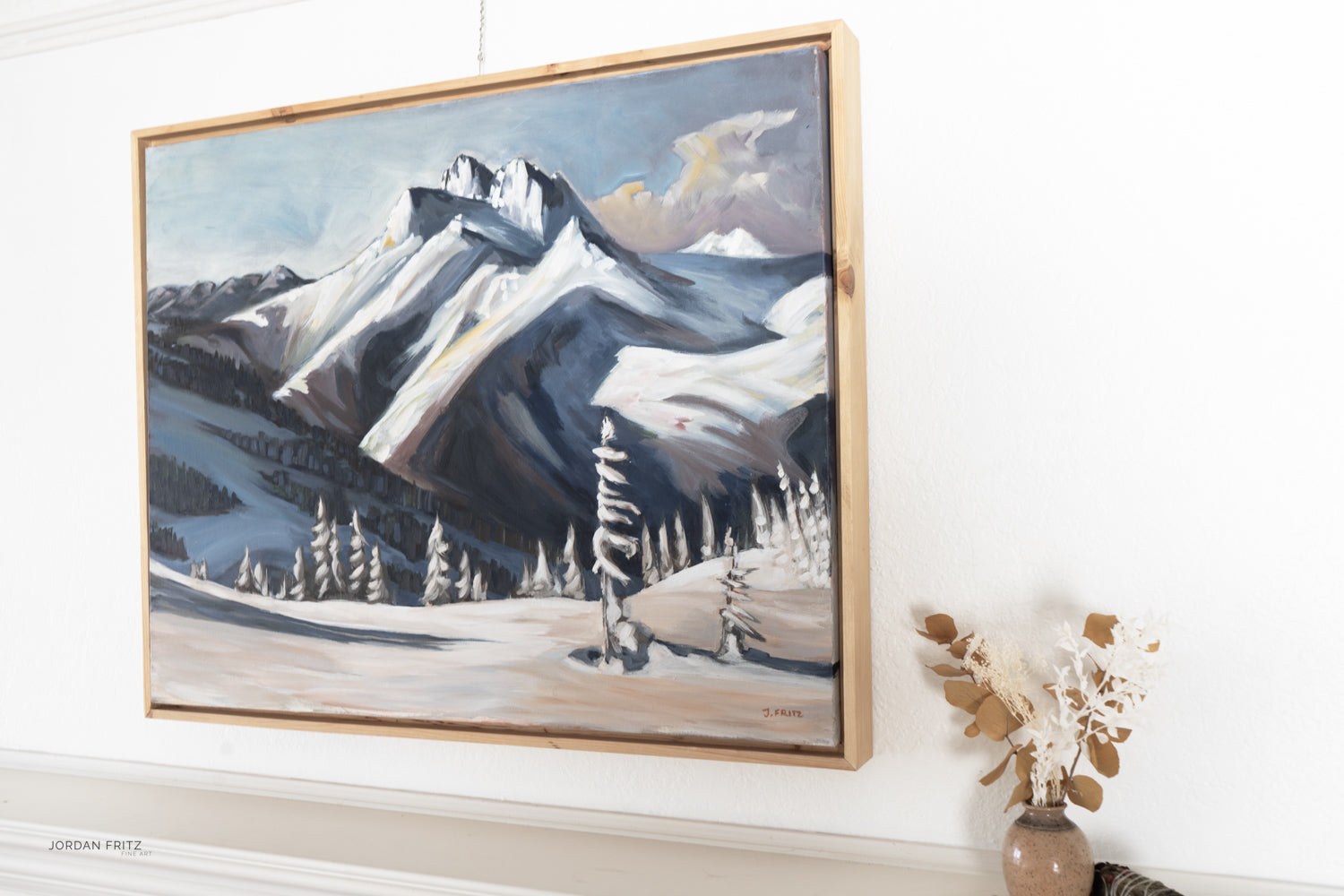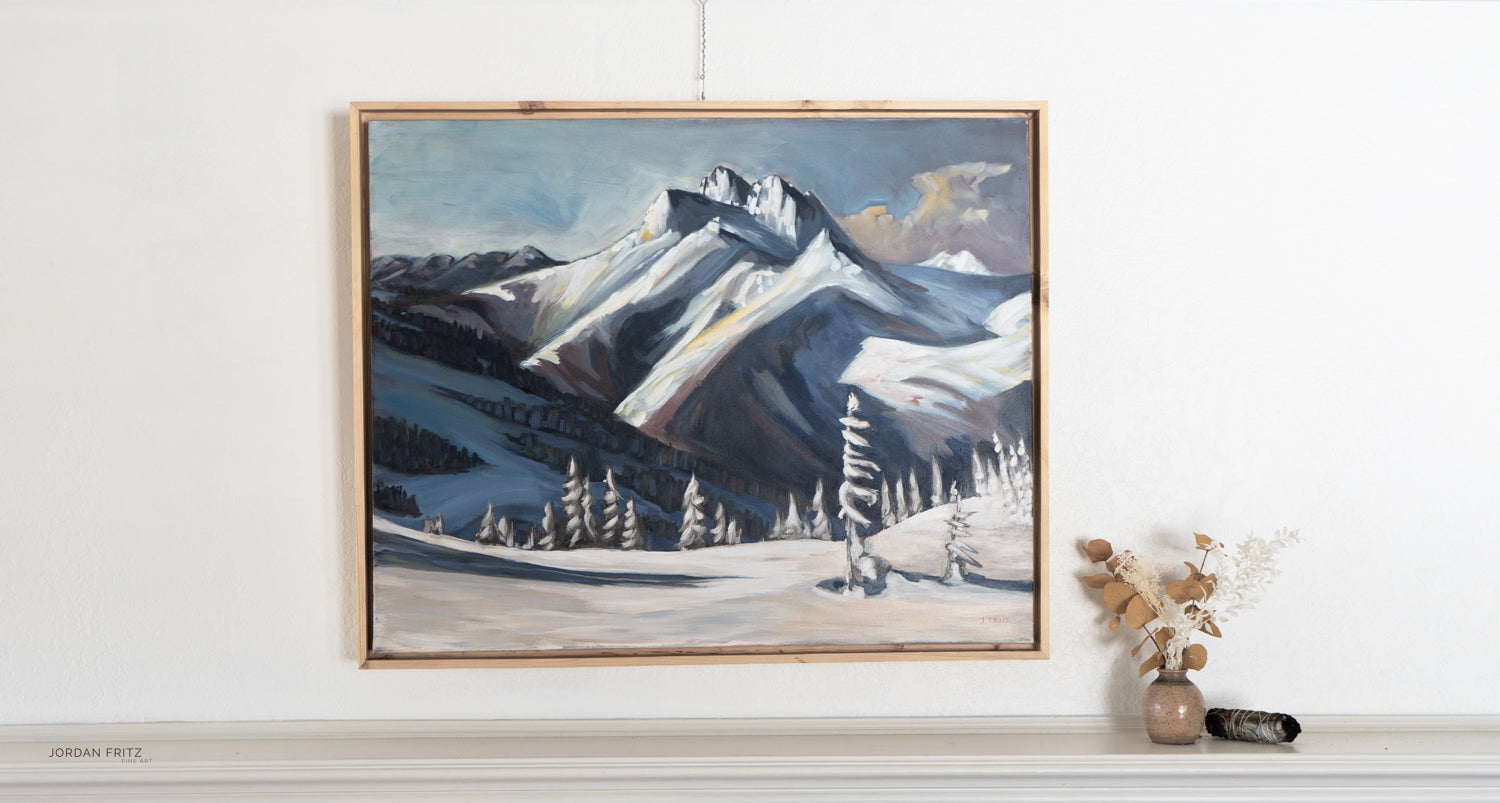 Triple Peak | 24 x 30 | Framed Original Acrylic Painting
A beautiful, towering soul in the heart of Vancouver Island. Triple Peak faces 5040 Peak, and is a destination for climbers and hikers who dare to face its chossy, steep slopes. The mountain speaks for itself, and my mission was to recreate its presence in the way that it spoke to me. Enjoy!
An original Acrylic Painting on 12" x 24" x 1.5" fine art deep canvas with a varnish top coat and a custom spruce float frame. 
This is one of ten paintings in my new 'Ascent' collection inspired by the snowy peaks of British Columbia, Canada. Learn more about my inspiration for this series, and the stories around each piece here. 
About Original Paintings 
Original Acrylic Art is created with high quality Professional Grade Acrylic Paint. The Original work is the first and only piece created by the artist and once the original is sold, only prints will be made available. If you have any questions about pricing, please feel free to get in touch here.
Prints & Reproductions
To accommodate all of my amazing clients, I strive to make affordable options available for everyone. To achieve this, I have partnered with a local printer here in Victoria BC to create prints of my original works.