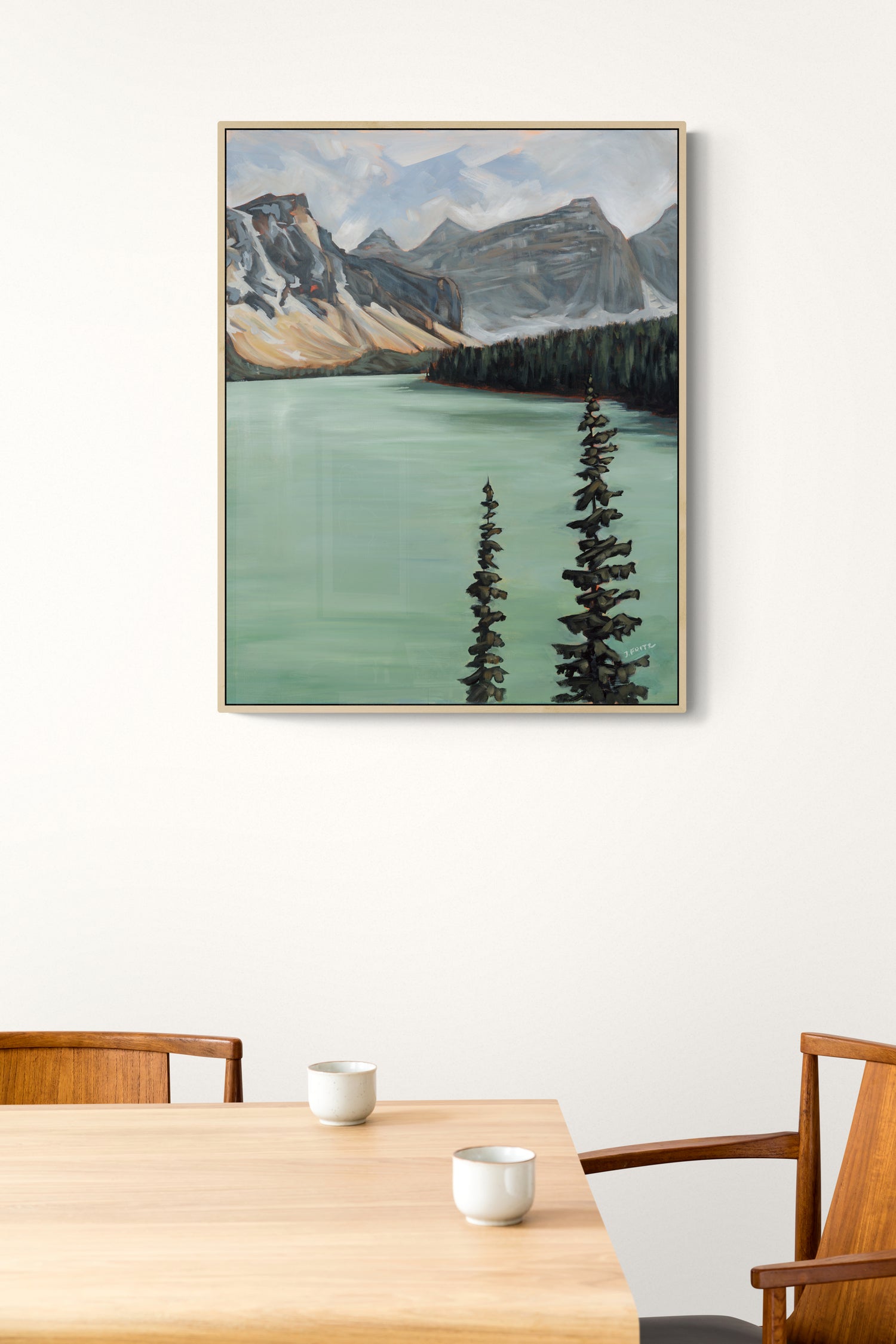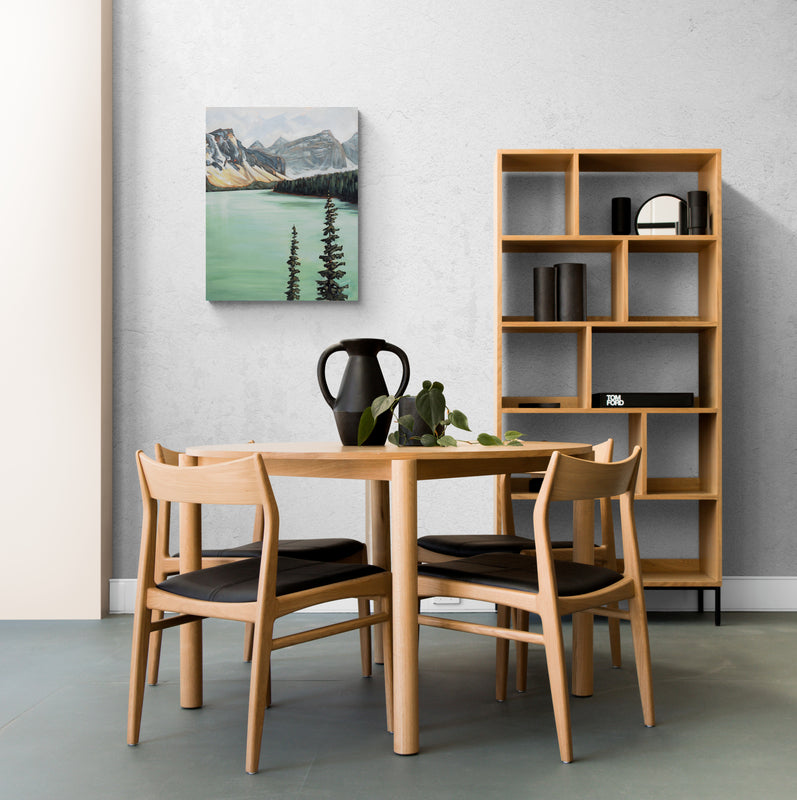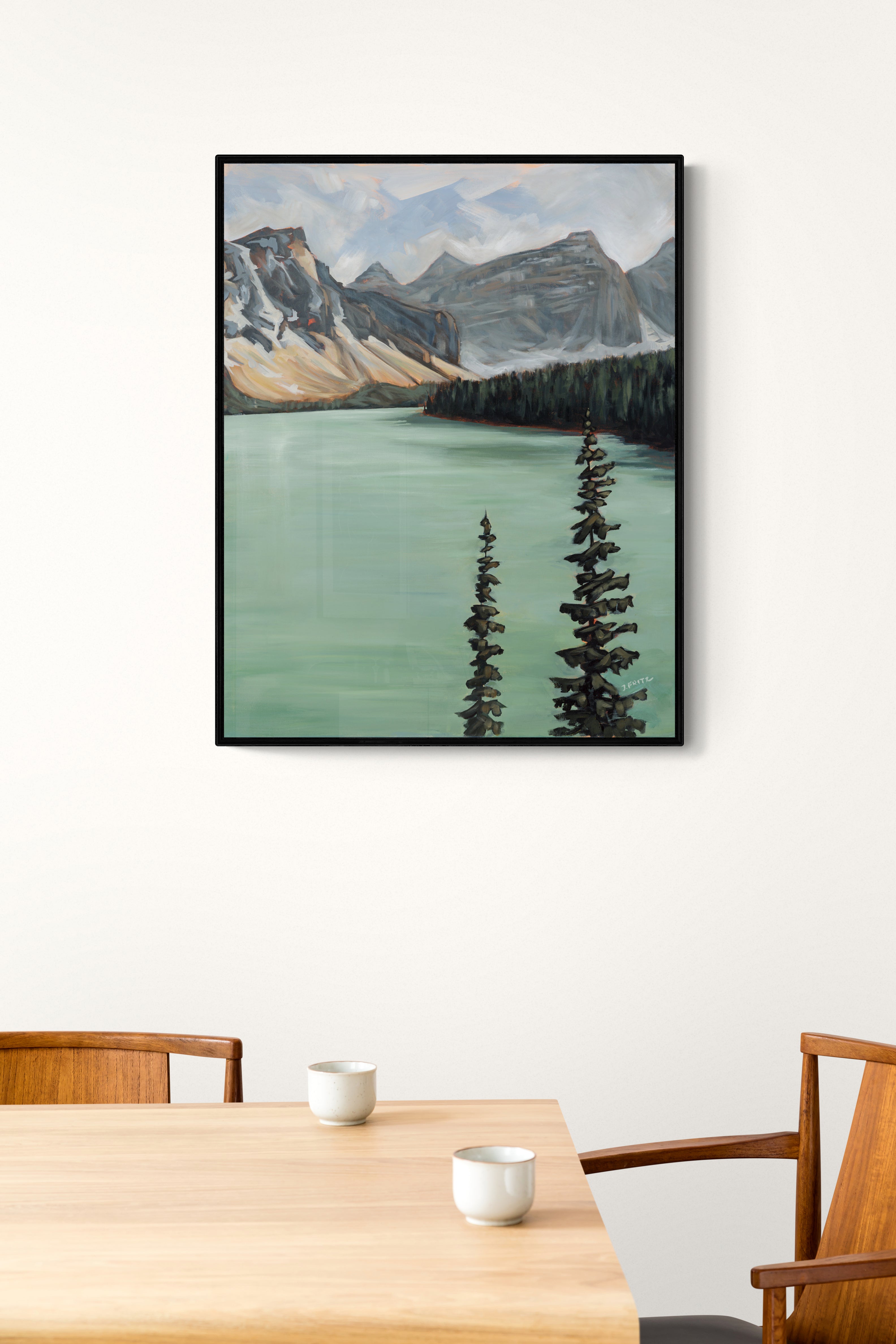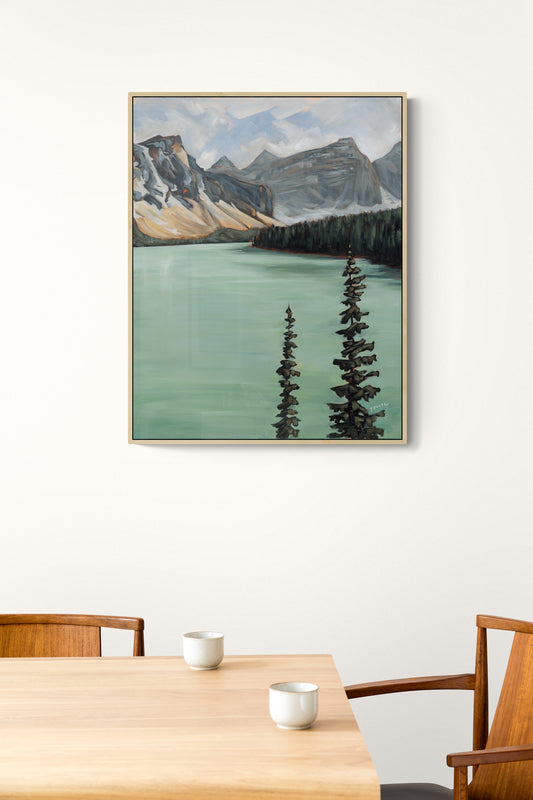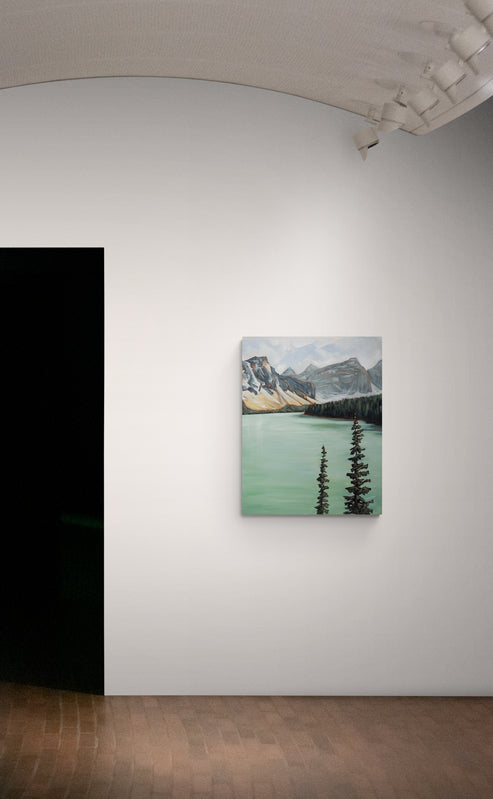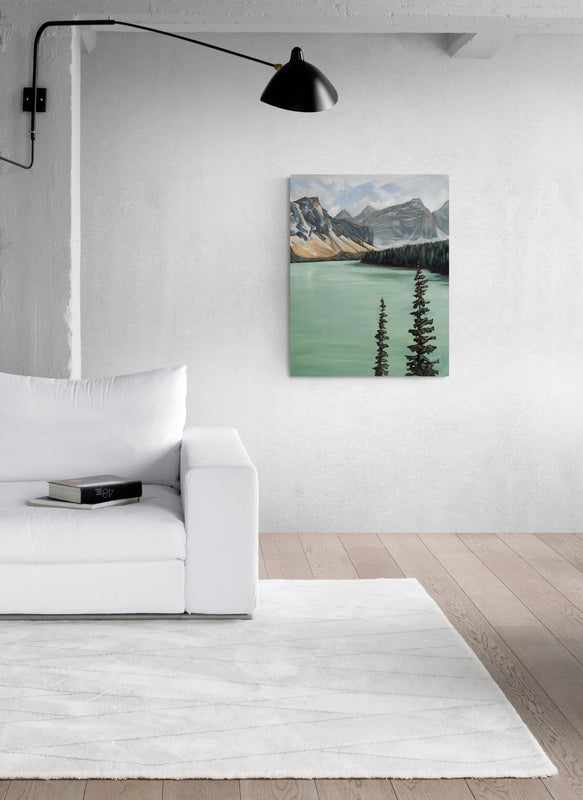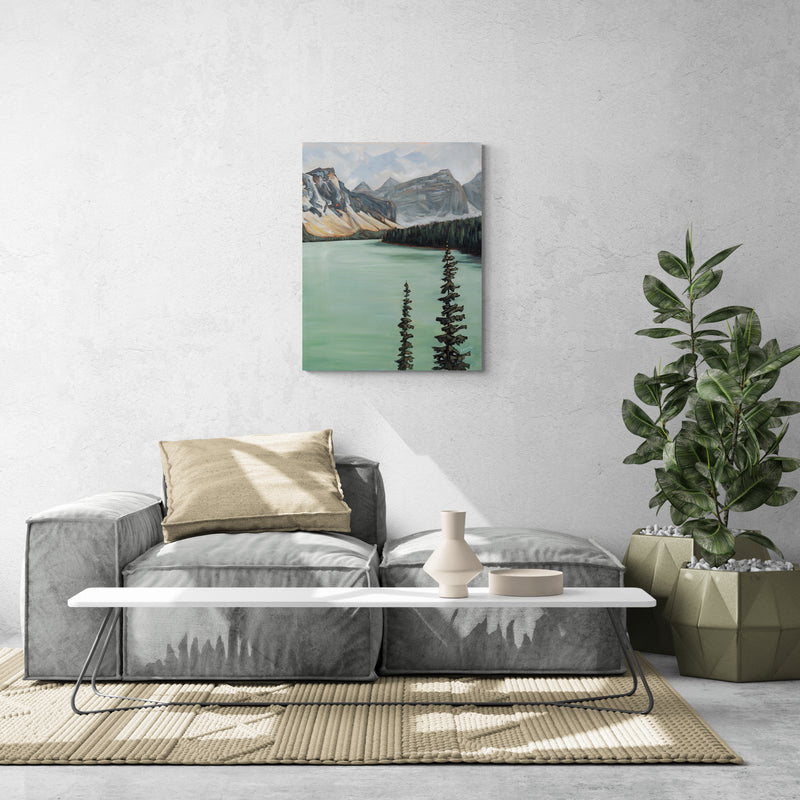 Possibility: Moraine Lake | Canvas Print
"It was late afternoon and my first visit to Moraine Lake in Banff, Alberta. The colour of the water was unbelievable, and the way the shadows of the forest blended into the water so seamlessly, leading your eyes into the background where little specs of the mountains lit up so perfectly was a sight for sore eyes. A scene that washes a tide of calm over me, and I hope it does for you too." 
Canvas Prints do not come framed, however, if you would like one of Jordan's custom canvas wooden float frames, please email info@jfritzart.com, and we will be happy to help you choose the perfect frame. 
Printed to Order: We appreciate your patience in creating these beautiful canvas prints for you. Please allow 7 business days for printing and 7-10 days for shipping. If you are in a pinch and need your canvas sooner, please email info@jfritzart.com.
About Our Canvas Prints 

Canvas prints come stretched and mounted with a protective clear coat applied to the surface. They can be hung directly from the print or a canvas frame can be added and used to hang the print.
Canvas prints are not limited edition prints and therefore are not numbered in a limited edition run.