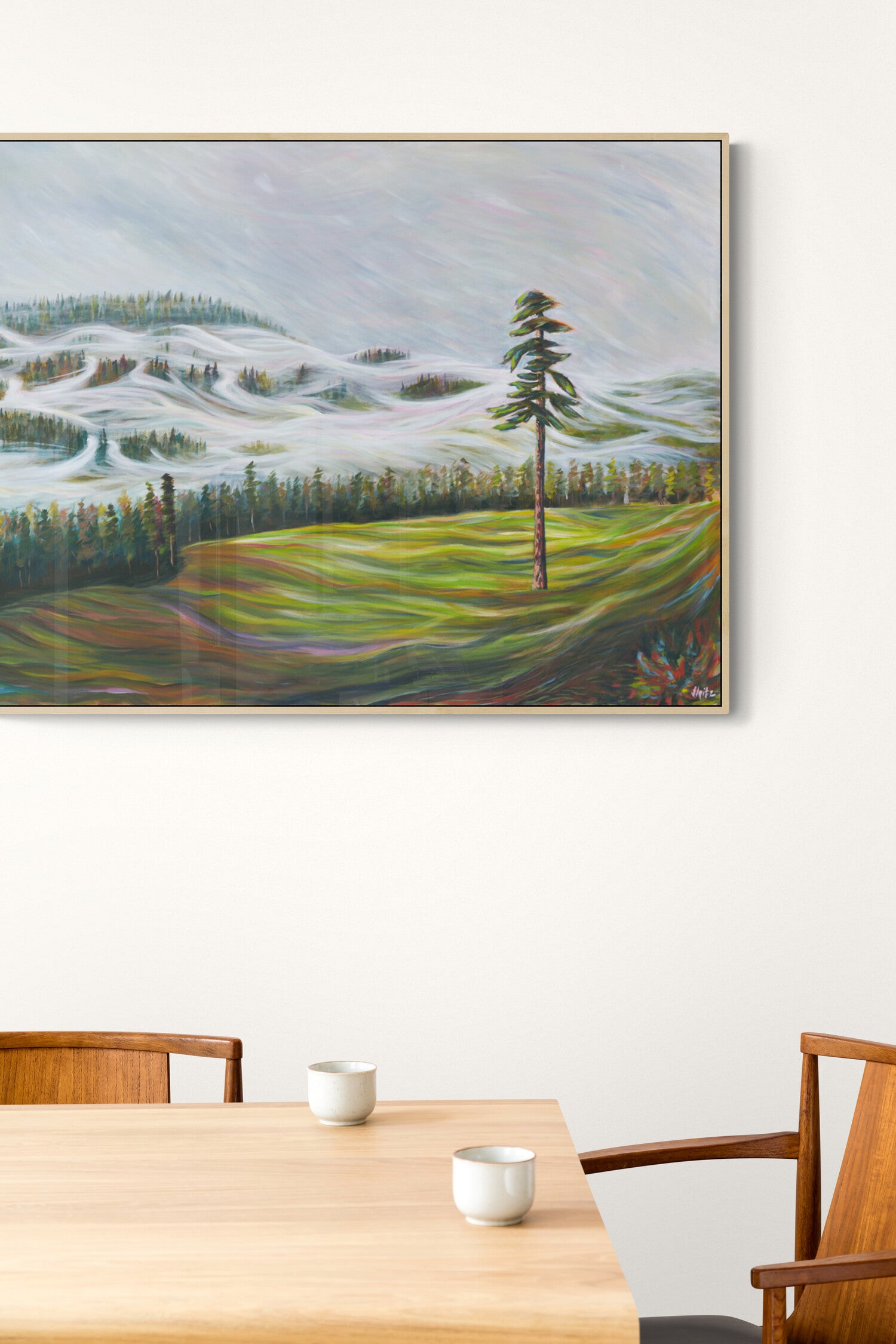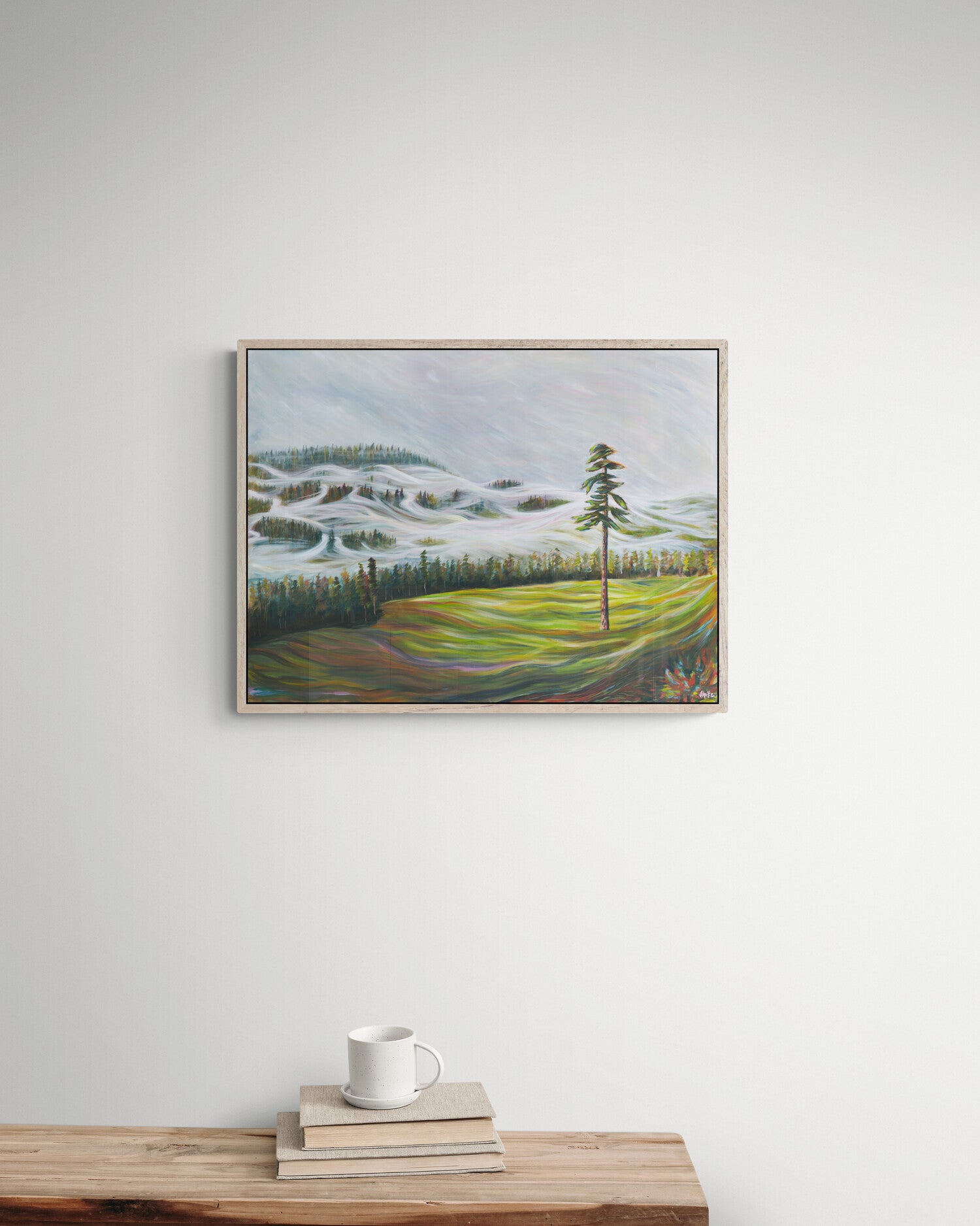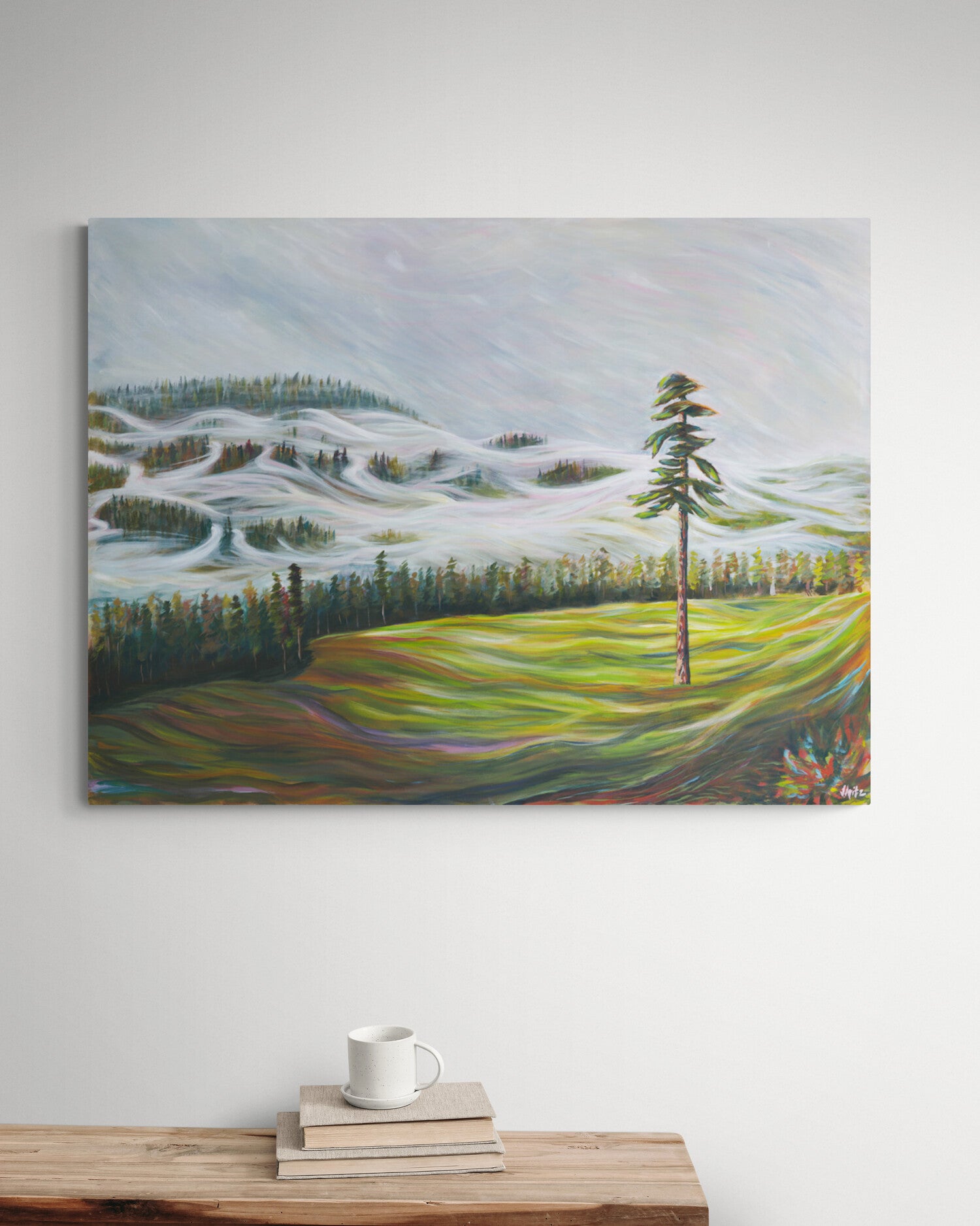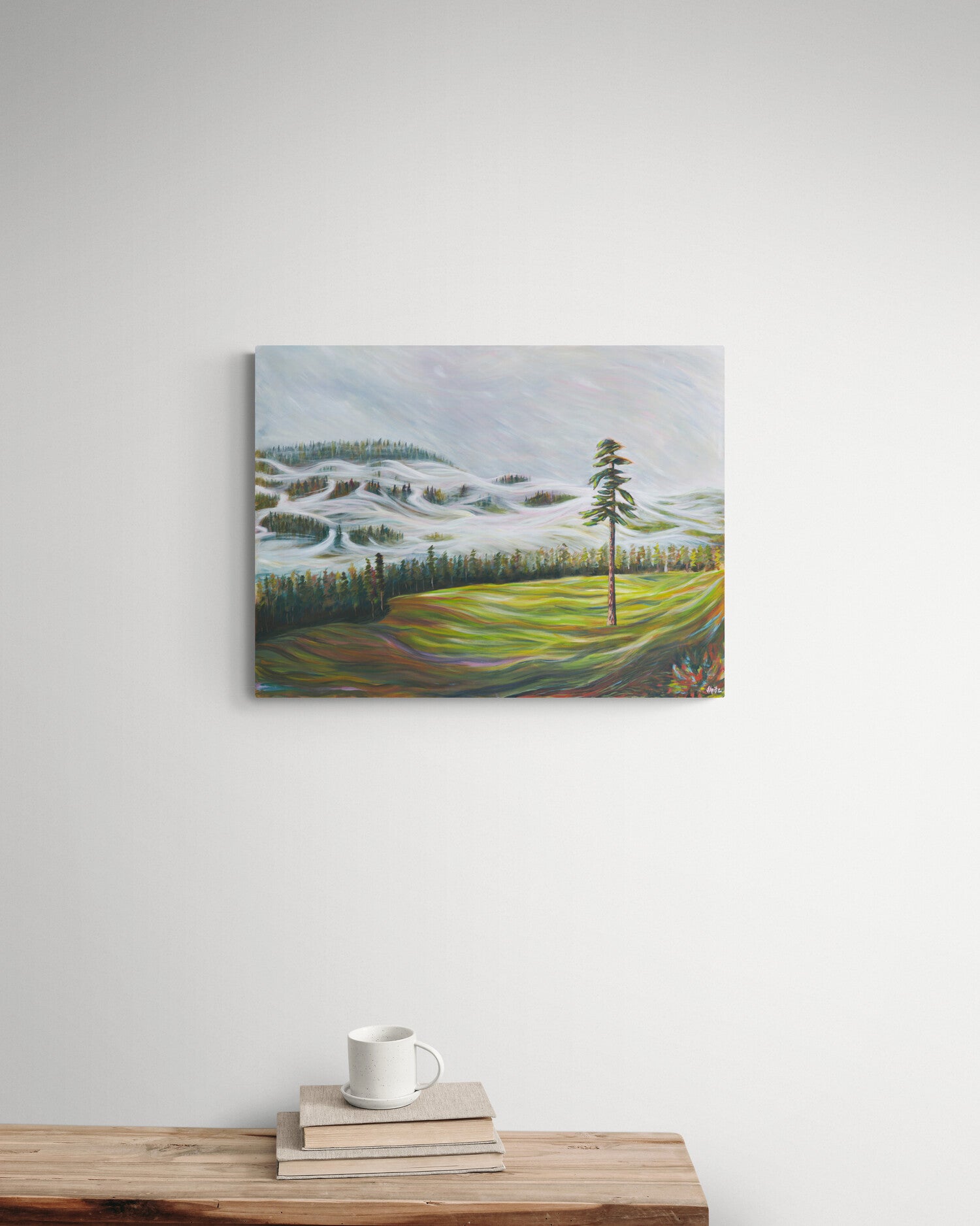 Big Lonely Doug | Canvas Print
" To speak about Vancouver Island Forests without speaking about the effects of the forestry industry is impossible, but the part of the story that really spoke to me was the power of the individual to affect the fate of their surroundings. I tried to evoke the beauty of that power, intertwining the story of the logger who saves this amazing tree. I hope that "Big Lonely" stirs the minds of its viewers, intriguing us to ponder the value of these irreplaceable parts of the wild." 
Canvas Prints do not come framed, however, if you would like one of Jordan's custom canvas wooden float frames, please email info@jfritzart.com, and we will be happy to help you choose the perfect frame. 
Printed to Order: We appreciate your patience in creating these beautiful canvas prints for you. Please allow 7 business days for printing and 7-10 days for shipping. If you are in a pinch and need your canvas sooner, please email info@jfritzart.com.
About Our Canvas Prints 

Canvas prints come stretched and mounted with a protective clear coat applied to the surface. They can be hung directly from the print or a canvas frame can be added and used to hang the print.
 If you would like a custom wooden frame added to your order, please email info@jfritzart.com, and we will work with you to create the perfect frame to add to your order. 
Canvas prints are not limited edition prints and therefore are not numbered in a limited edition run.