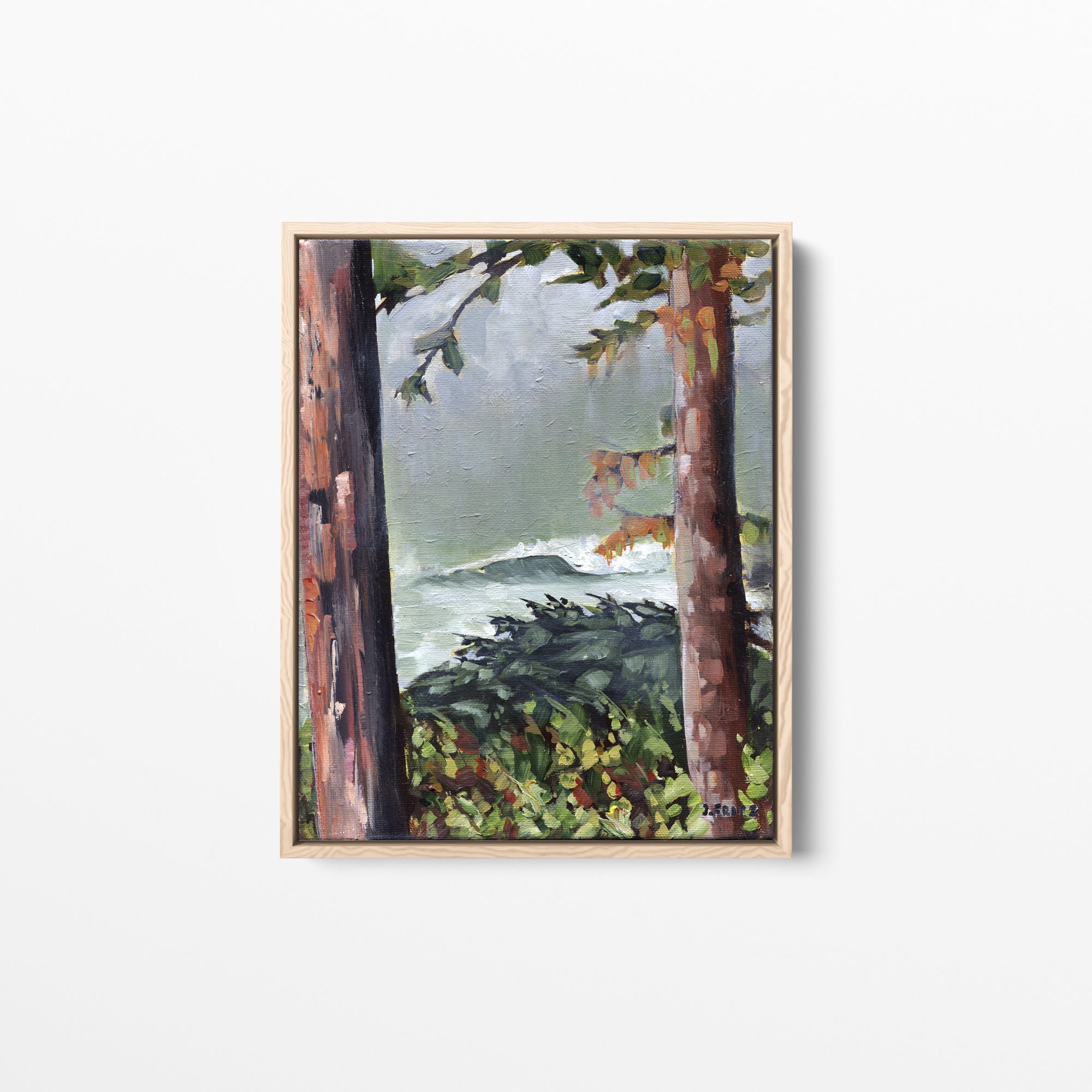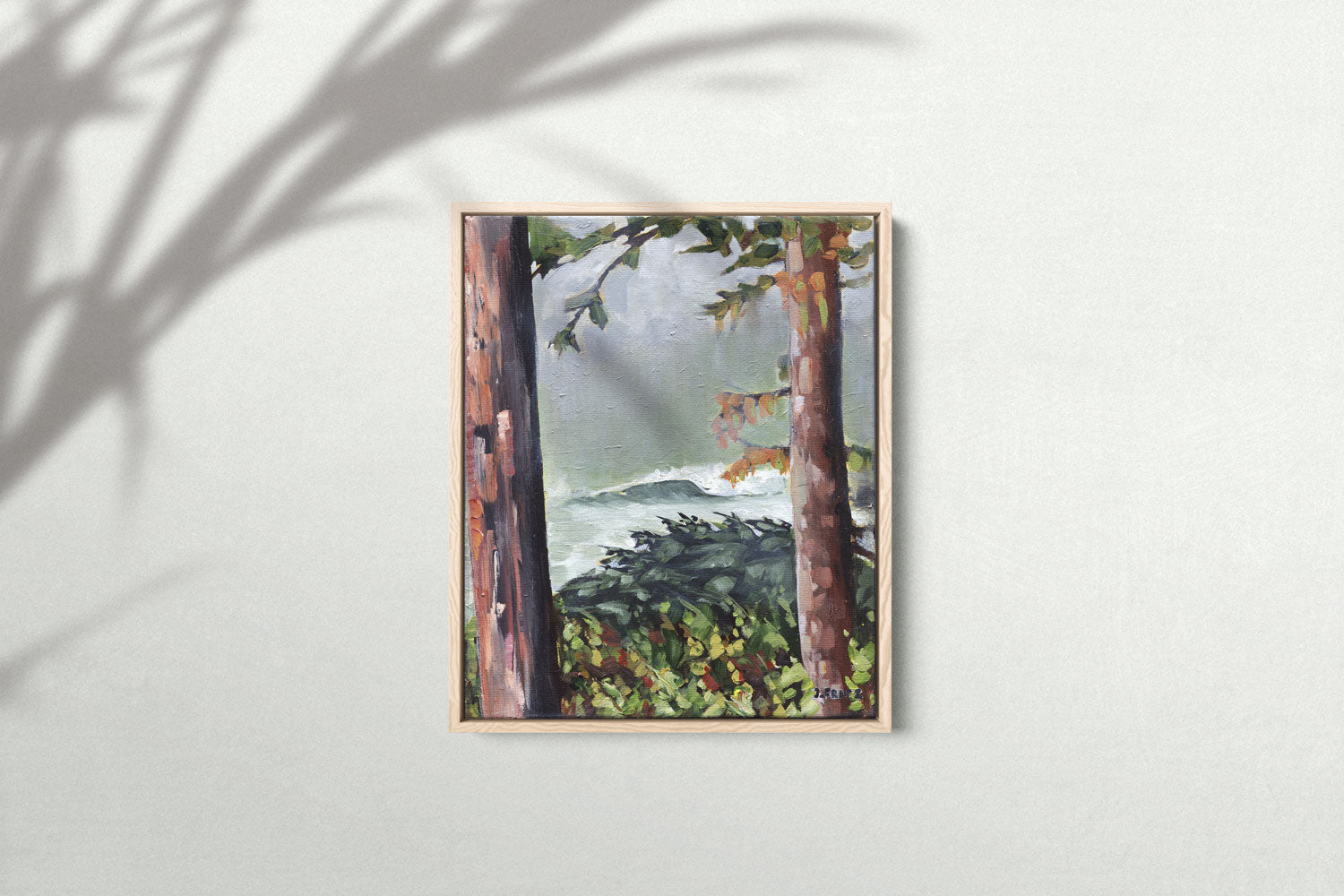 "Breaking Colours" | 8 x 10 | Original Acrylic Painting
The Story
This day, the skies, the waters and the community of people gathering to watch the 22 ft swells roll in from the Pacific Ocean to meet the shores the West Coast of Vancouver Island were full of energy. The colours from the sun trying to peak through the mist, and the remnants of water droplets on every surface laid a scene that was a reminder of the beauty in the chaos of this wild coast.
This is one of ten original paintings in Jordan's 2020 Solitude Series. Each piece is framed in a custom wood float frame as seen in the product photos.  
About Original Paintings 
Original Acrylic Art is created with high quality Professional Grade Acrylic Paint on Gallery quality Canvas. Each original work is unique, and will be the first and only original piece created. Prints will only be made available after the purchase of an original. If you have any questions about pricing, please feel free to get in touch here.
Prints & Reproductions
Prints are not yet available for this collection, but if you are interested in having a print made of this piece, please contact me here.