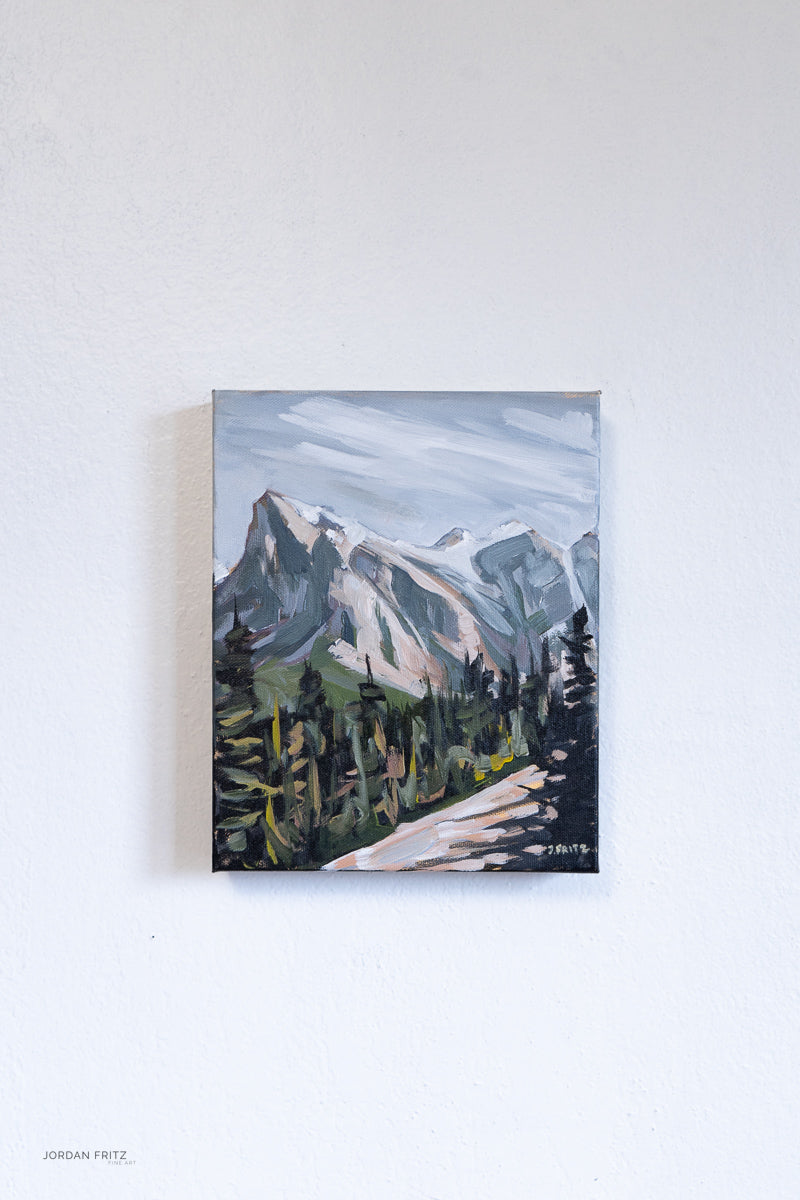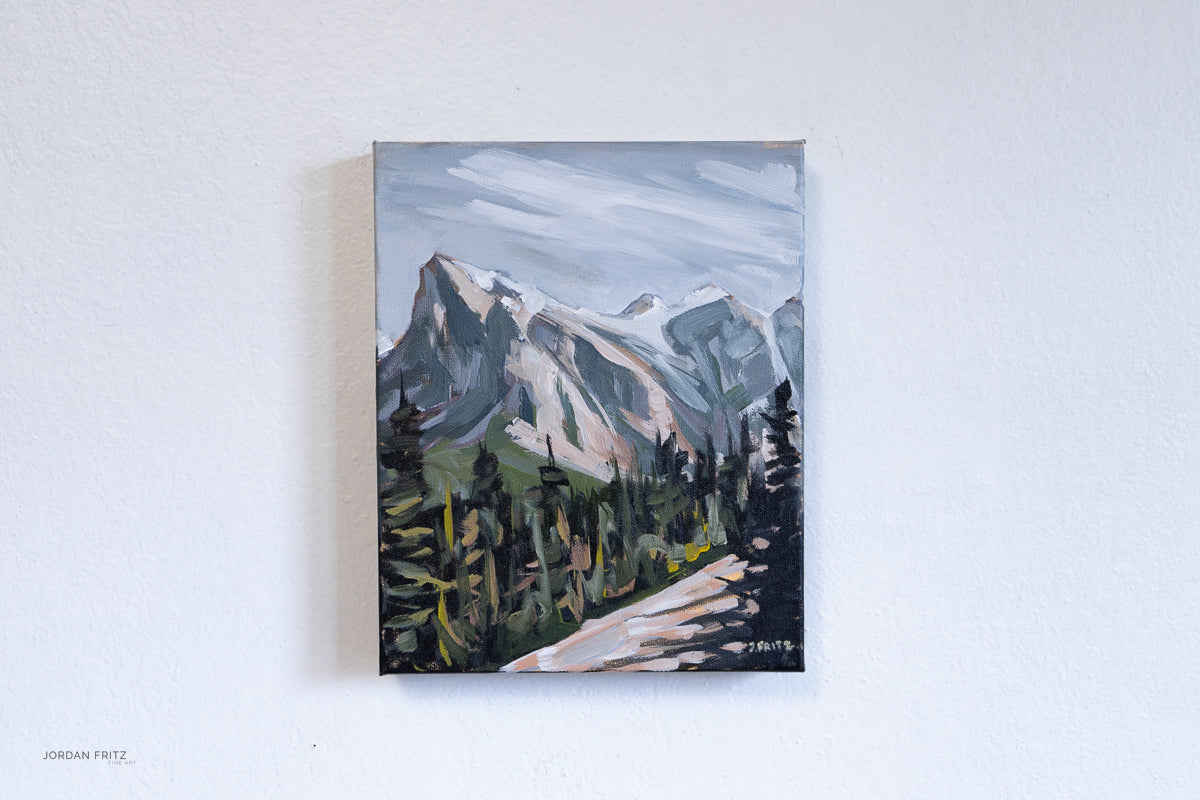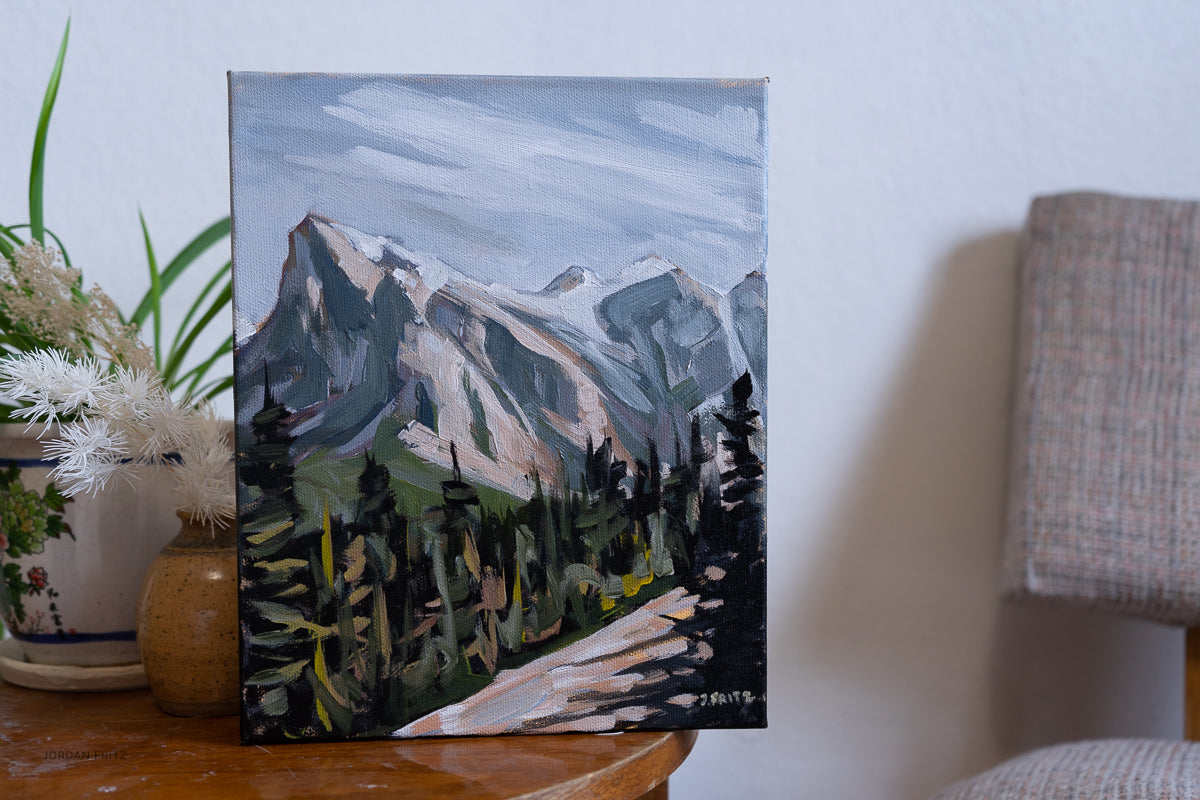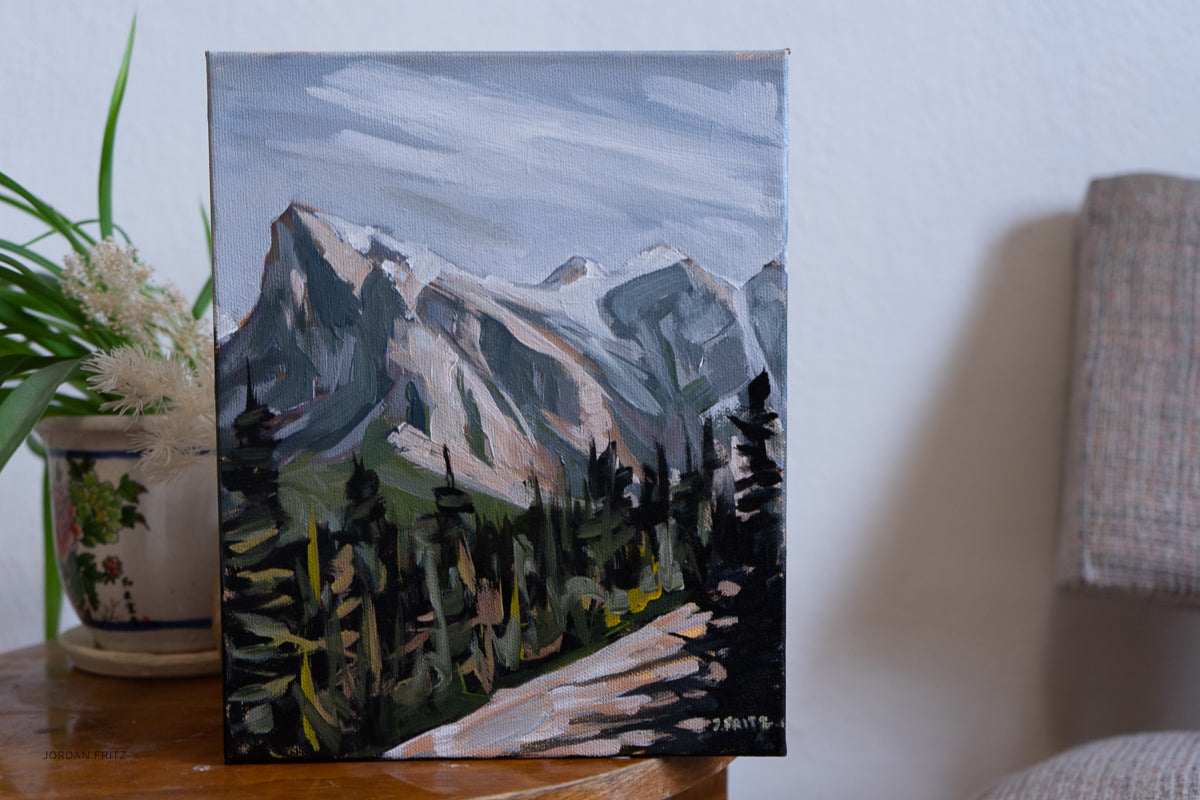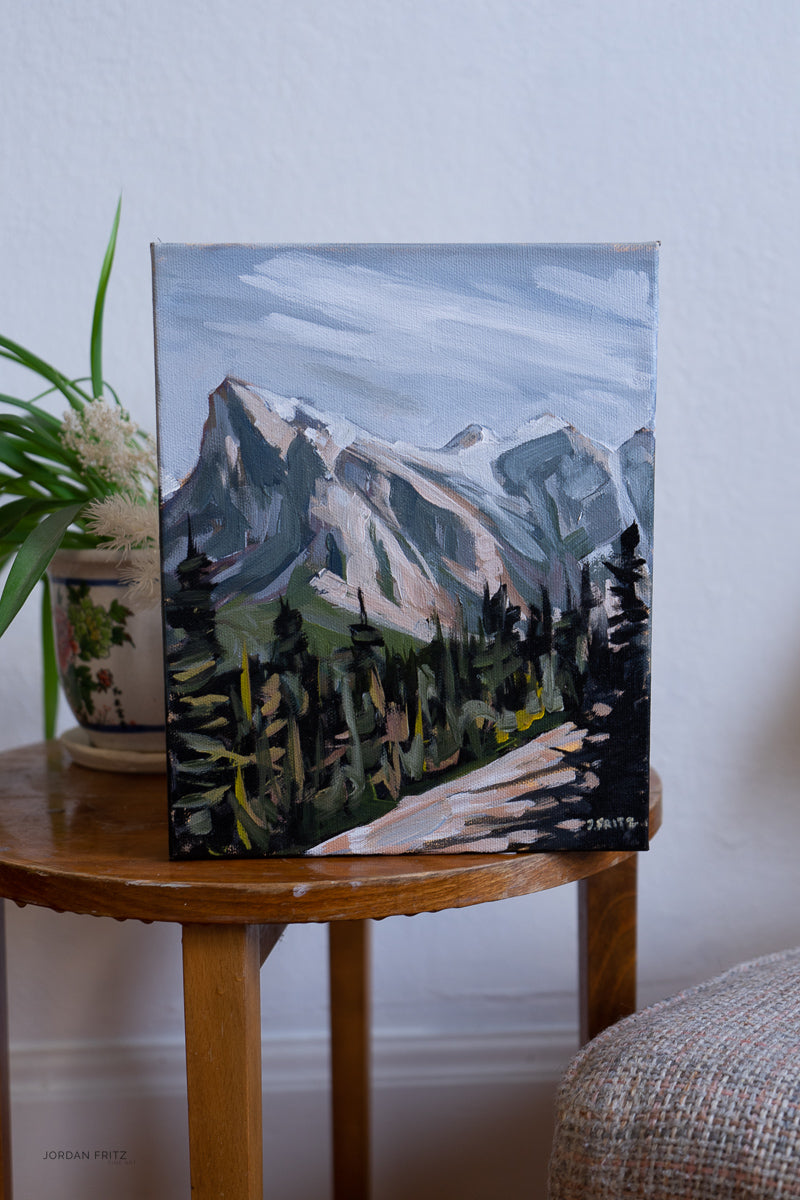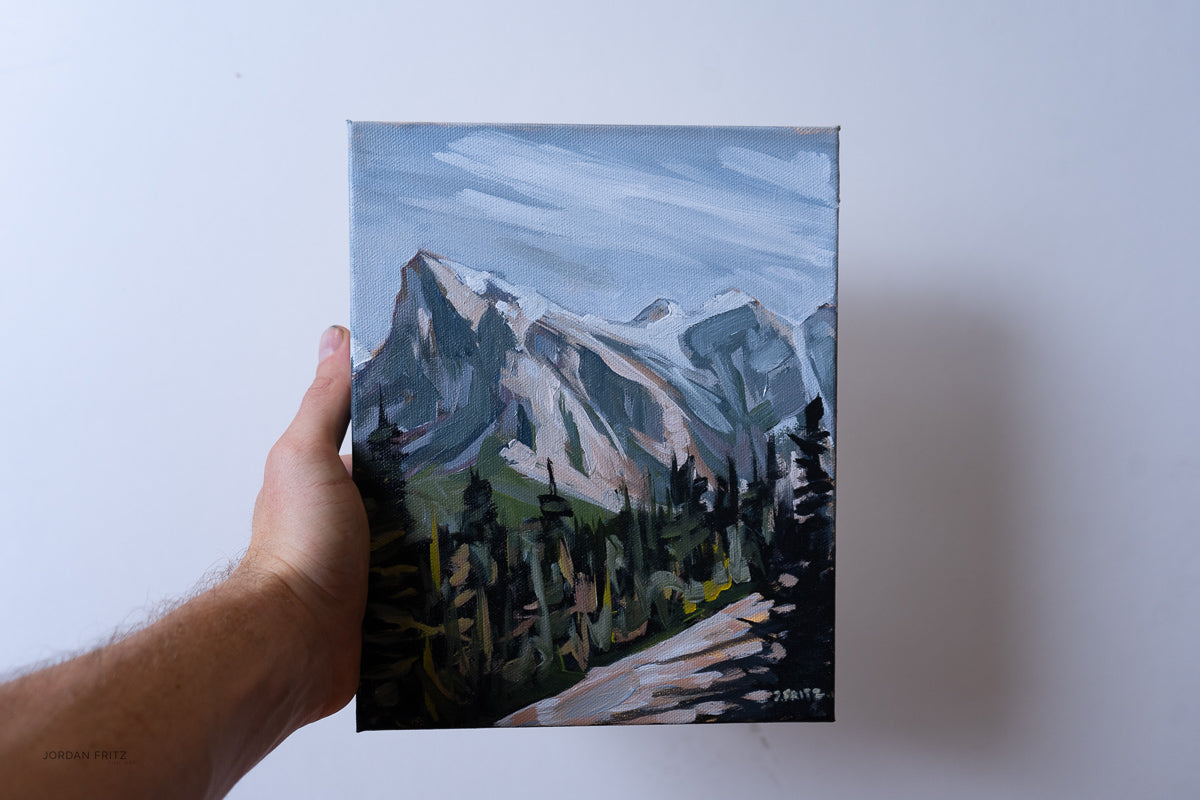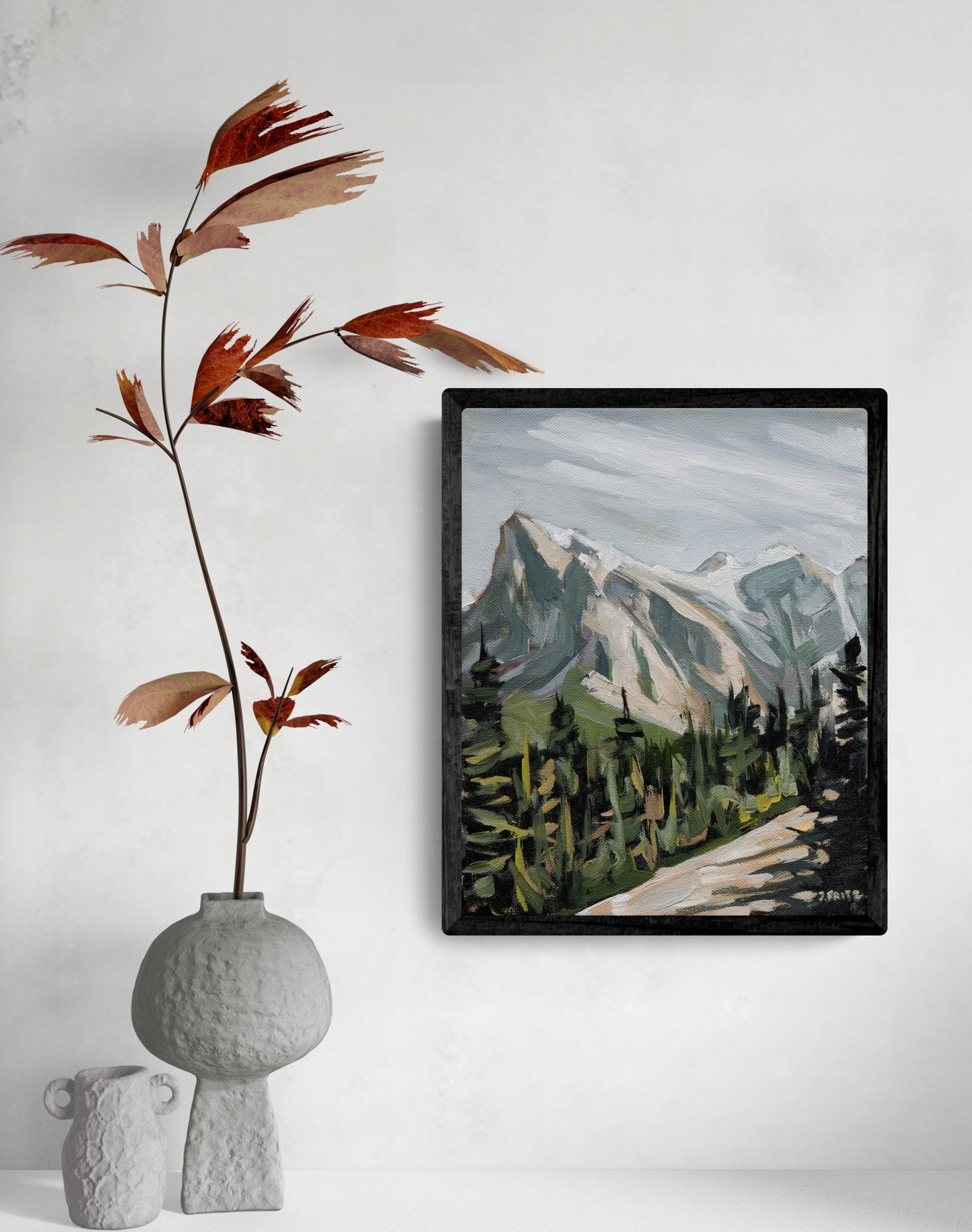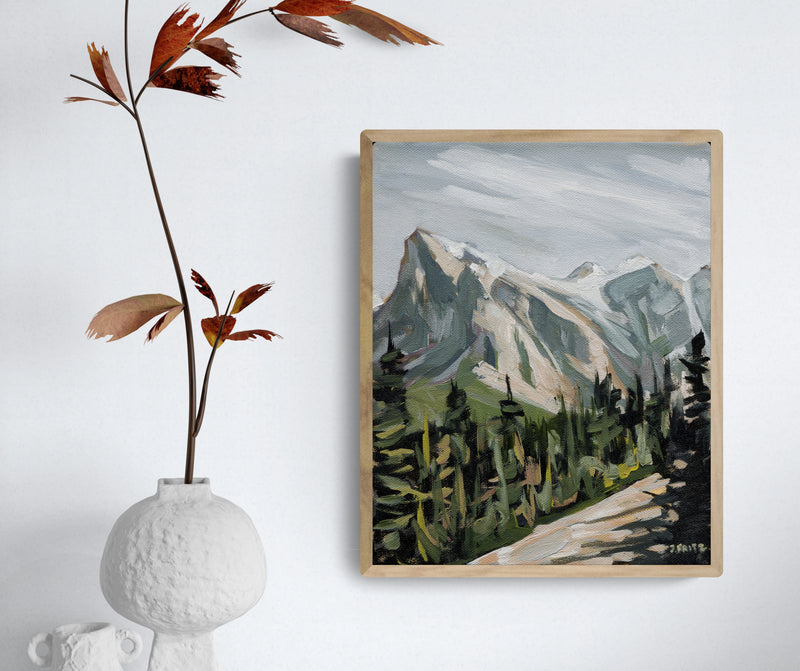 The Winding Road | 8 x 10 | Original Acrylic Painting
"The approach to Moraine Lake, is full of beautiful drama. The anticipation builds and before even hitting the lake, I was greeted with towering peaks leaning that captured the entirety of my imagination."

This is one of fifteen paintings in my new 'Perspective' collection, inspired by the Canadian Rocky Mountains.

*This piece does not come framed, however frames are available as an option for purchase, please allow an additional 5 days for me to build your custom frame*
About Original Paintings 
Original Acrylic Art is created with high-quality Professional Grade Acrylic Paint. The Original work is the first and only piece created by the artist and once the original is sold, only prints will be made available. If you have any questions about pricing, please feel free to get in touch here.
Prints & Reproductions
To accommodate all of my amazing collectors, I strive to make affordable options available for everyone. To achieve this, I make high-quality fine art prints right from my studio here in Victoria, British Columbia. I use heavy grade, cold press water colour paper with high quality Chromalife 100+ Year Canon inks. 
Prints are not yet available for this product, but you can View other Prints Here