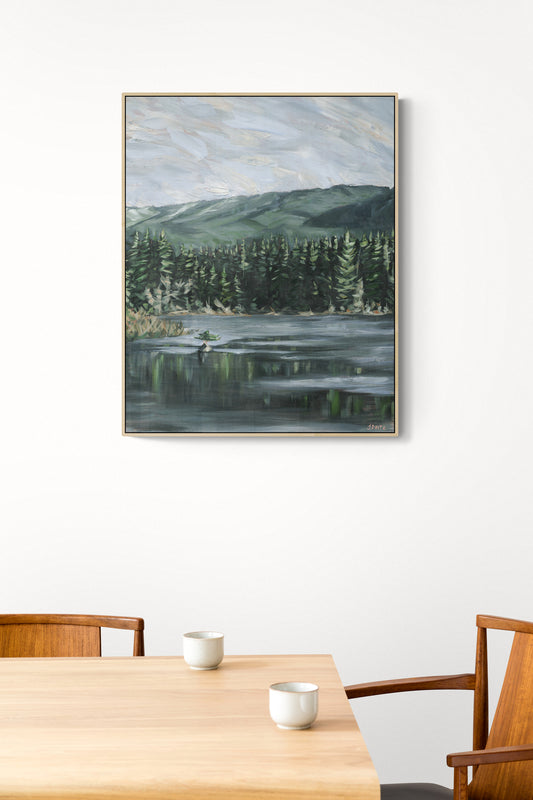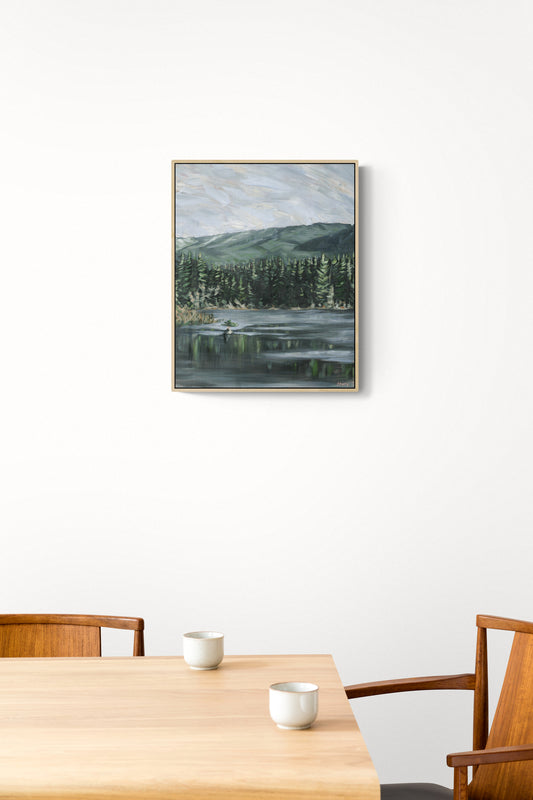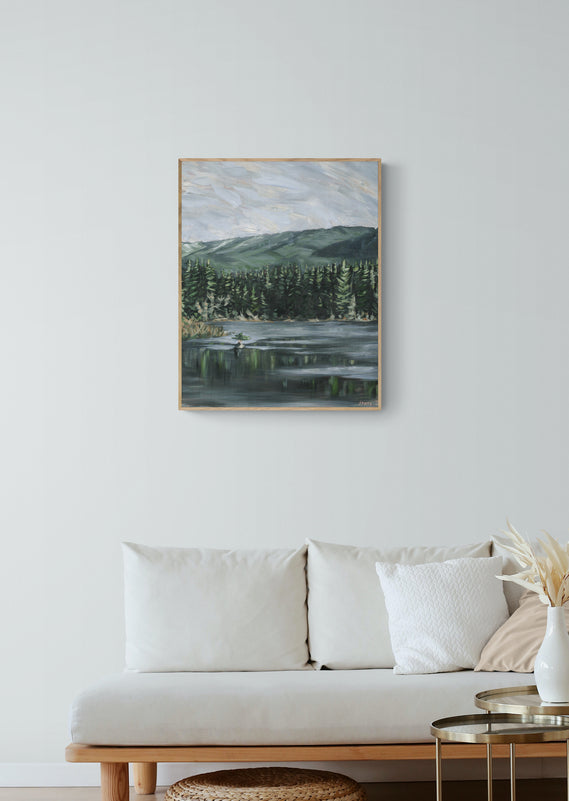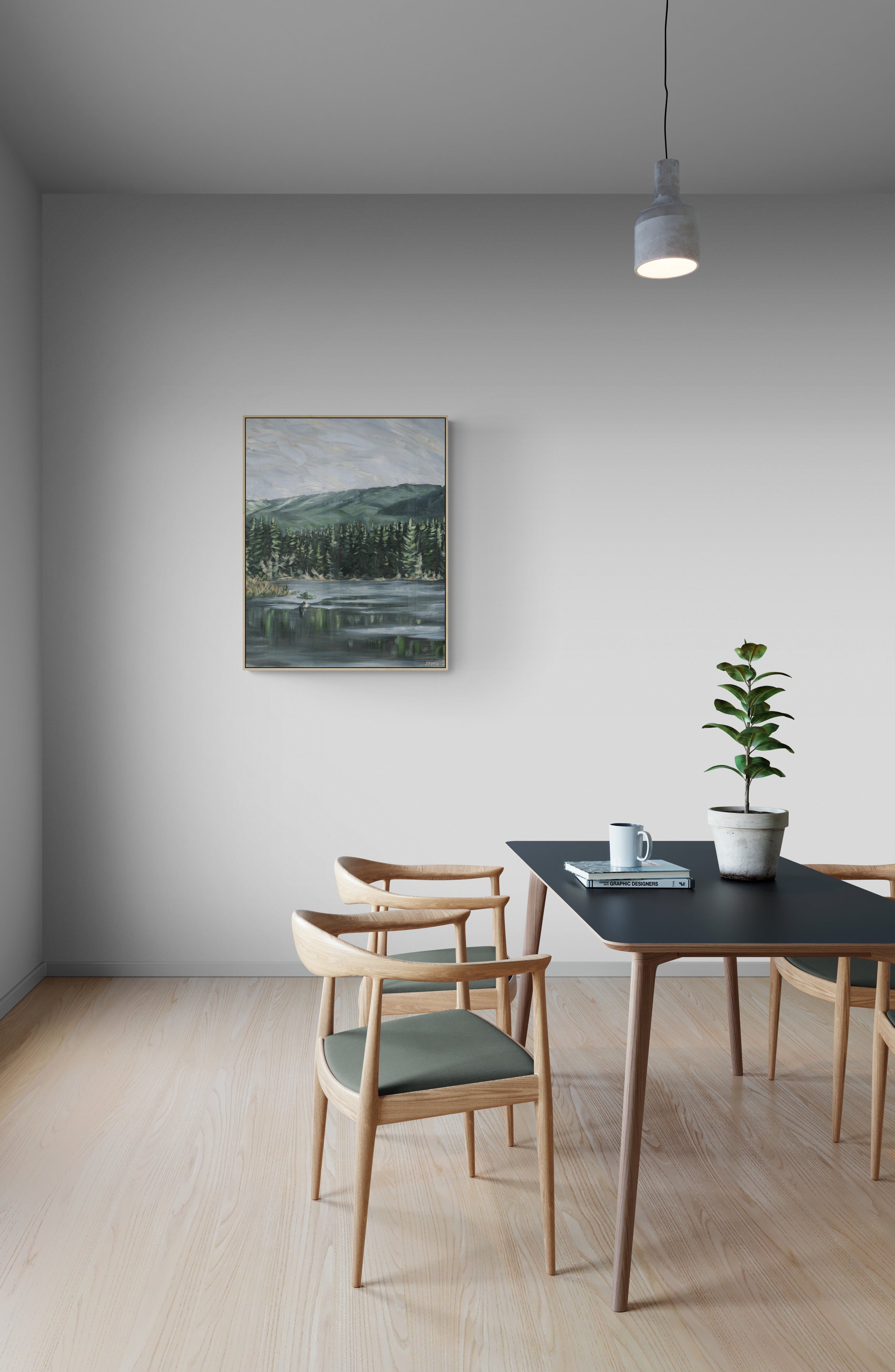 Fairy Lake Estate | Canvas Print
"A small tree has found its home, roots deep into a forgotten, fallen elder, that sits beneath the waters surface. On one hand a story of fear, of hiding away from the dangers that industry and deforestation poses to its surrounding ancient elders, but on the other a story of resilience, growth and survival. " 
Canvas Print do not come framed, however, if you would like one of Jordan's custom canvas wooden float frames, please email info@jfritzart.com, and we will be happy to help you choose the perfect frame. 
Printed to Order: We appreciate your patience in creating these beautiful canvas prints for you. Please allow 7 business days for printing and 7-10 days for shipping. If you are in a pinch and need your canvas sooner, please email info@jfritzart.com.
About Our Canvas Prints 

Canvas prints come stretched and mounted with a protective clear coat applied to the surface. They can be hung directly from the print or a canvas frame can be added and used to hang the print.
 If you would like a custom wooden frame added to your order, please email info@jfritzart.com, and we will work with you to create the perfect frame to add to your order. 
Canvas prints are not limited edition prints and therefore are not numbered in a limited edition run.