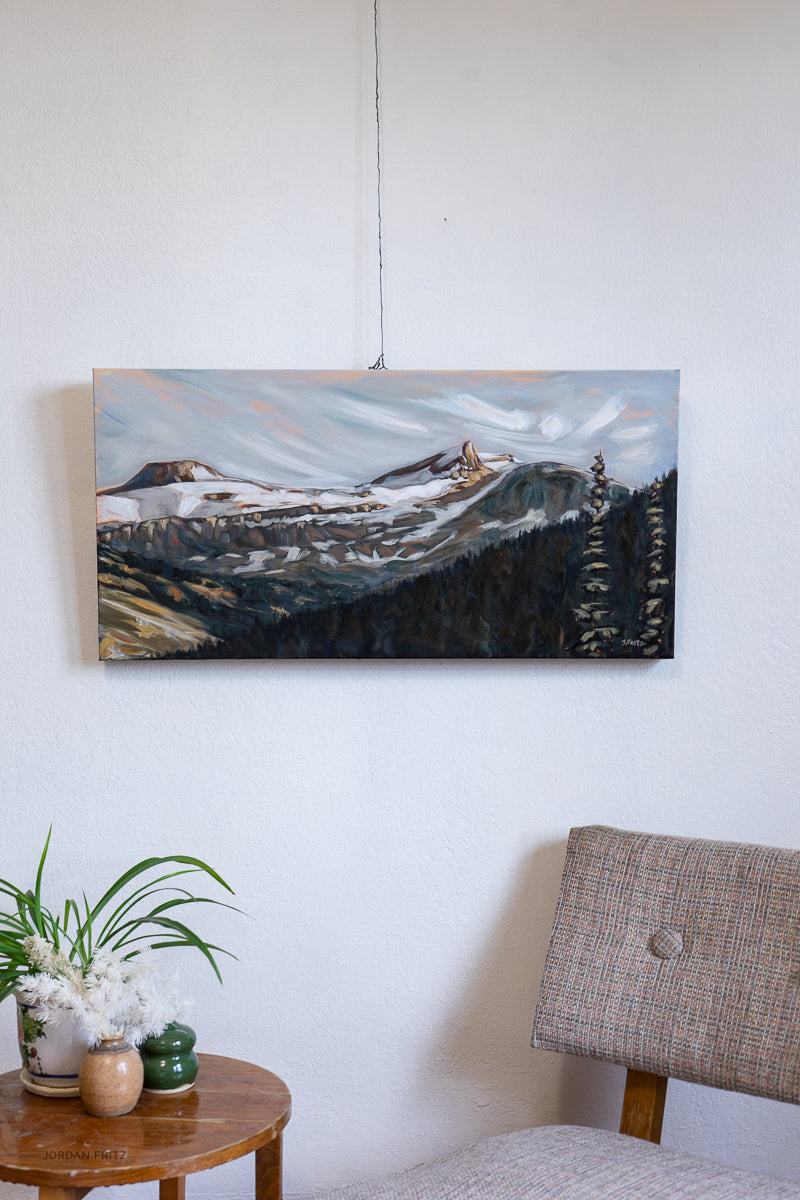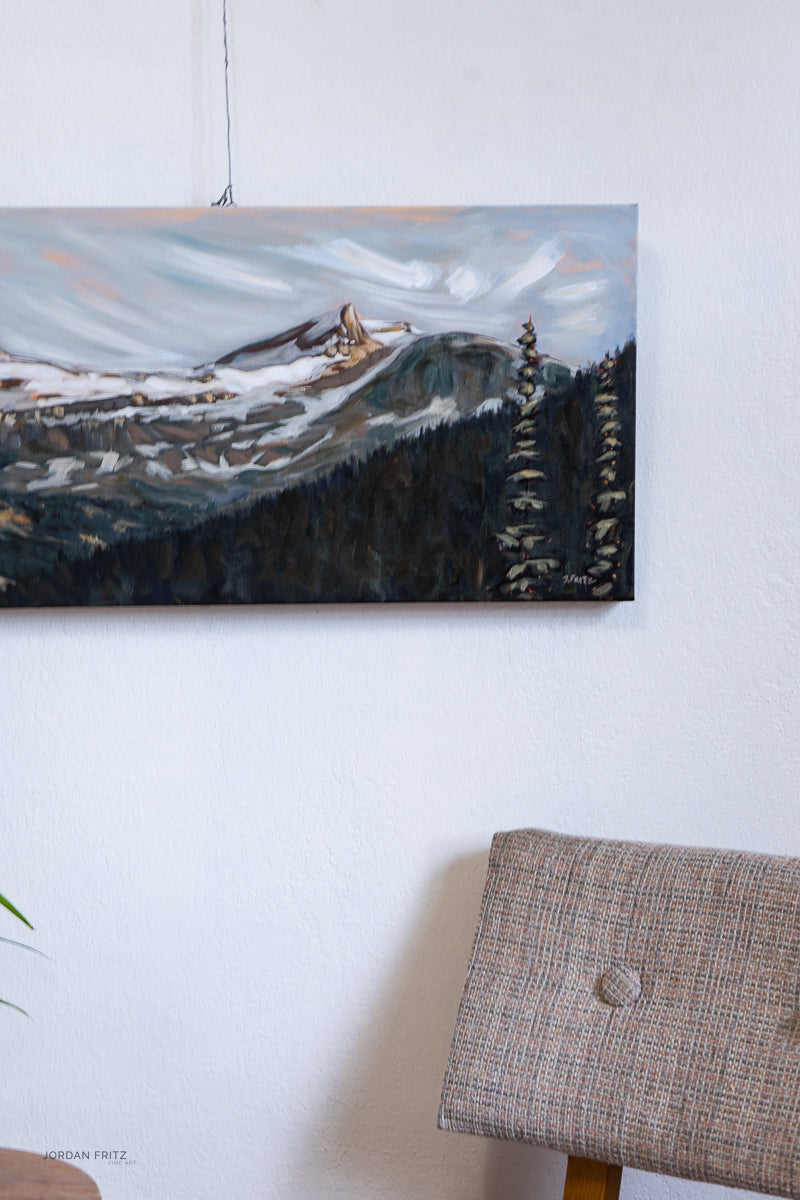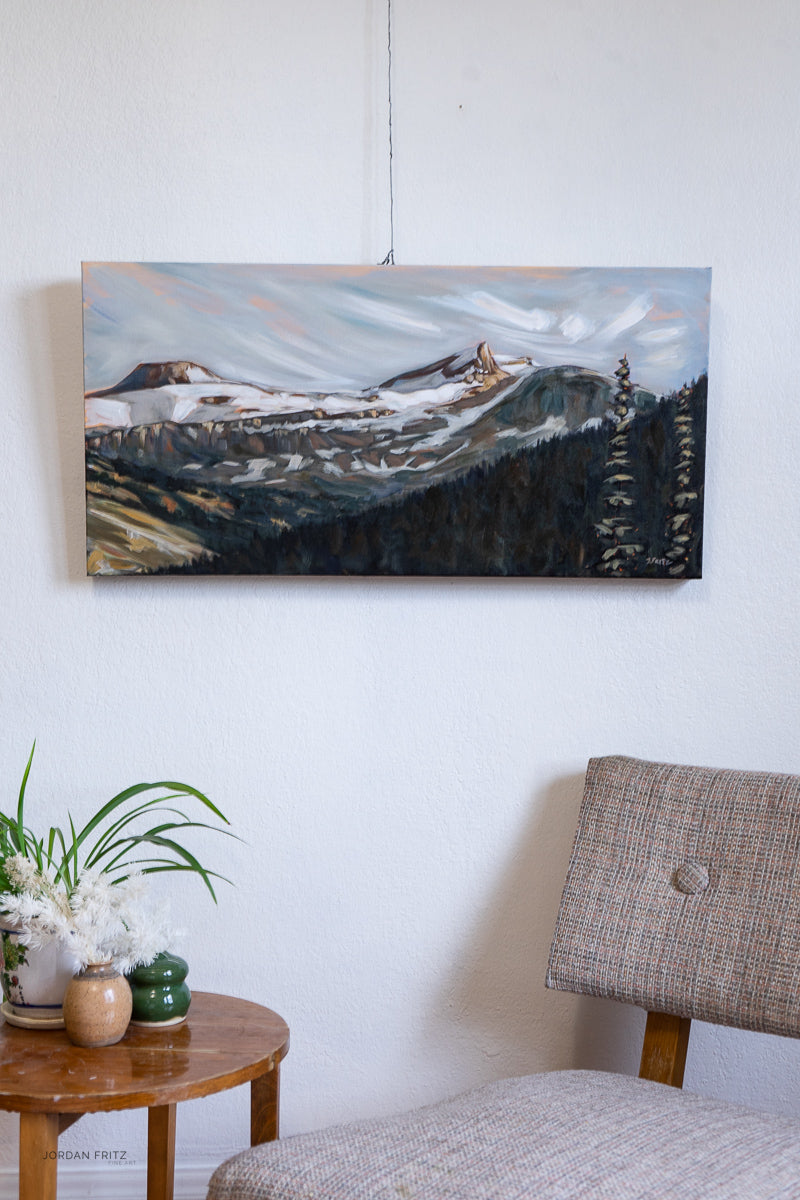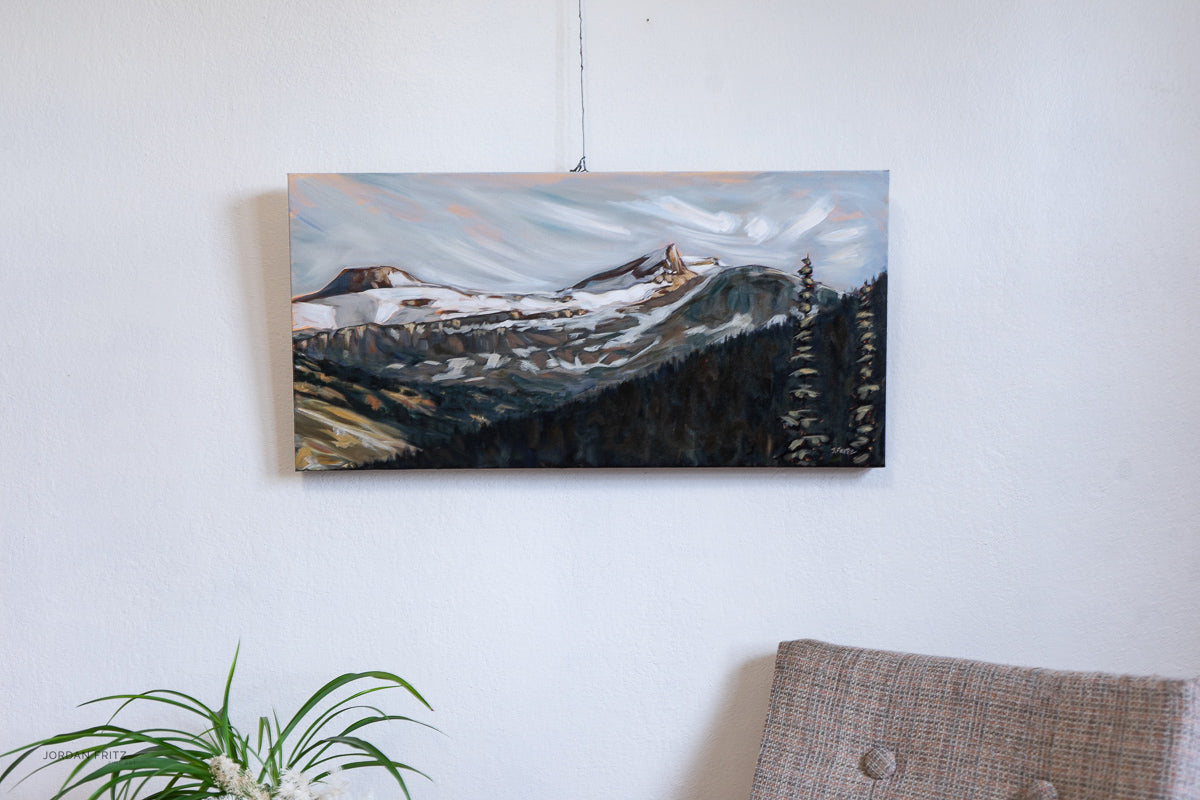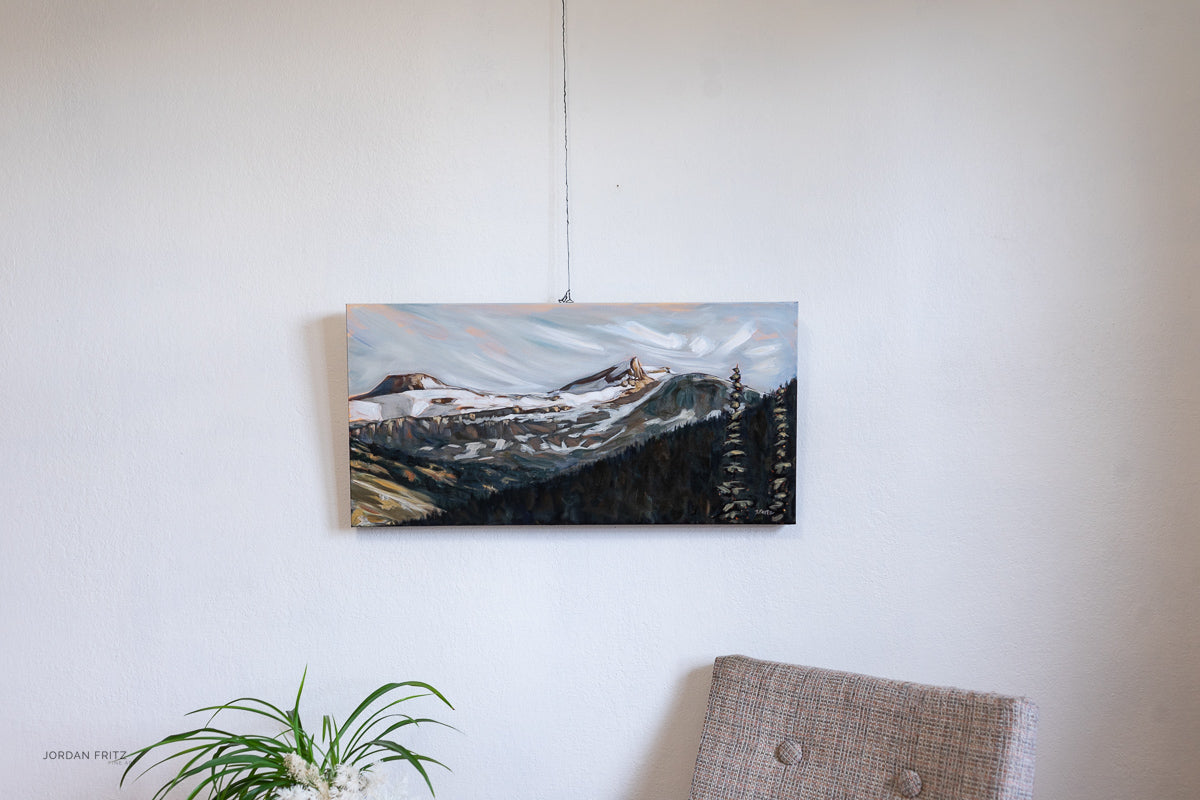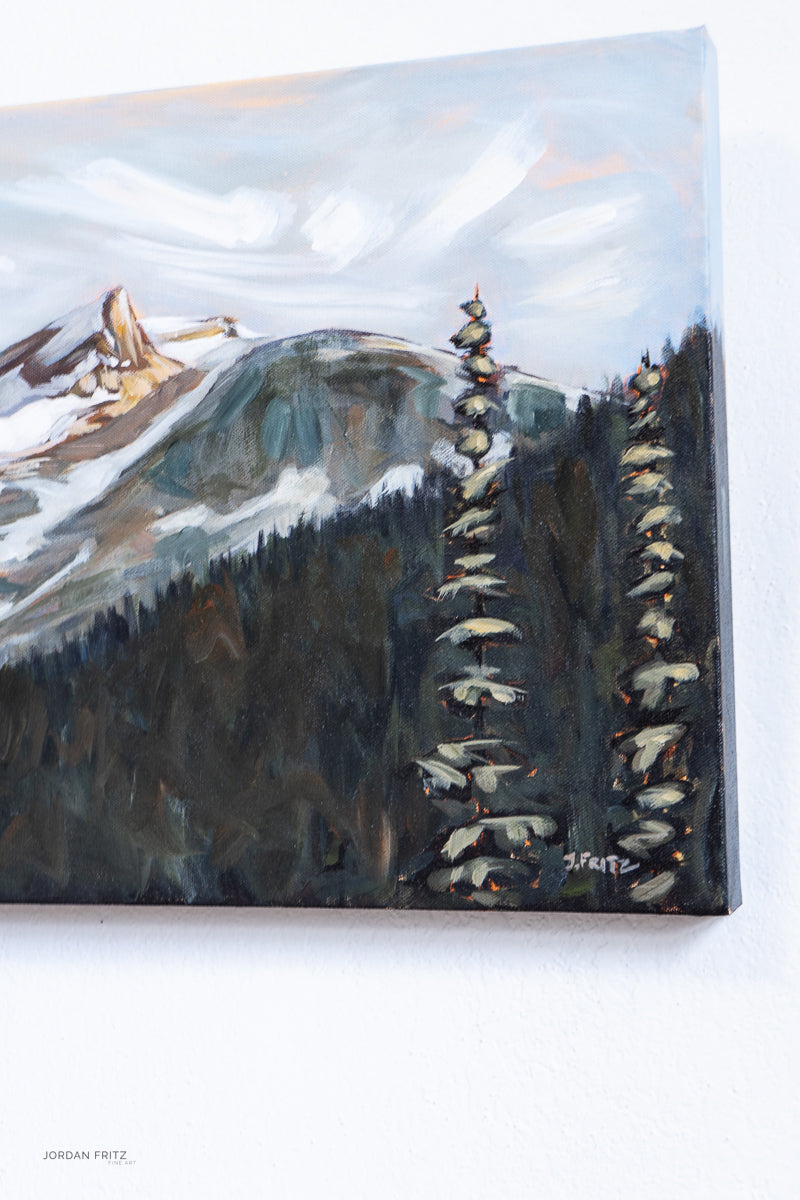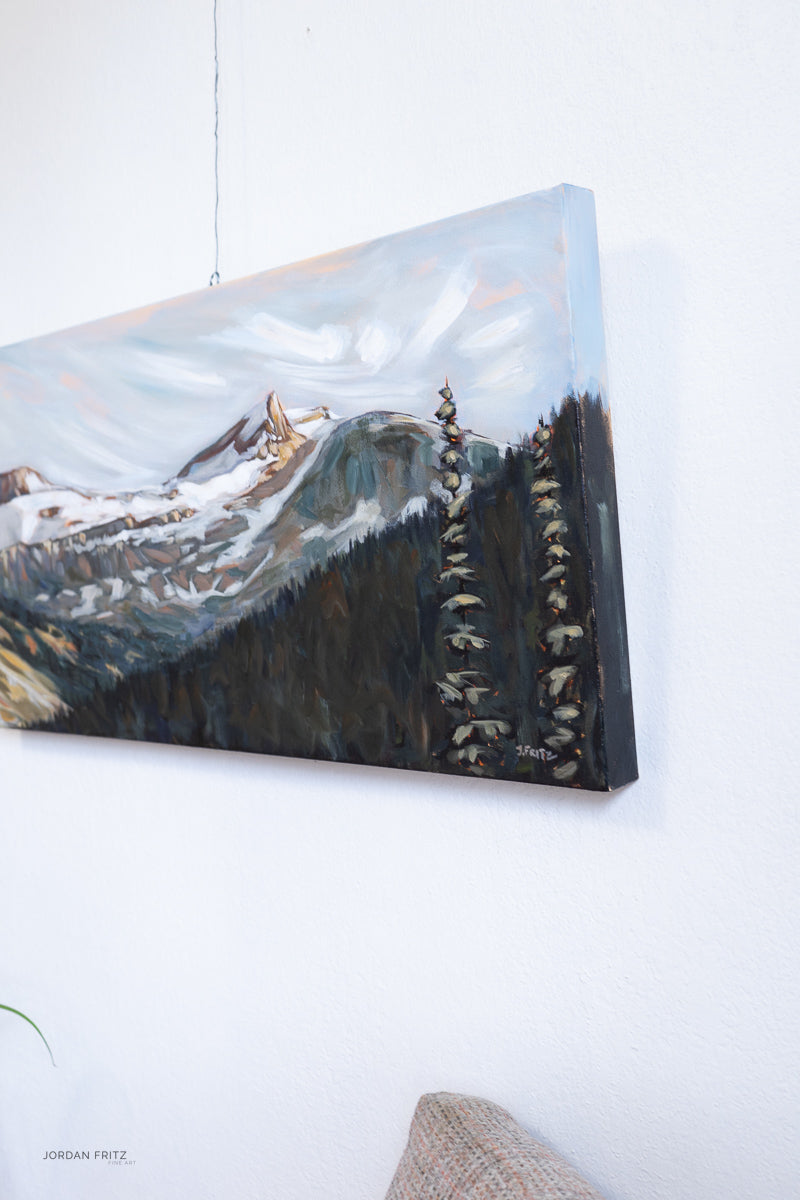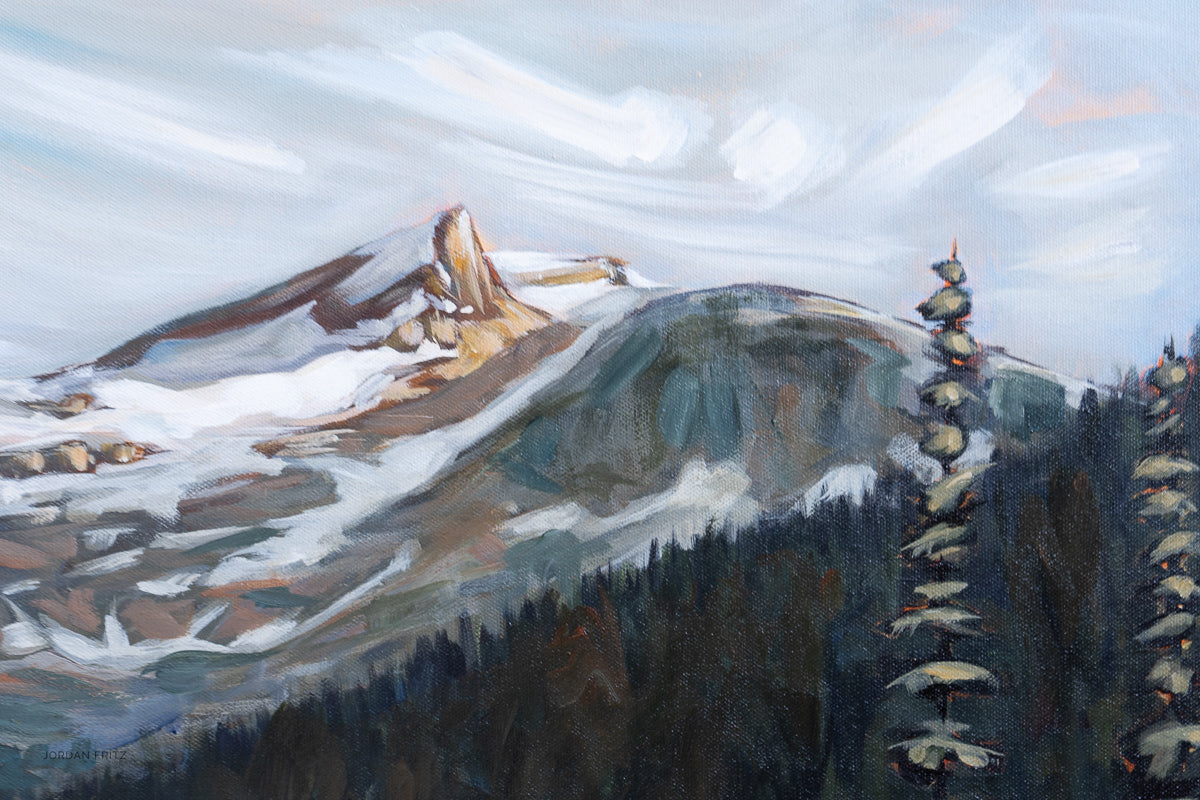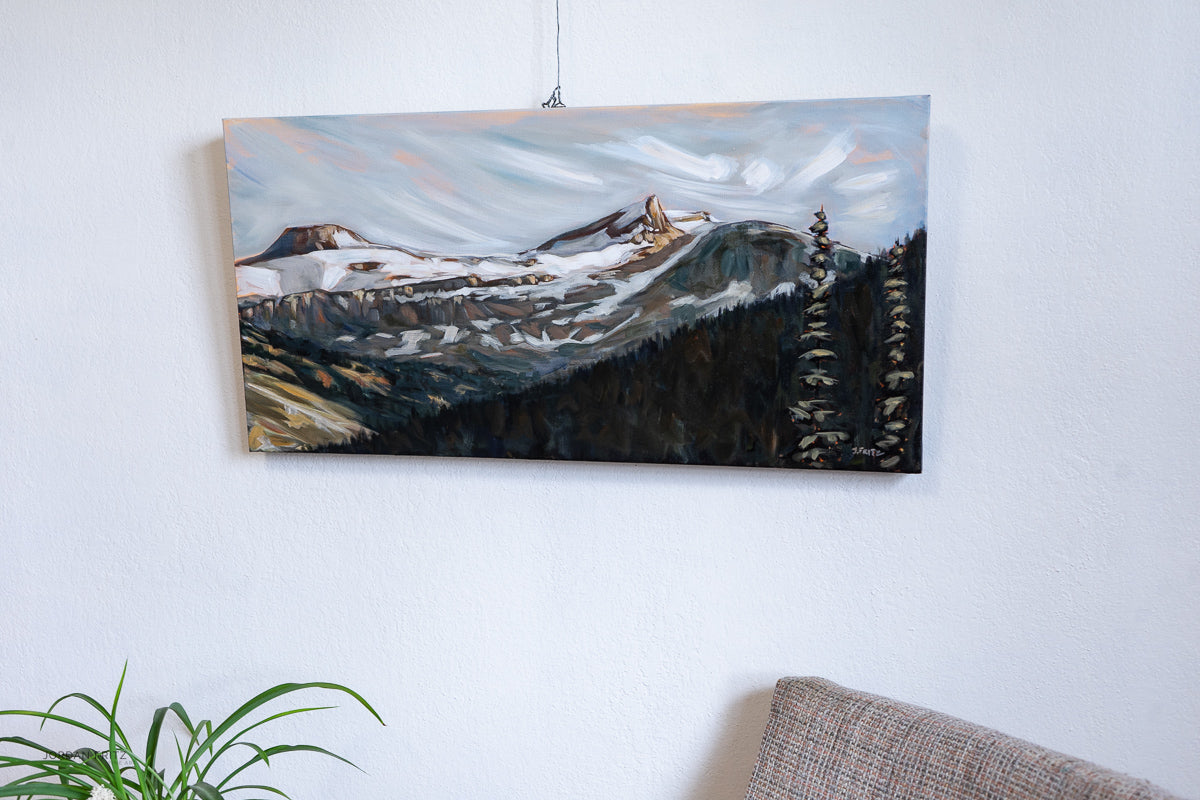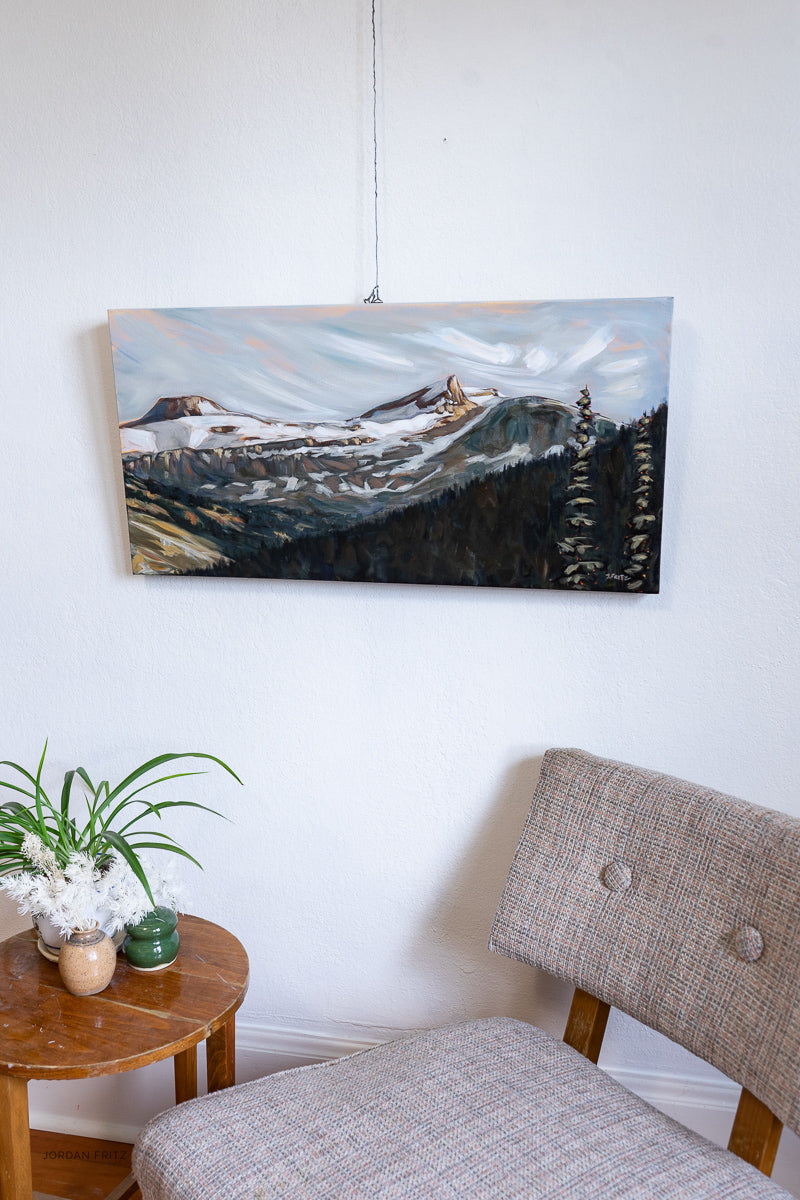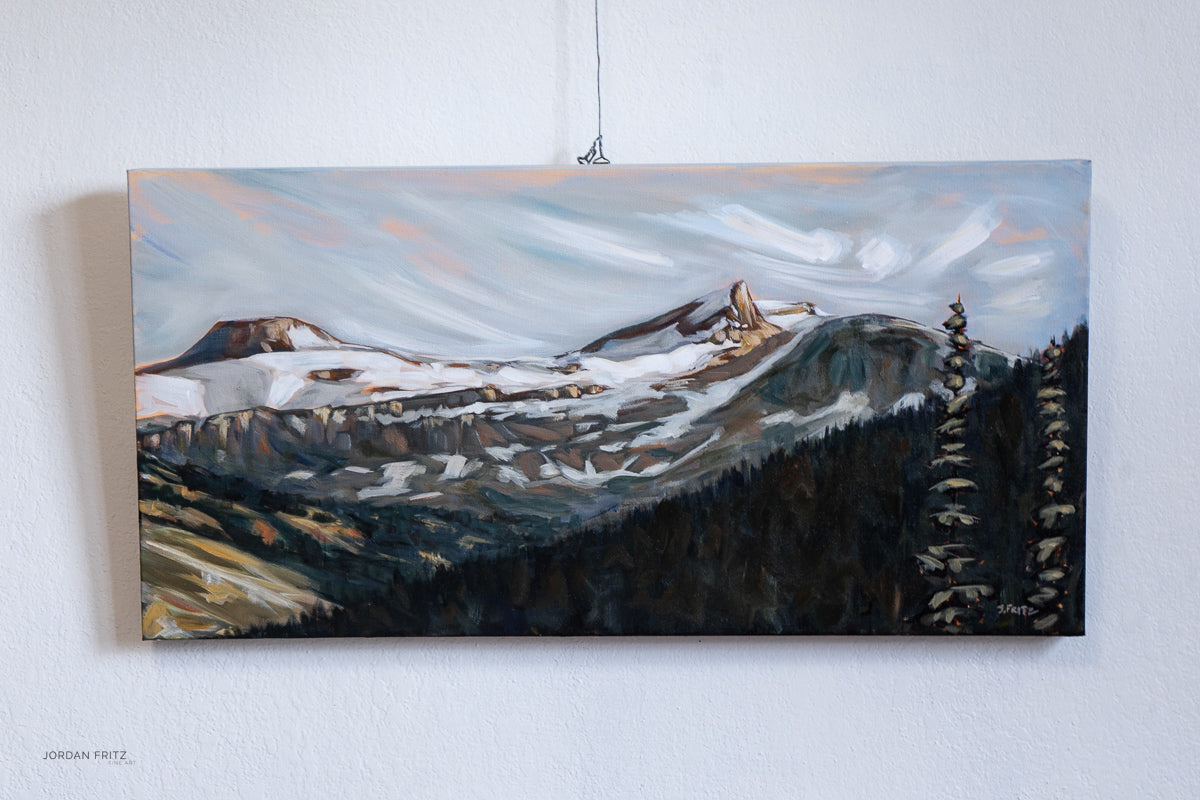 In the Distance: Saint Nicholas Peak | 15 x 30 | Original Acrylic Painting
As I drove into the late afternoon on the Icefields Parkway, I knew the sun would disappear soon. From left to right, I was trying to take it all in, the pure expanse of the mountain ranges and endless peaks leading off into the distance. To my left, I noticed a glacier with an adjacent, funny little peak, almost looking like the weight of its glacier would knock it over. Saint Nicholas Peak was its name, next to Wapta glacier. It was the perfect time, as the sun peaked through the mountains to the north, lighting up little bits of the glacier and rock faces of Saint Nicholas Peak. 
This is one of fifteen paintings in my new 'Perspective' collection, inspired by the Canadian Rocky Mountains between Banff and Jasper, Canada. Learn more about my inspiration for this series, and the stories around each piece here. 

*This piece does not come framed, however frames are available as an option for purchase, please allow an additional 5 days for me to build your custom frame*
About Original Paintings 
Original Acrylic Art is created with high-quality Professional Grade Acrylic Paint. The Original work is the first and only piece created by the artist and once the original is sold, only prints will be made available. If you have any questions about pricing, please feel free to get in touch here.
Prints & Reproductions
To accommodate all of my amazing collectors, I strive to make affordable options available for everyone. To achieve this, I make high-quality fine art prints right from my studio here in Victoria, British Columbia. I use heavy grade, cold press water colour paper with high quality Chromalife 100+ Year Canon inks. 
Prints are not yet available for this product, but you can View other Prints Here