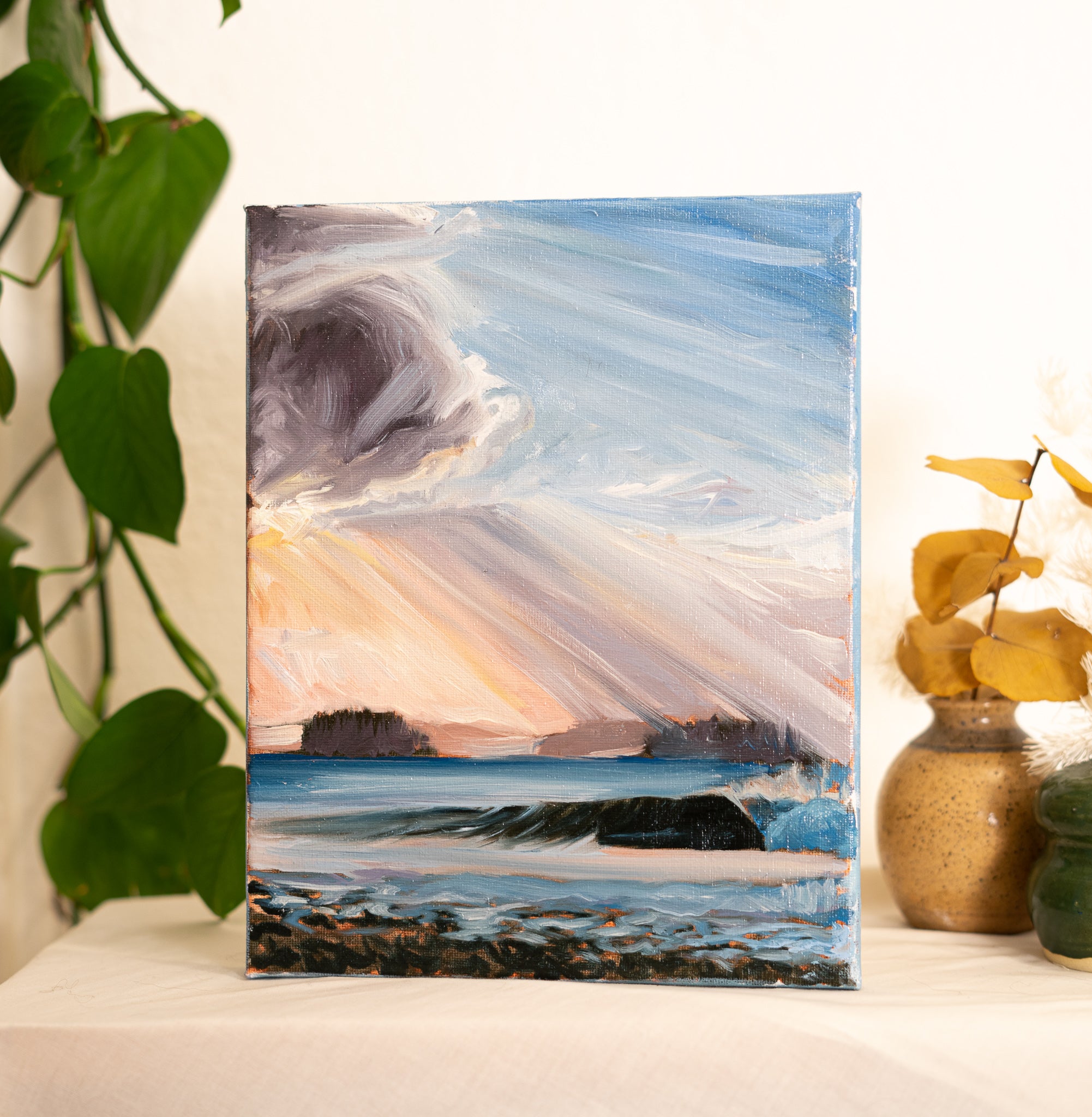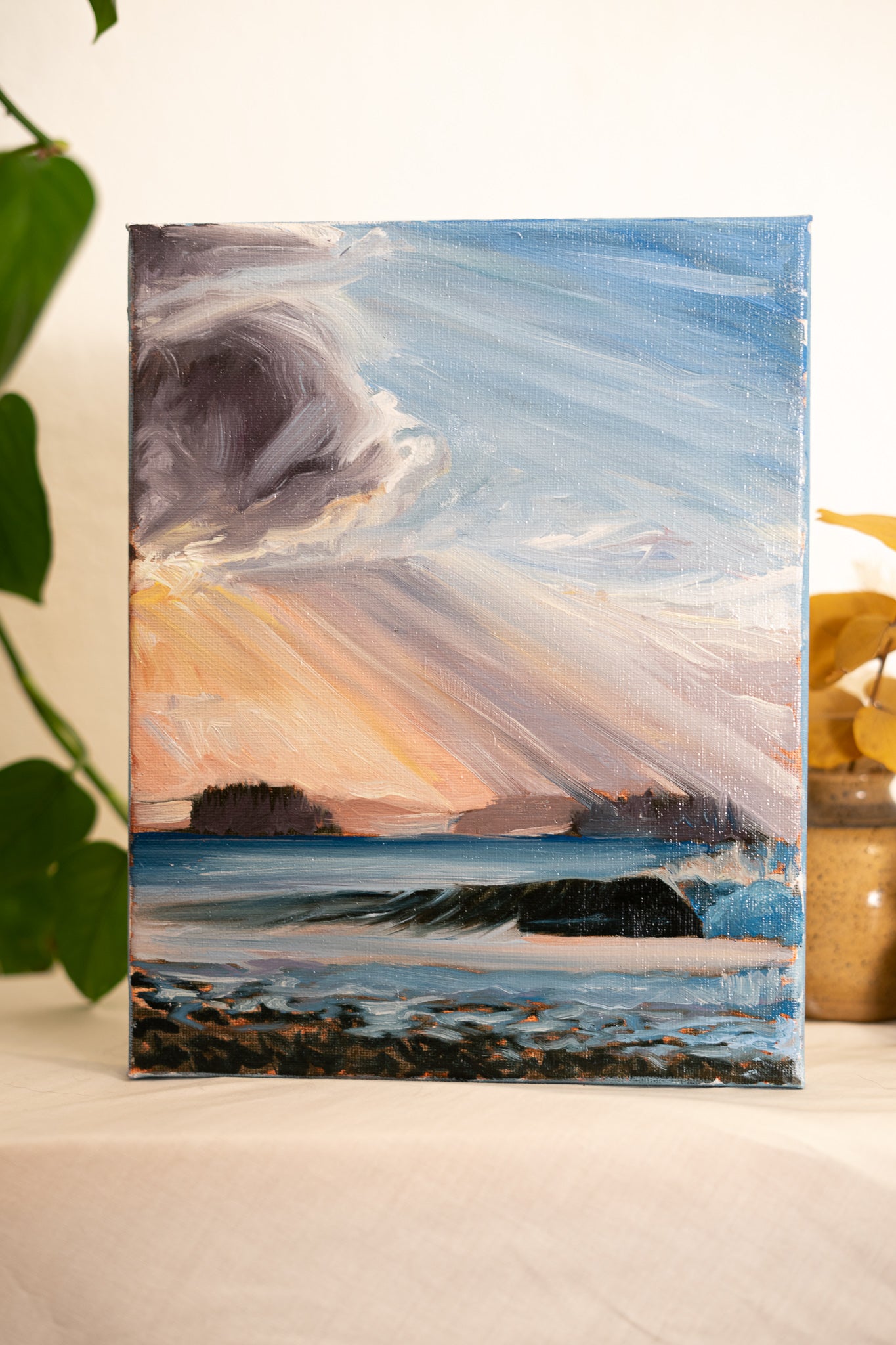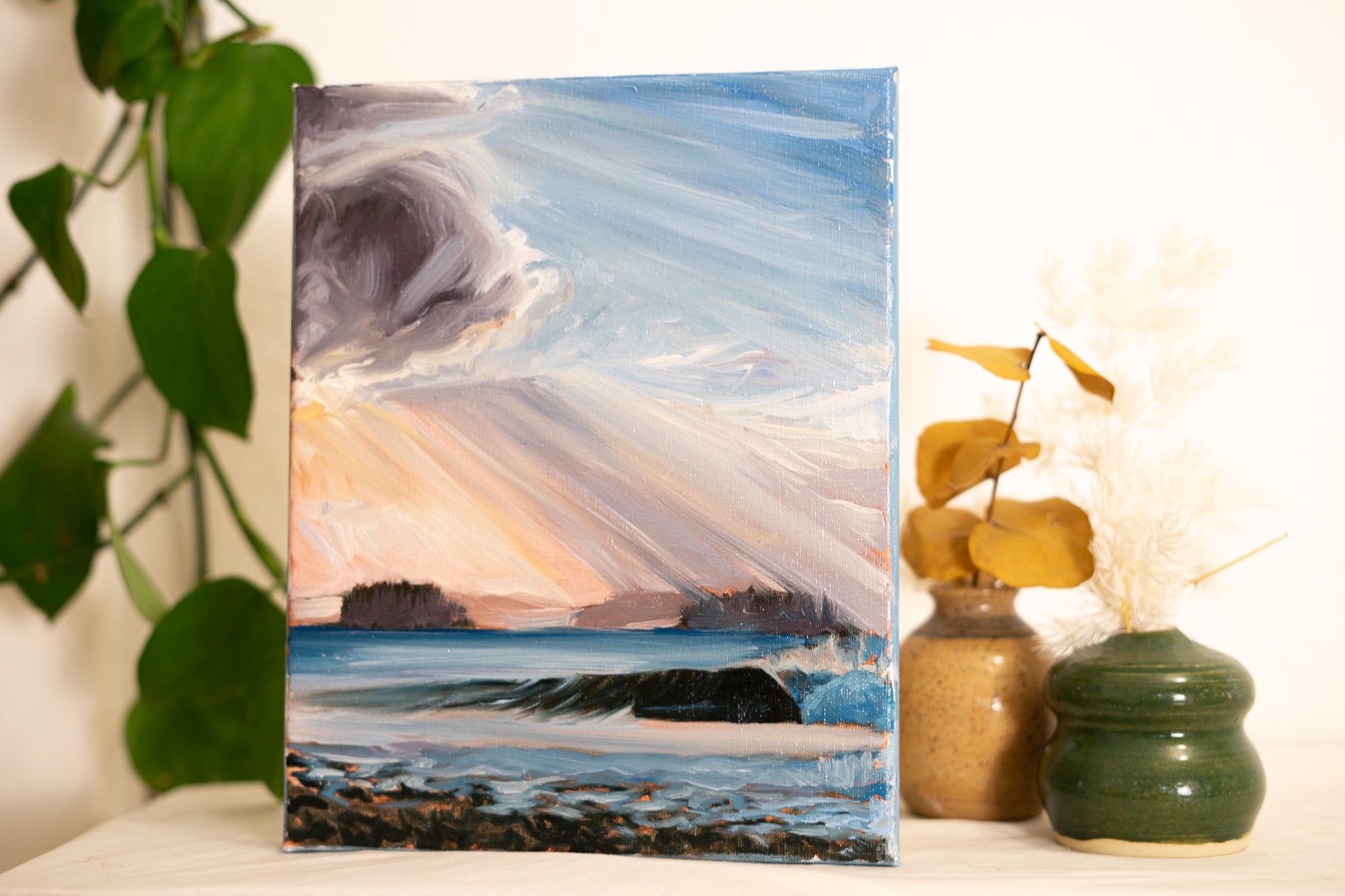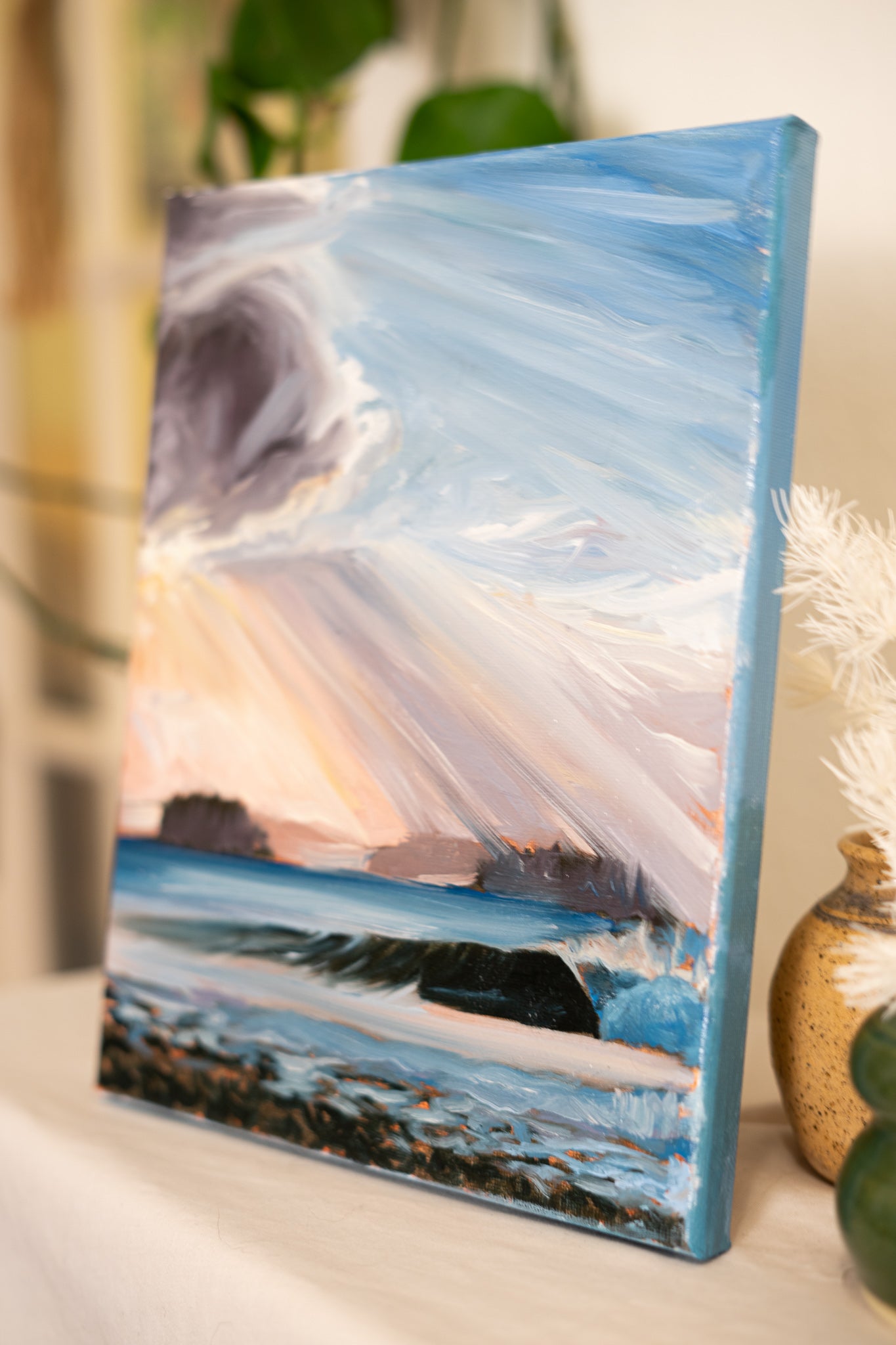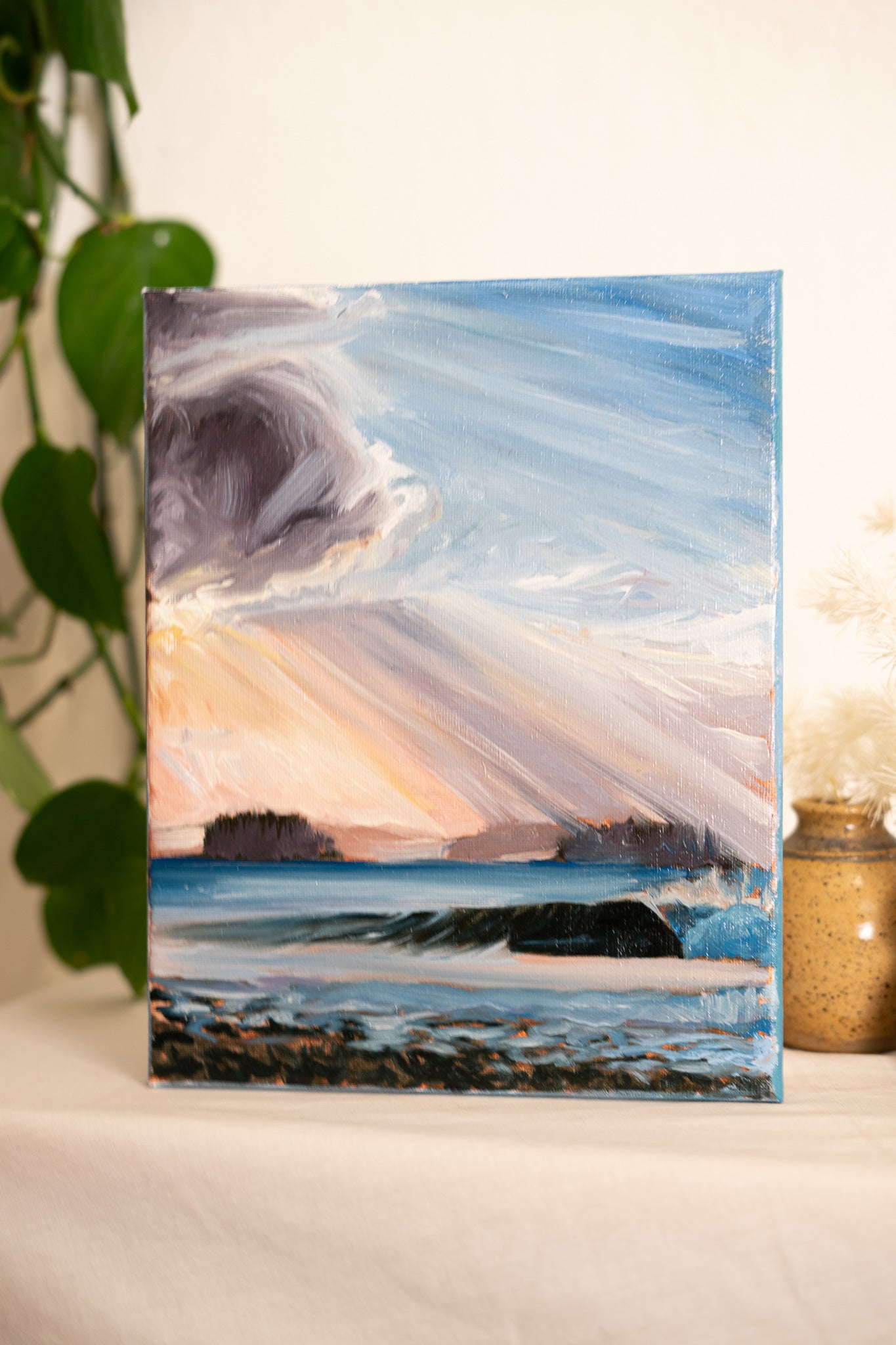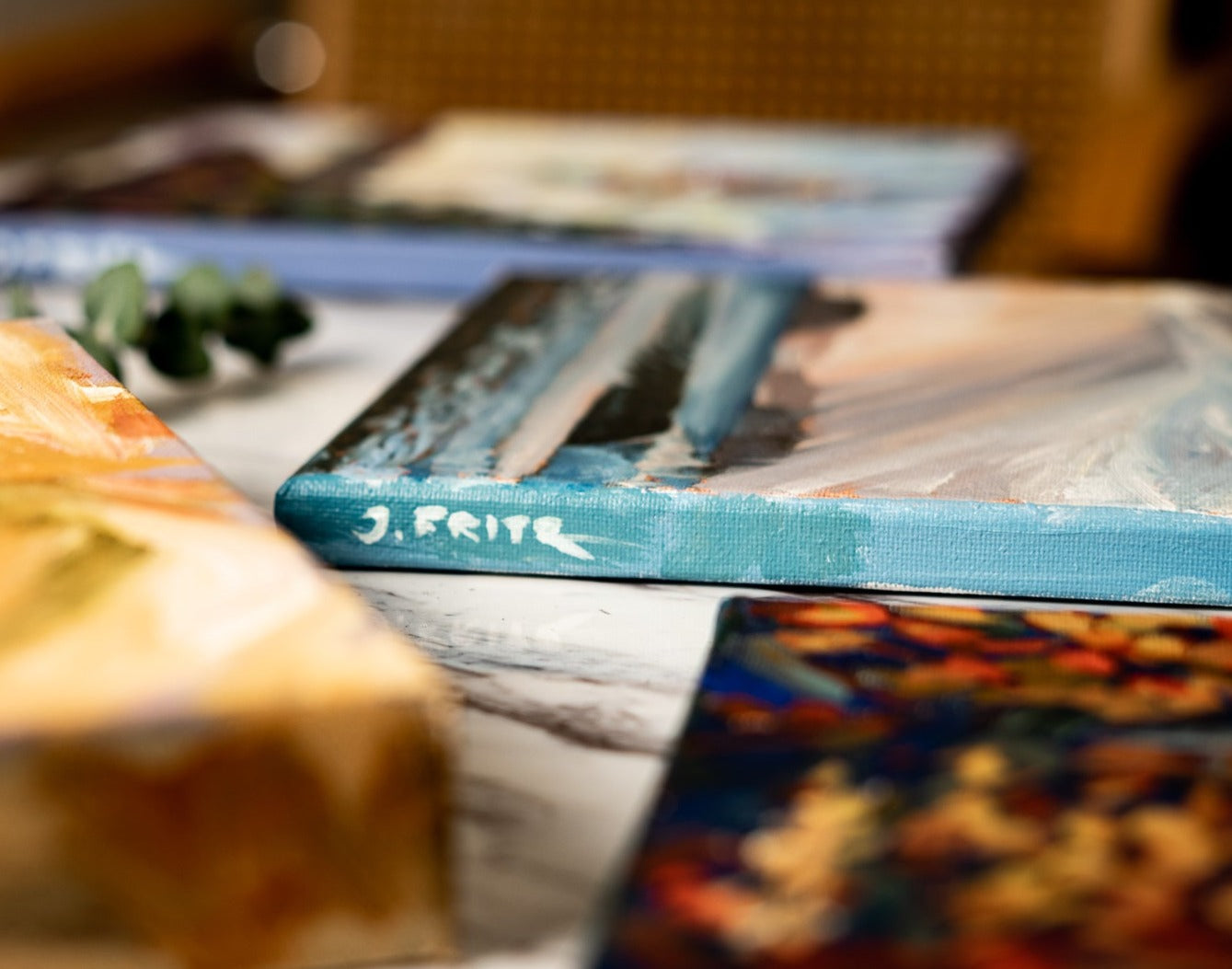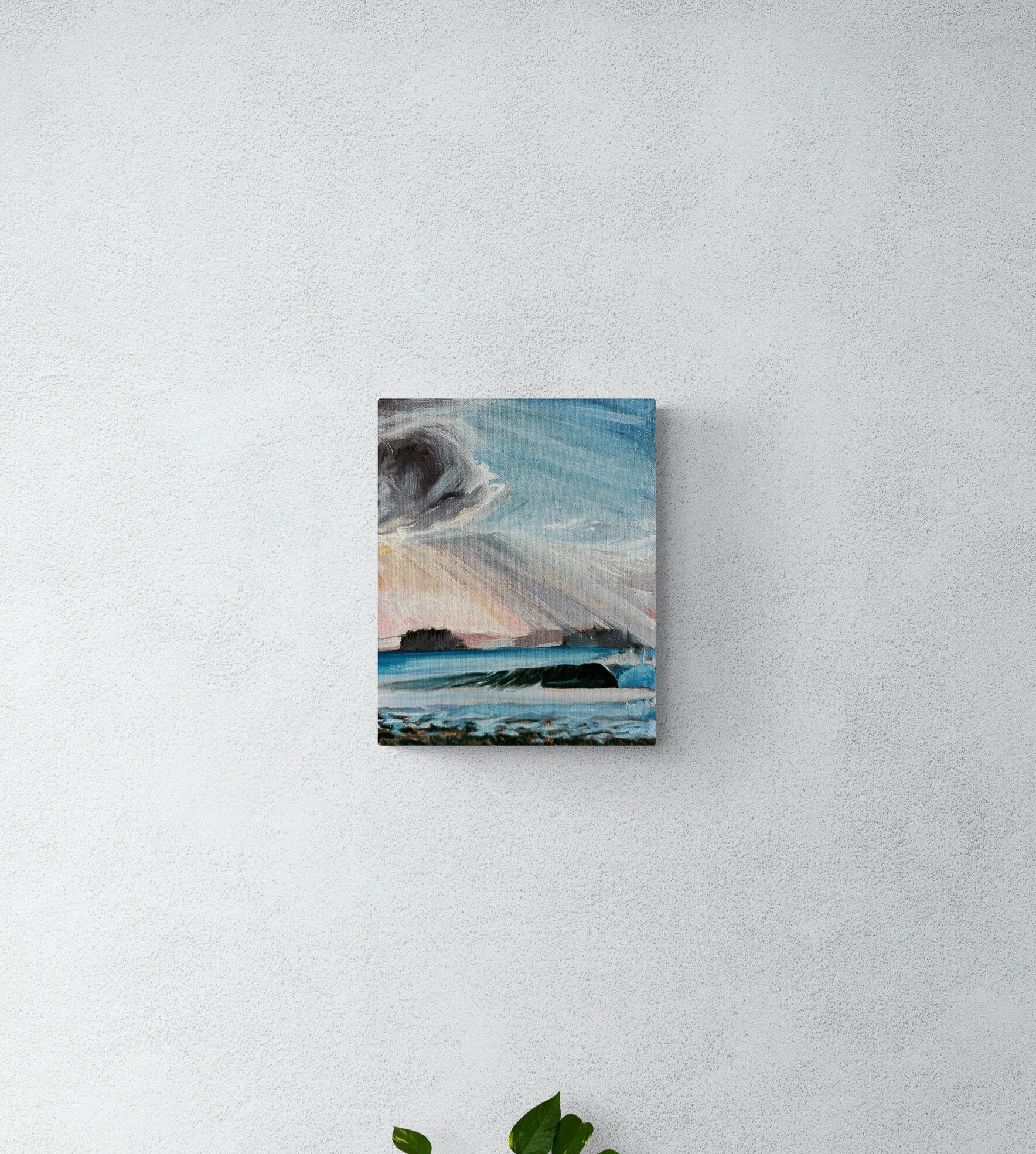 It Comes in Waves | 8 x 10 | Original Oil Painting
"When heavy seas, meet offshore winds and the sun pokes its face, the people of Vancouver Island celebrate."
This is one of 6 paintings in Jordan's new experimental series. Painted on 3/4 inch canvas, with Jordan's signature on the side of the painting. This piece was completed with artist grade oil paints. 
*This piece comes unframed, however custom natural wood frames can be purchased with the piece. Please request frame in the notes section at checkout or email info@jfritzart.com for inquiries.*
About Original Paintings 
Original Oil and Acrylic Paintings are created with high-quality Professional Grade Pigments. Each painting is also sealed with a varnish coat. The Original work is the first and only piece created by the artist and once the original is sold, only prints will be made available. If you have any questions about pricing, please feel free to get in touch here. Payment plans are also available.