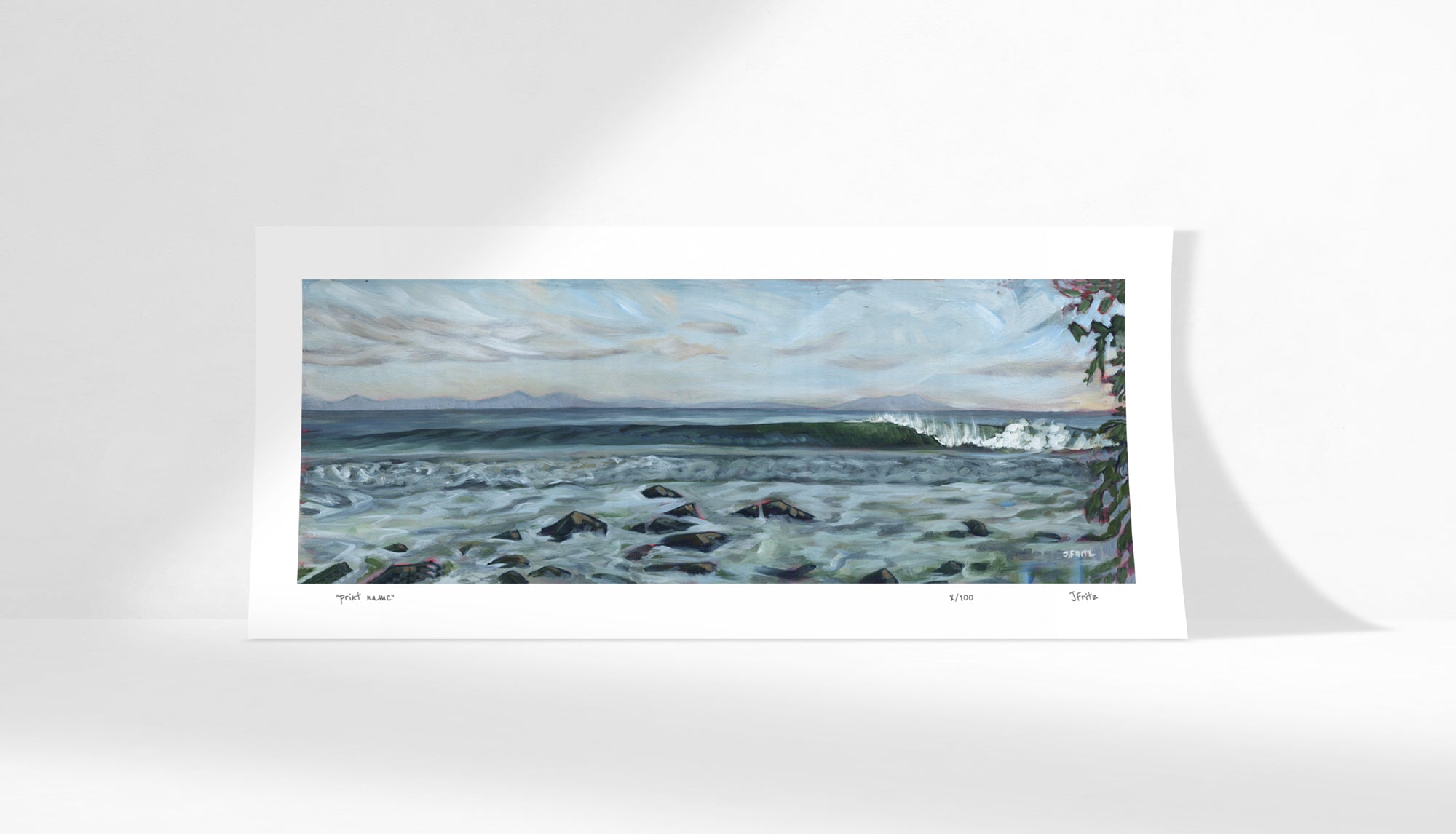 Letting Go | Fine Art Print
"The sun rose behind me, peaking over the trees, just lighting up the tip of a breaking wave ahead of me. Watching the energy of water emerge and let go onto the shoreline brought a stillness to my breath and a sense of calm into my body just before slipping into the cold blue waters of the Pacific Ocean. "

This print can be customized to different sizes, please reach out if you would like to inquire about a different size. 
Printed to Order: We appreciate your patience in creating these beautiful heavy cotton watercolour paper prints for you. Please allow 5 days for printing and processing prior to shipping. 

This is a limited edition print from my 'Release' collection inspired by Coastline of Vancouver Island, British Columbia, Canada.  Only 100 paper prints will be made. Please note, frames are not included with this print, unless chosen below. 
About Our Prints 
Our fine art paper prints are held to the highest quality standards so that it feels like you are right there in the eye of the original work.

Printed on heavy cotton Epson watercolour paper with chromalife 100+ year ink in my studio here in Victoria, BC.

Each piece in this edition is numbered (1-100) and signed at the base of the print.

Only 100 will be created in this fine art paper format.