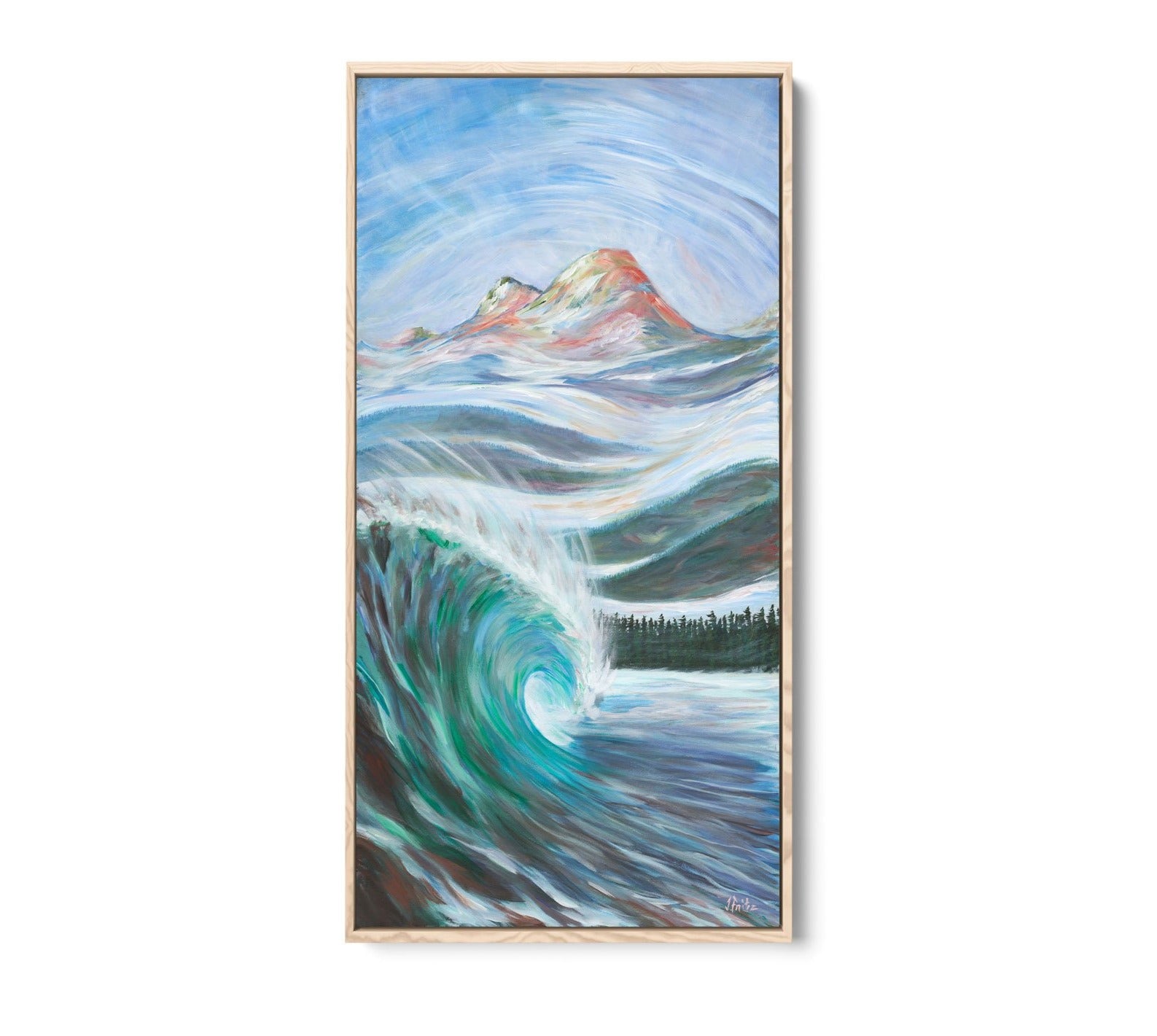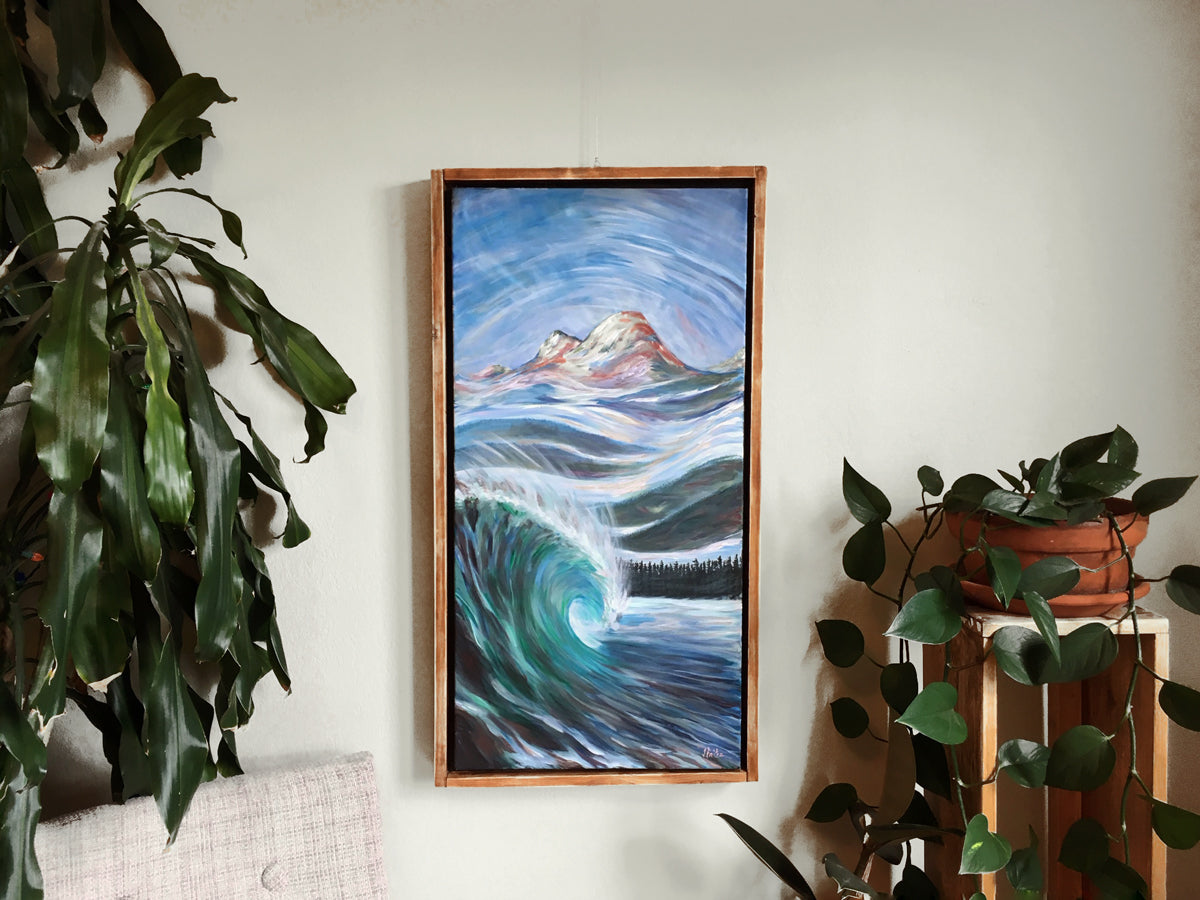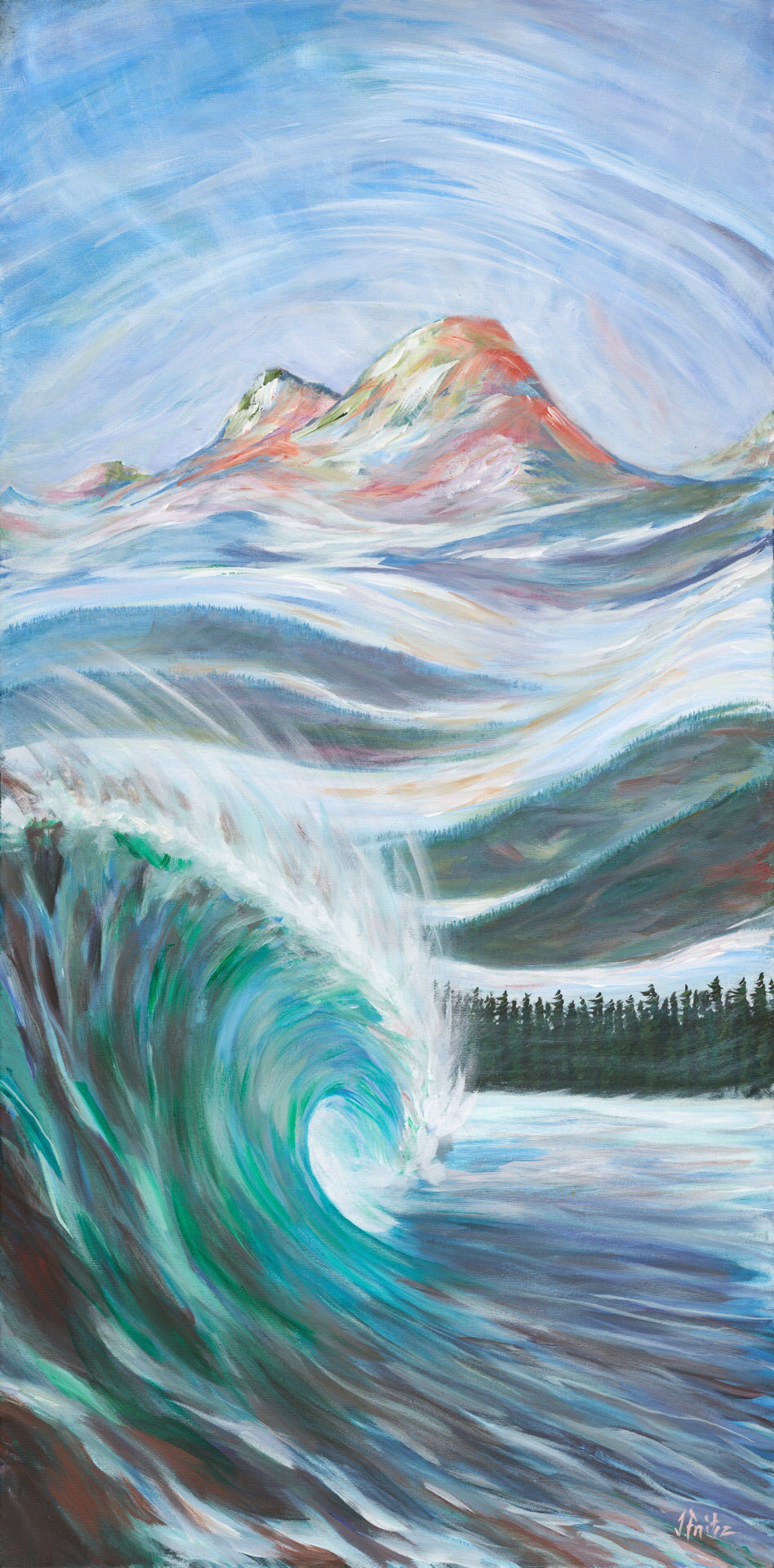 "Pacific Dreams" | 18" x 36 " | Original Acrylic Painting
"Pacific Dreams" was inspired by the cold, deep blue turquoise waters off the west coast of Vancouver Island, north of Tofino and just South of Nootka Sound.  It's where an otherwise chaotic, dangerous coastline becomes a rhythmic playground for those watermen and women who dare to enter the Pacific Oceans grips. Rustic Wooden float frame included with Painting. 
About Original Paintings 
Original Acrylic Art is created with high quality Professional Grade Acrylic Paint. The Original work is the first and only piece created by the artist and once the original is sold, only prints will be made available. If you have any questions about pricing, please feel free to get in touch here.
Prints & Reproductions
To accommodate all of my amazing clients, I strive to make affordable options available for everyone. To achieve this, I have partnered with a local printer here in Victoria BC to create prints of my original works.