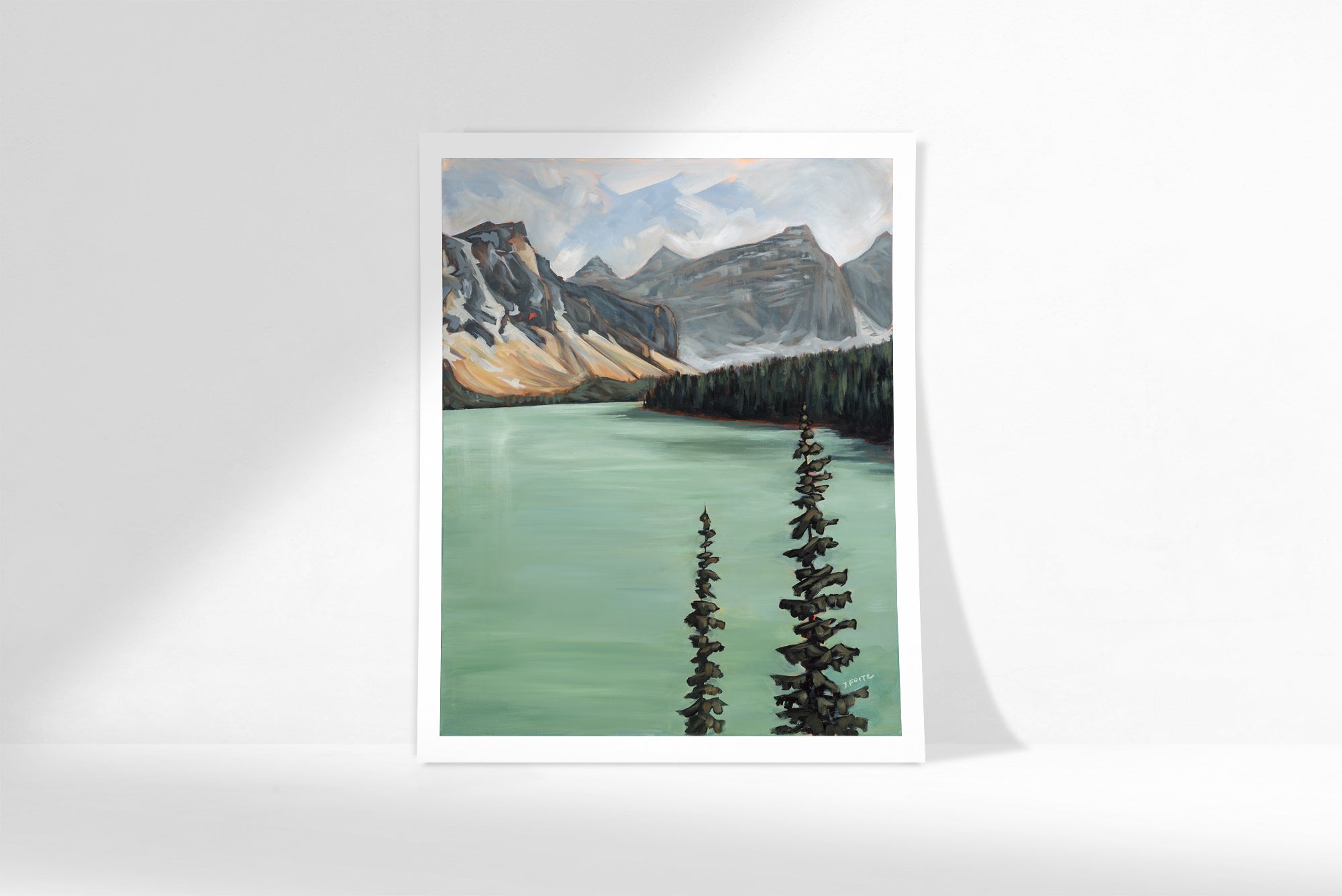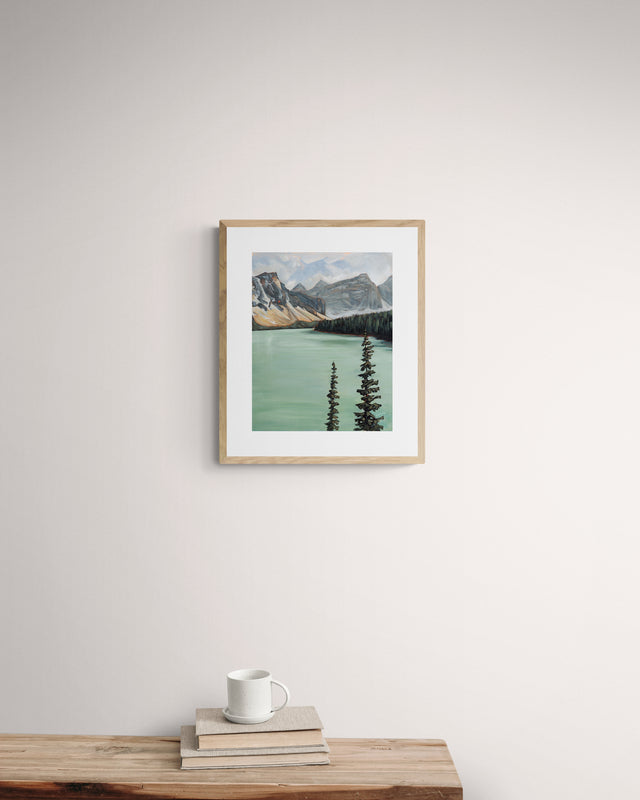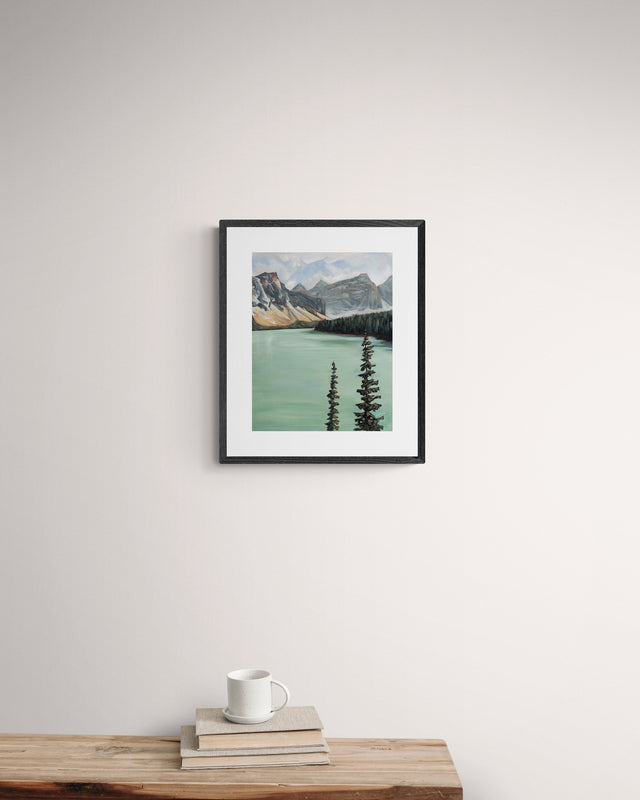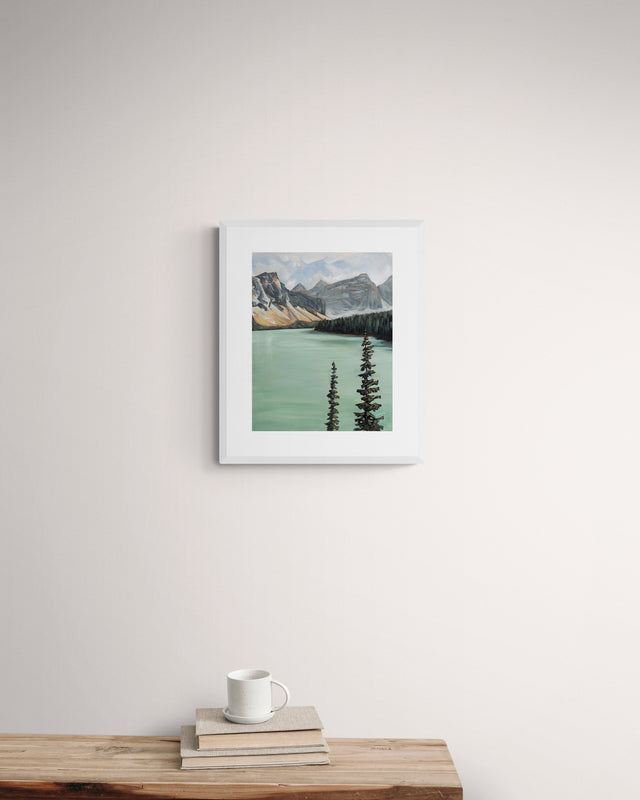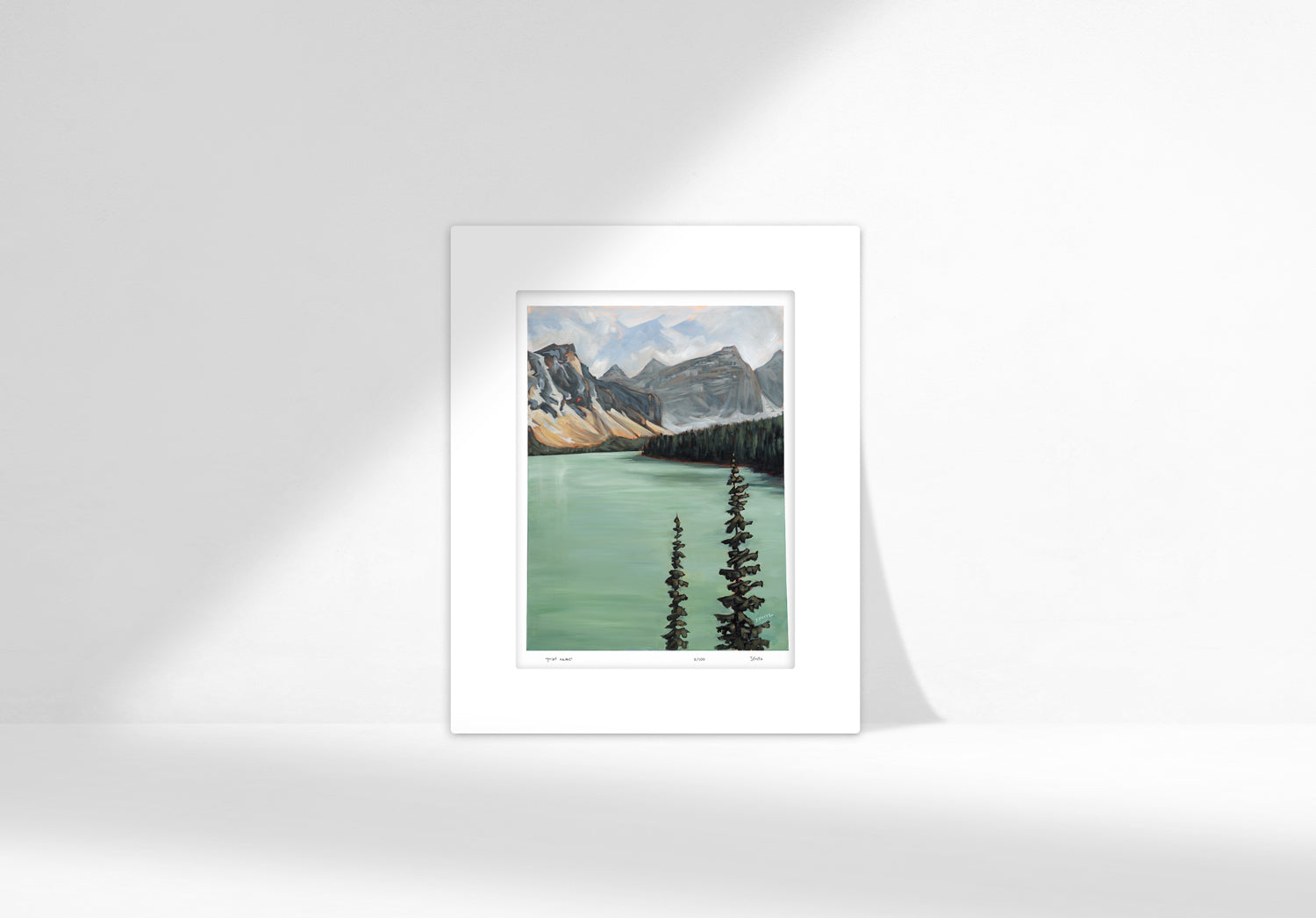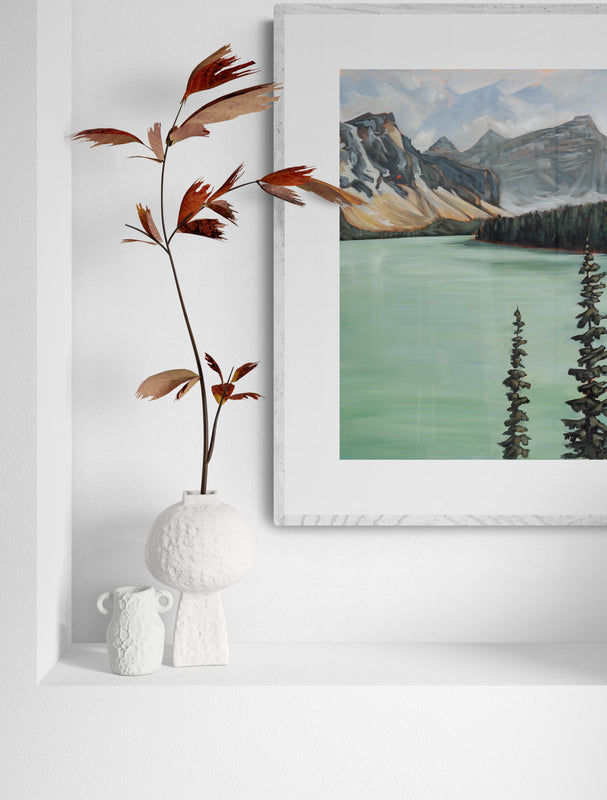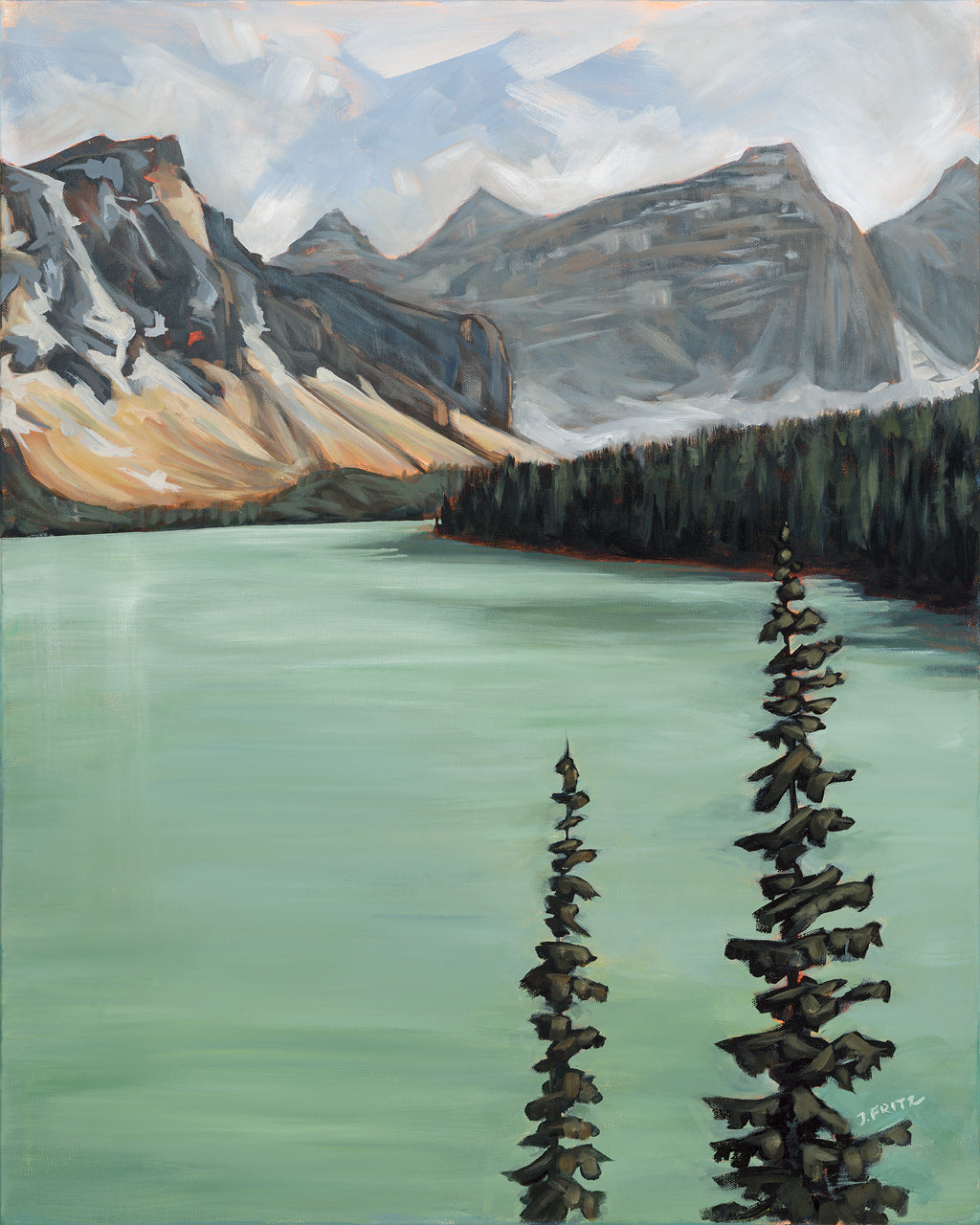 Possibility: Moraine Lake | Fine Art Print
"It was late afternoon and my first visit to Moraine Lake in Banff, Alberta. The colour of the water was unbelievable, and the way the shadows of the forest blended into the water so seamlessly, leading your eyes into the background where little specs of the mountains lit up so perfectly was a sight for sore eyes. A scene that washes a tide of calm over me, and I hope it does for you too."
Printed to Order: We appreciate your patience in creating these beautiful heavy cotton watercolour paper prints for you. Please allow 5 days for printing and processing prior to shipping. 

This is a limited edition print from my 'Perspective' collection inspired by the Canadian Rocky Mountains.  Only 100 paper prints will be made. Please note, frames are not included with this print, unless chosen below. 
About Our Prints 
Our fine art paper prints are held to the highest quality standards so that it feels like you are right there in the eye of the original work.

Printed on heavy cotton Epson watercolour paper with chromalife 100+ year ink in my studio here in Victoria, BC.

Each piece in this edition is numbered (1-100) and signed at the base of the print.

Only 100 will be created in this fine art paper format.