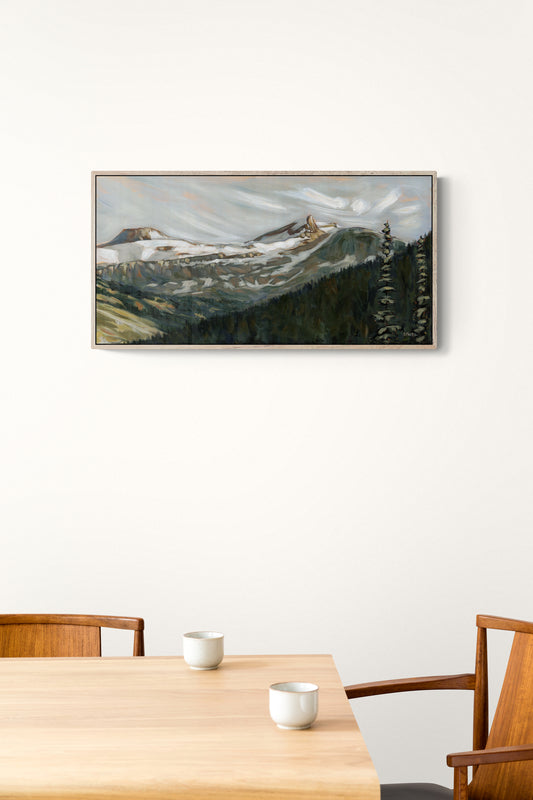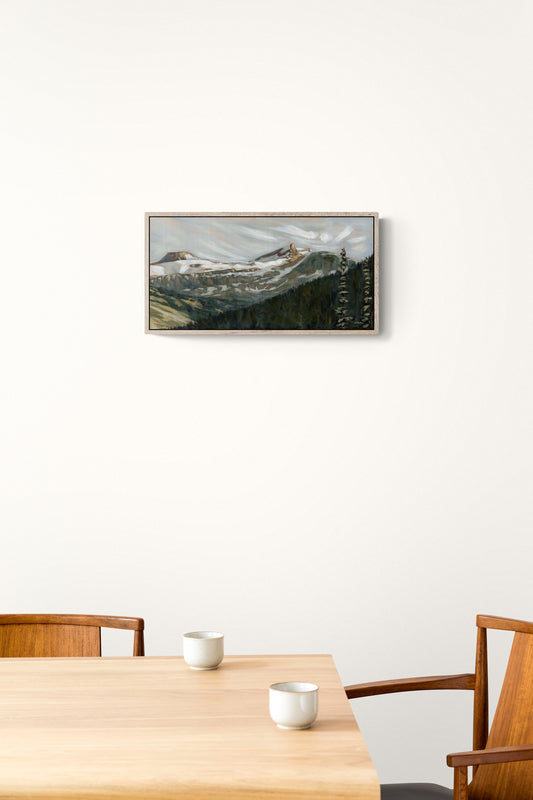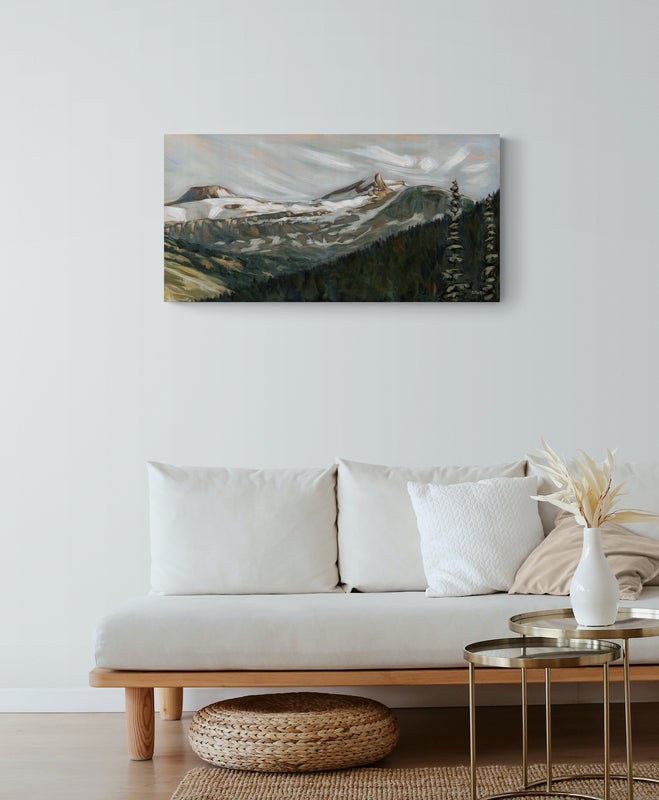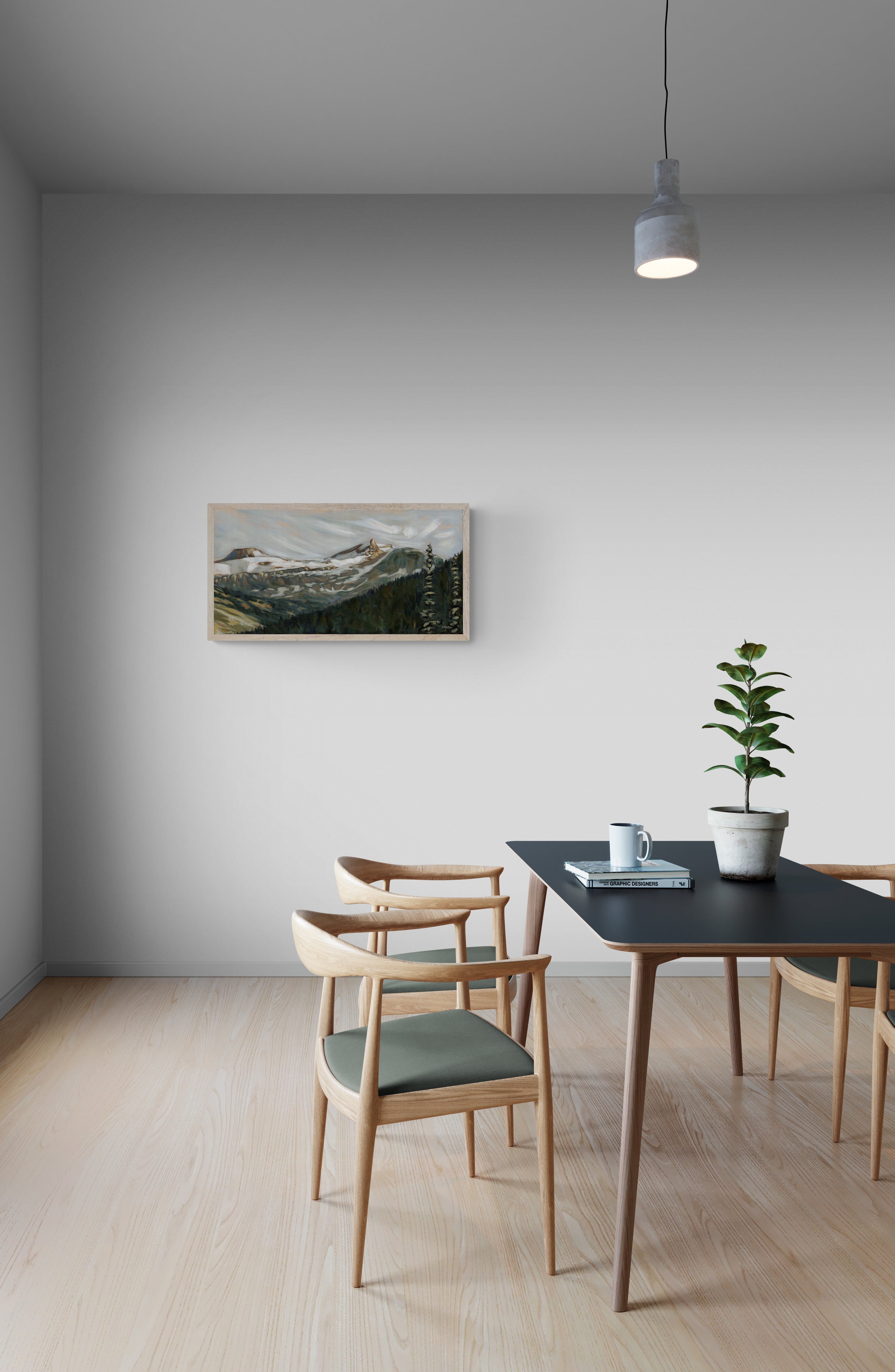 In the Distance: Saint Nicholas Peak | Canvas Print
 "As I drove into the late afternoon on the Icefields Parkway, I knew the sun would disappear soon. From left to right, I was trying to take it all in, the pure expanse of the mountain ranges and endless peaks leading off into the distance. To my left, I noticed a glacier with an adjacent, funny little peak, almost looking like the weight of its glacier would knock it over. Saint Nicholas Peak was its name, next to Wapta glacier. It was the perfect time, as the sun peaked through the mountains to the north, lighting up little bits of the glacier and rock faces of Saint Nicholas Peak."
Canvas Prints do not come framed, however, if you would like one of Jordan's custom canvas wooden float frames, please email info@jfritzart.com, and we will be happy to help you choose the perfect frame. 
Printed to Order: We appreciate your patience in creating these beautiful canvas prints for you. Please allow 7 business days for printing and 7-10 days for shipping. If you need your canvas sooner, please contact the studio email info@jfritzart.com.
About Our Canvas Prints 

Canvas prints come stretched and mounted with a protective clear coat applied to the surface. They can be hung directly from the print or a canvas frame can be added and used to hang the print.
Canvas prints are not limited edition prints and therefore are not numbered in a limited edition run.