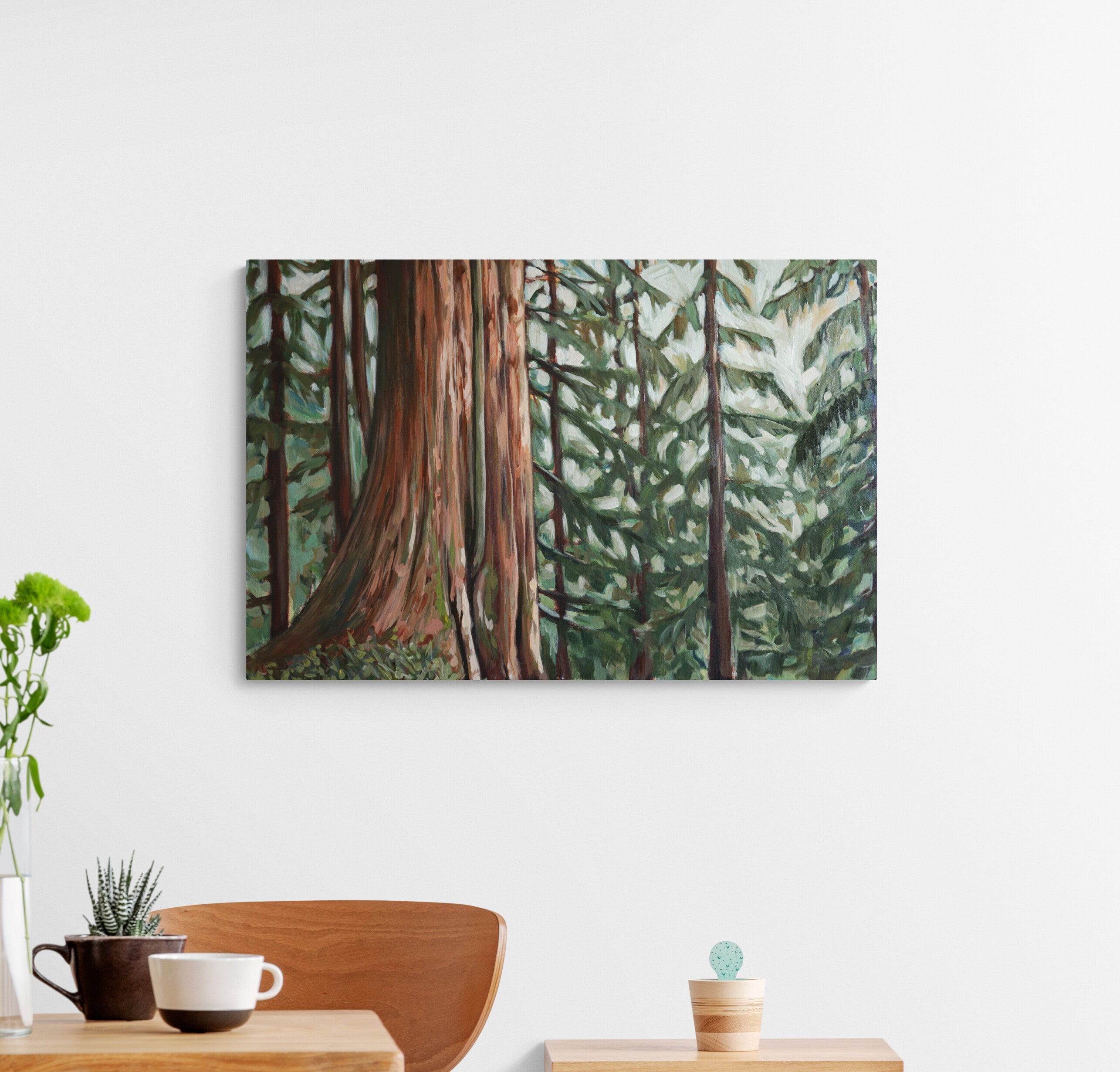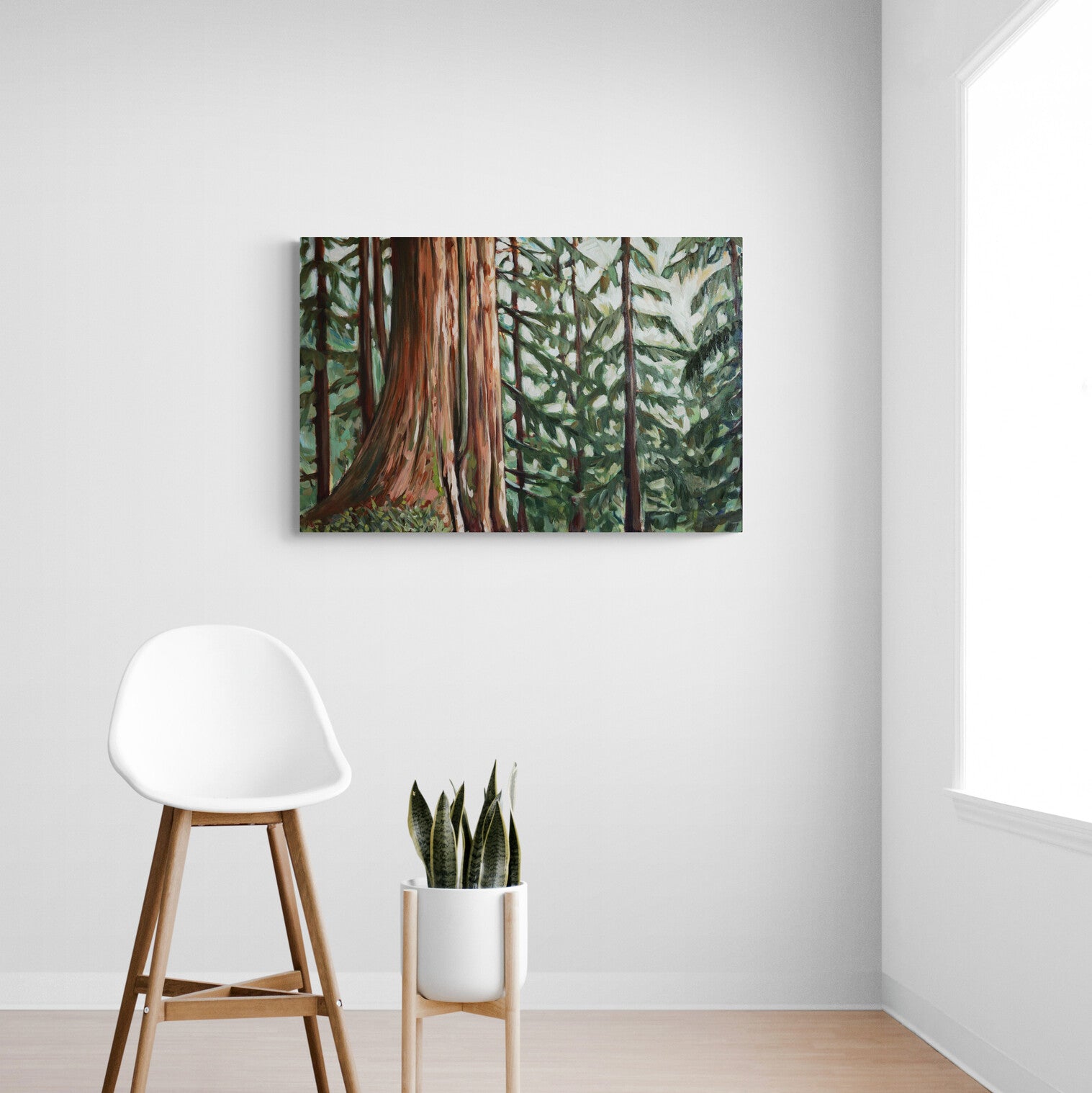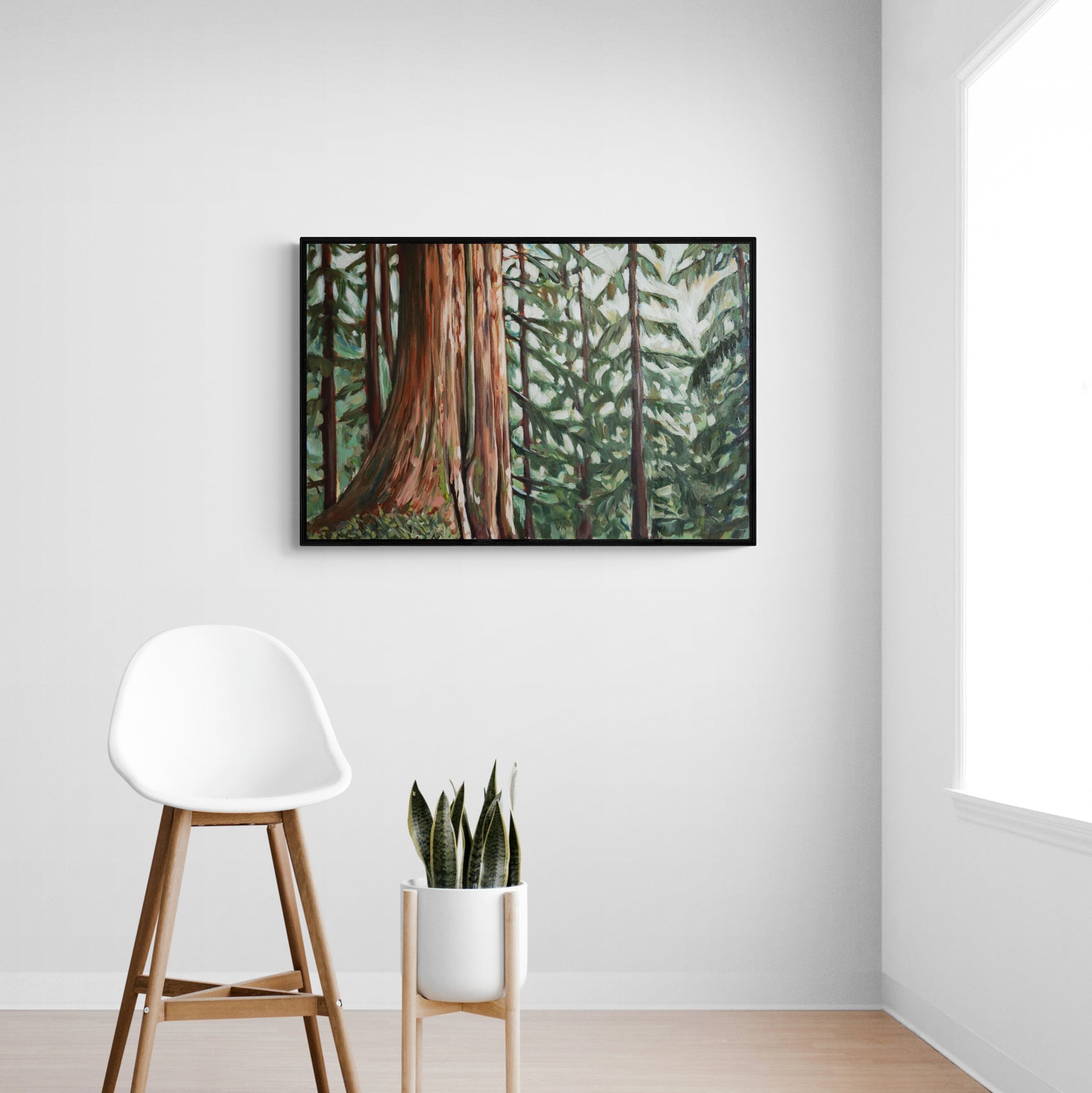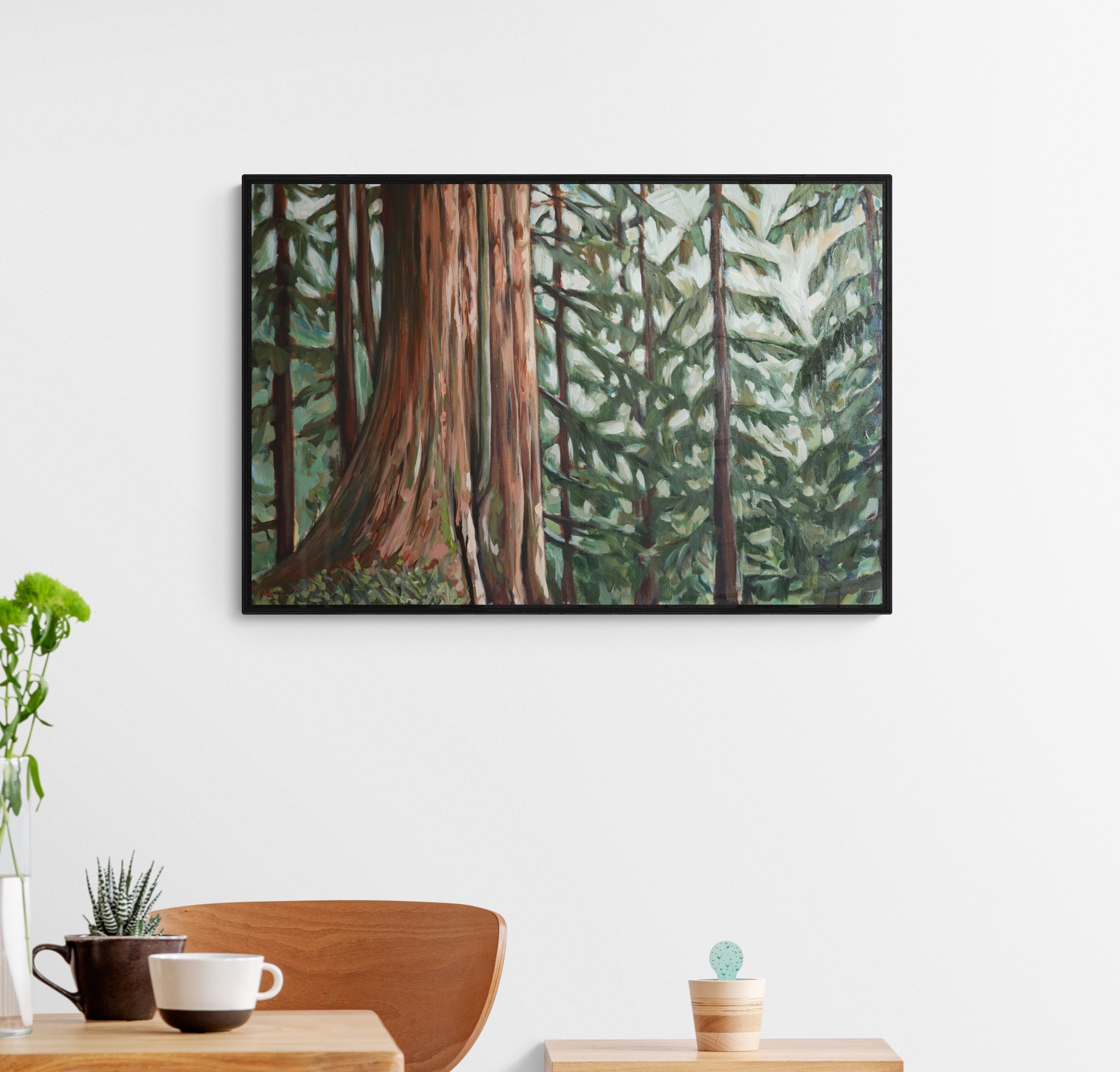 Sitting with Eden | Canvas Print
"Outside of Port Renfrew, British Columbia lie some of the most magical temperate rainforests on Vancouver Island. In 2021 I ventured into the heart of the rainforest, in support of the protests around Fairy Creek. My art was my voice, as I sat amongst the most magical, towering trees I had ever seen. I sat with this specific Red Cedar for 2 days, painting on location, studying and observing. A very special moment was captured here, and represents the spiritual value of these natural places."
Canvas Prints do not come framed, however, if you would like one of Jordan's custom canvas wooden float frames, please email info@jfritzart.com, and we will be happy to help you choose the perfect frame and add it to your order.  
Printed to Order: We appreciate your patience in creating these beautiful canvas prints. Please allow 7 business days for printing and 7-10 days for shipping. If you are in a pinch and need your canvas sooner, please email info@jfritzart.com.
About Our Canvas Prints 

Canvas prints come stretched and mounted with a protective clear coat applied to the surface. They can be hung directly from the print or a canvas frame can be added and used to hang the print. Canvas Prints come hand embellished, meaning that hand painted marks are added to the canvas including the artist signature.
 If you would like a custom wooden frame added to your order, please email info@jfritzart.com, and we will work with you to create the perfect frame to add to your order. 
Canvas prints are not limited edition prints and therefore are not numbered in a limited edition run.