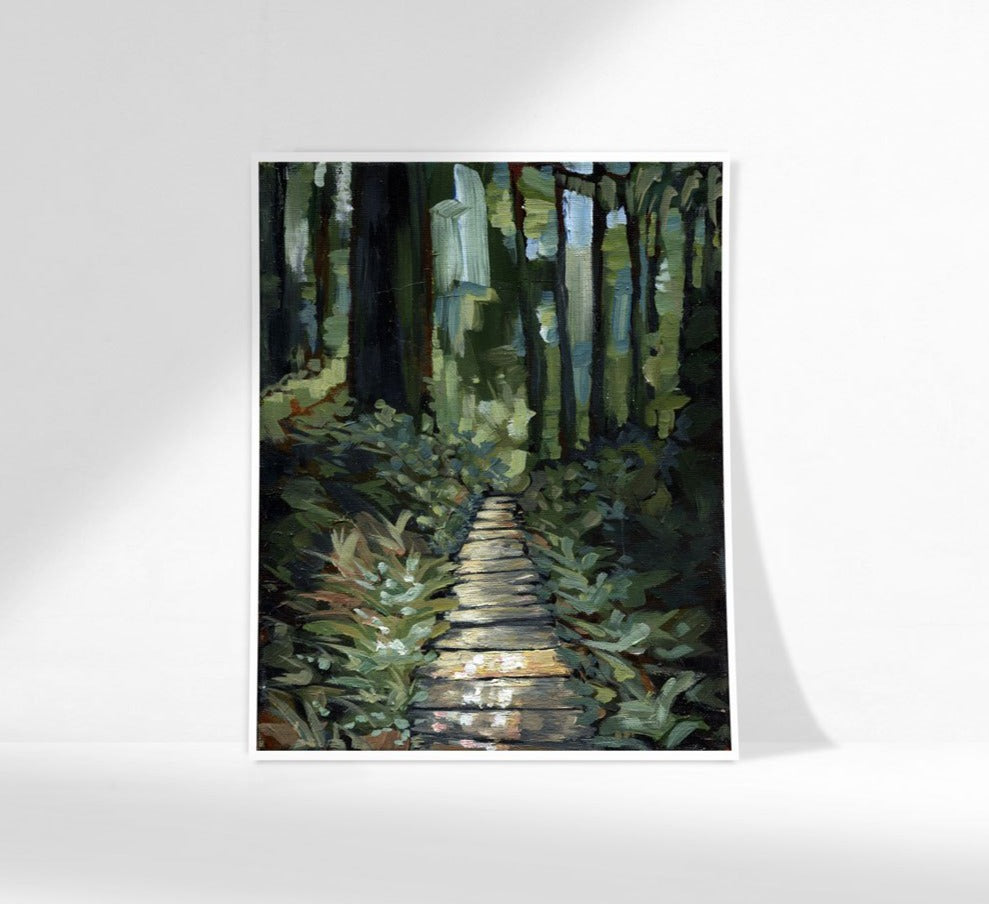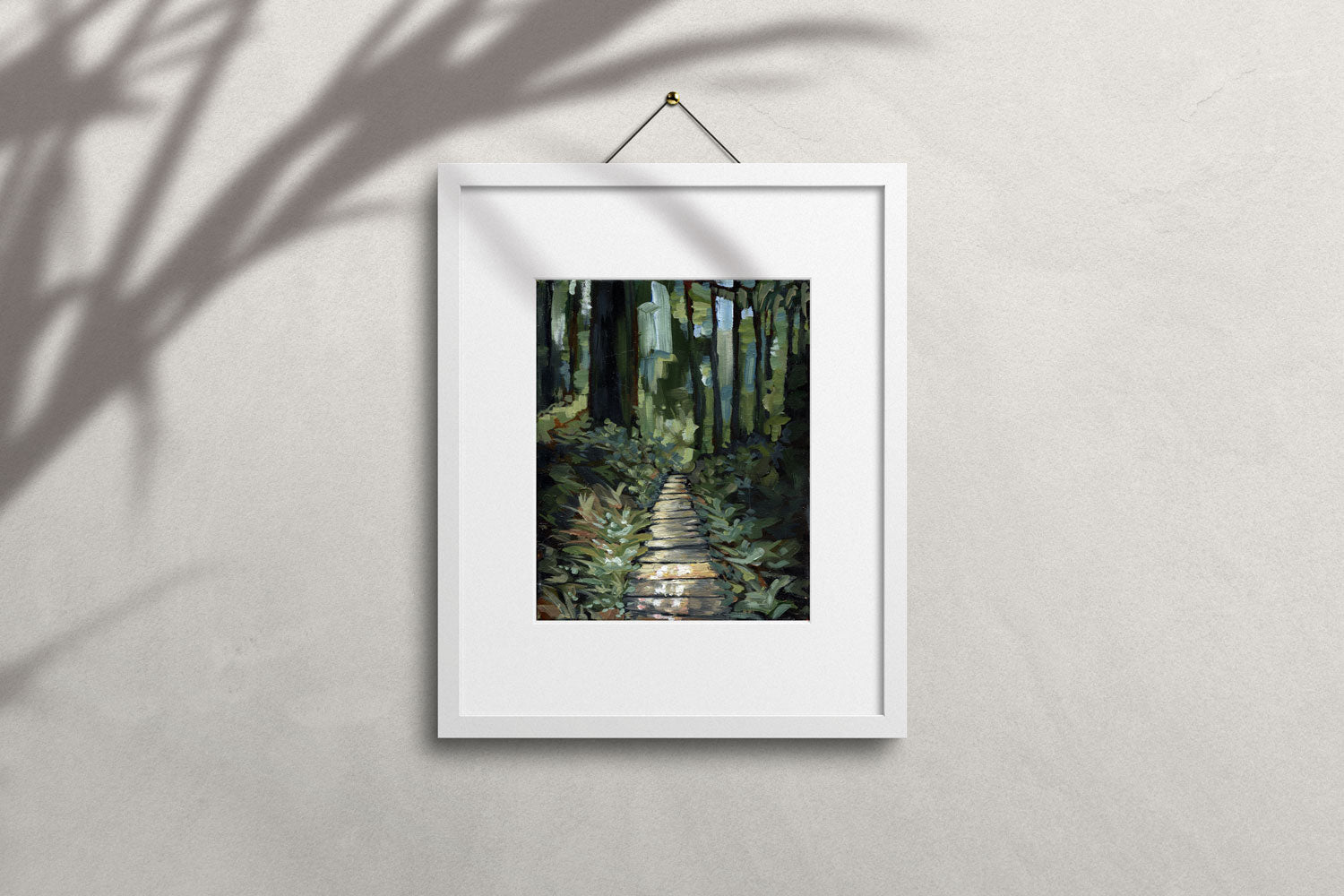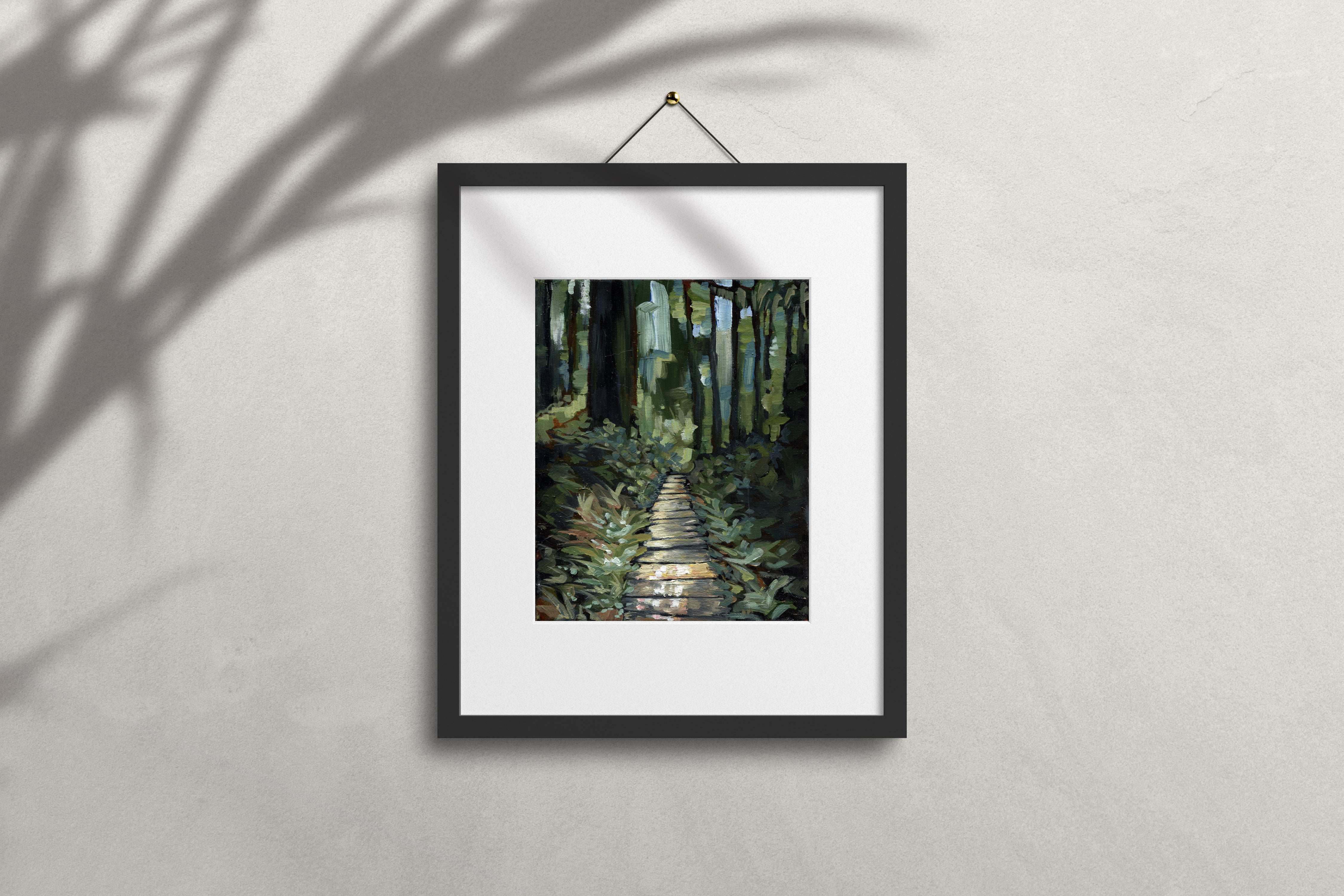 "Steps Away" | Fine Art Print
"Theres nothing quite like the feeling of walking through an Old Growth Forest, in the heart of Vancouver Island. The way the light filters through the canopy, lighting up little bits of the forest floor, and the pathway ahead. Everything feels like it is at our fingertips. "
About Our Prints 
Our fine art paper prints are held to the highest quality standards so that it feels like you are right there in the eye of the original work.

Printed on heavy cotton Epson watercolour paper with chromalife 100+ year ink in my studio here in Victoria, BC.

Each piece in this edition is numbered (1-100) and signed at the base of the print.

Only 100 will be created in this fine art paper format.