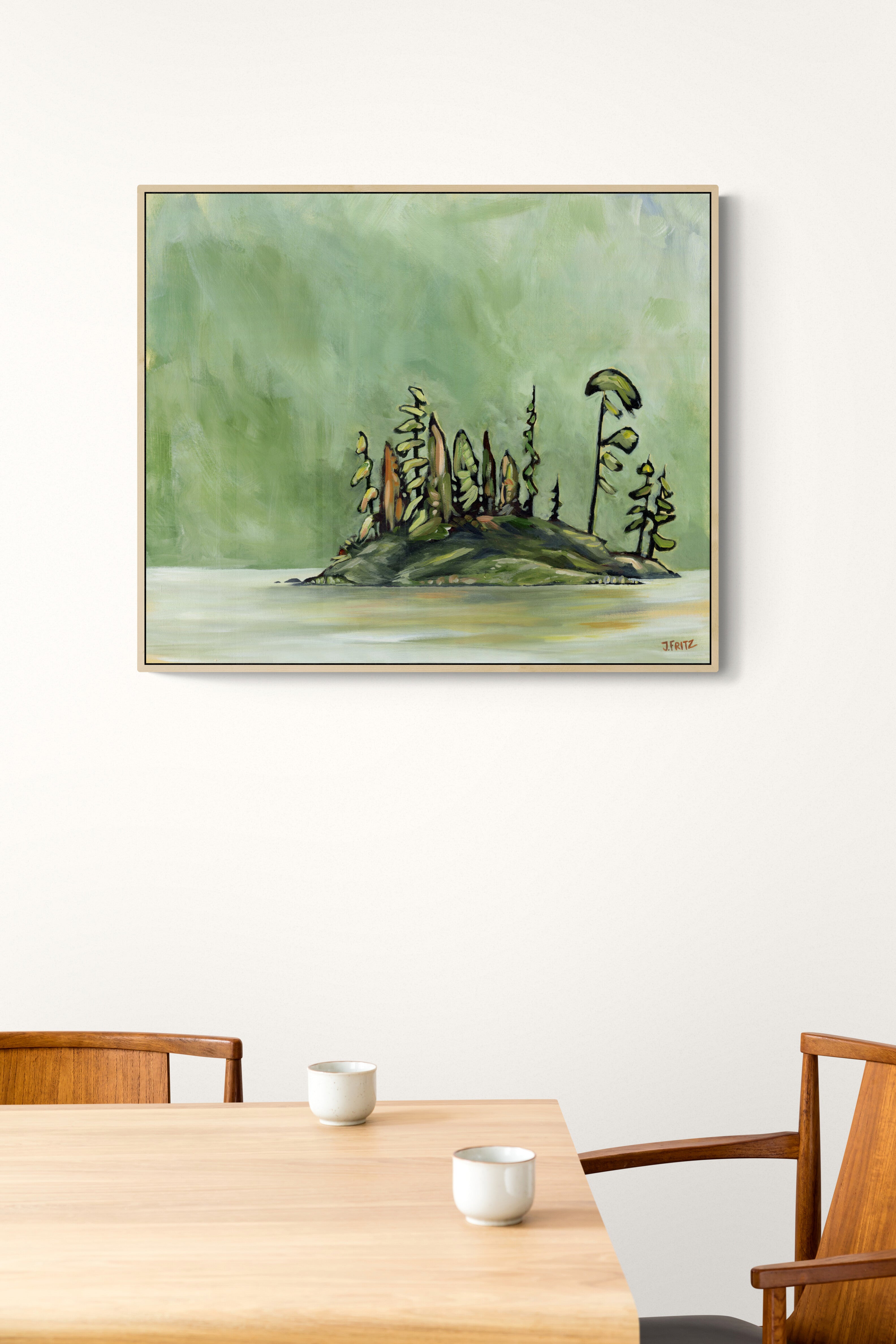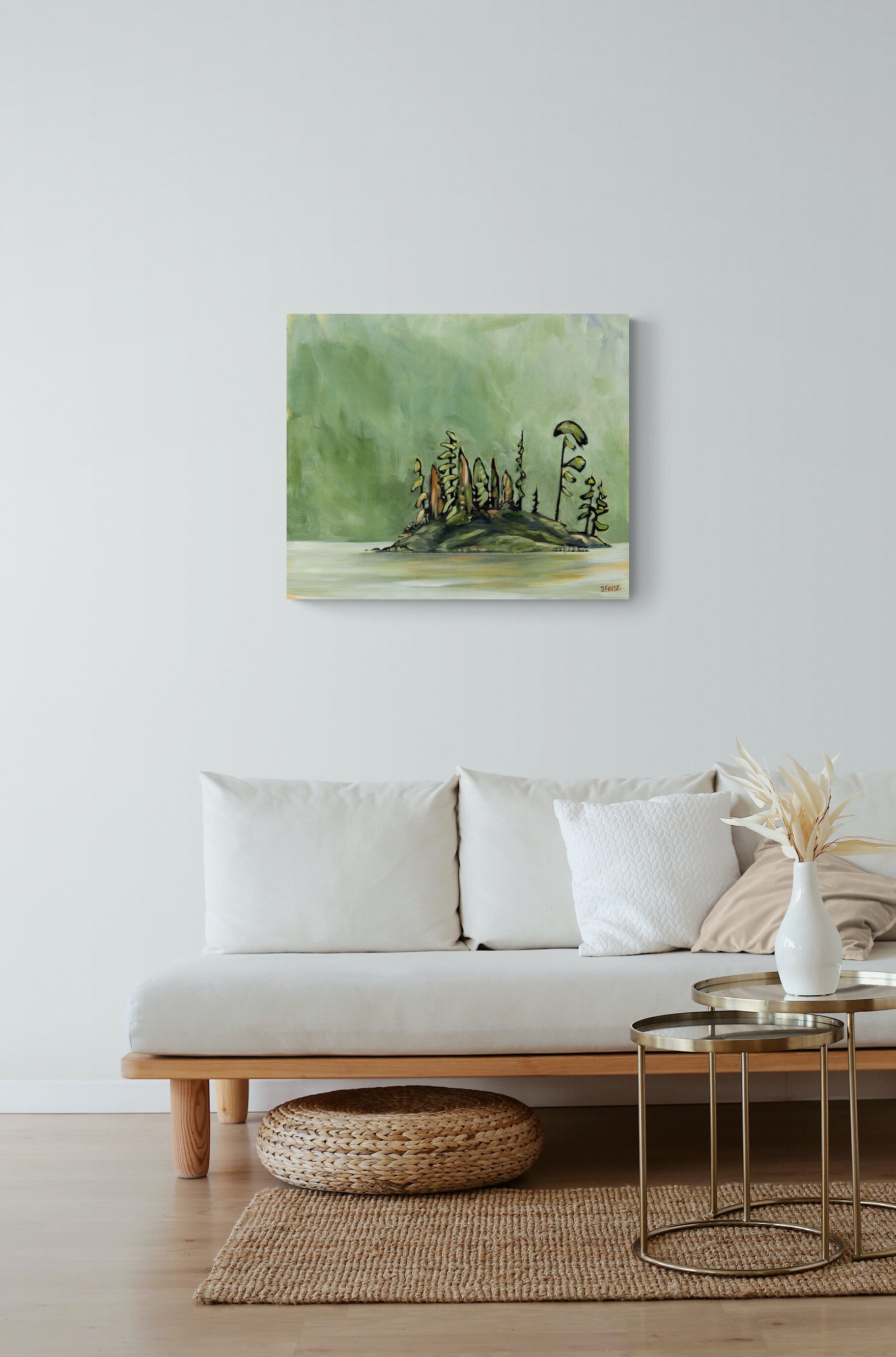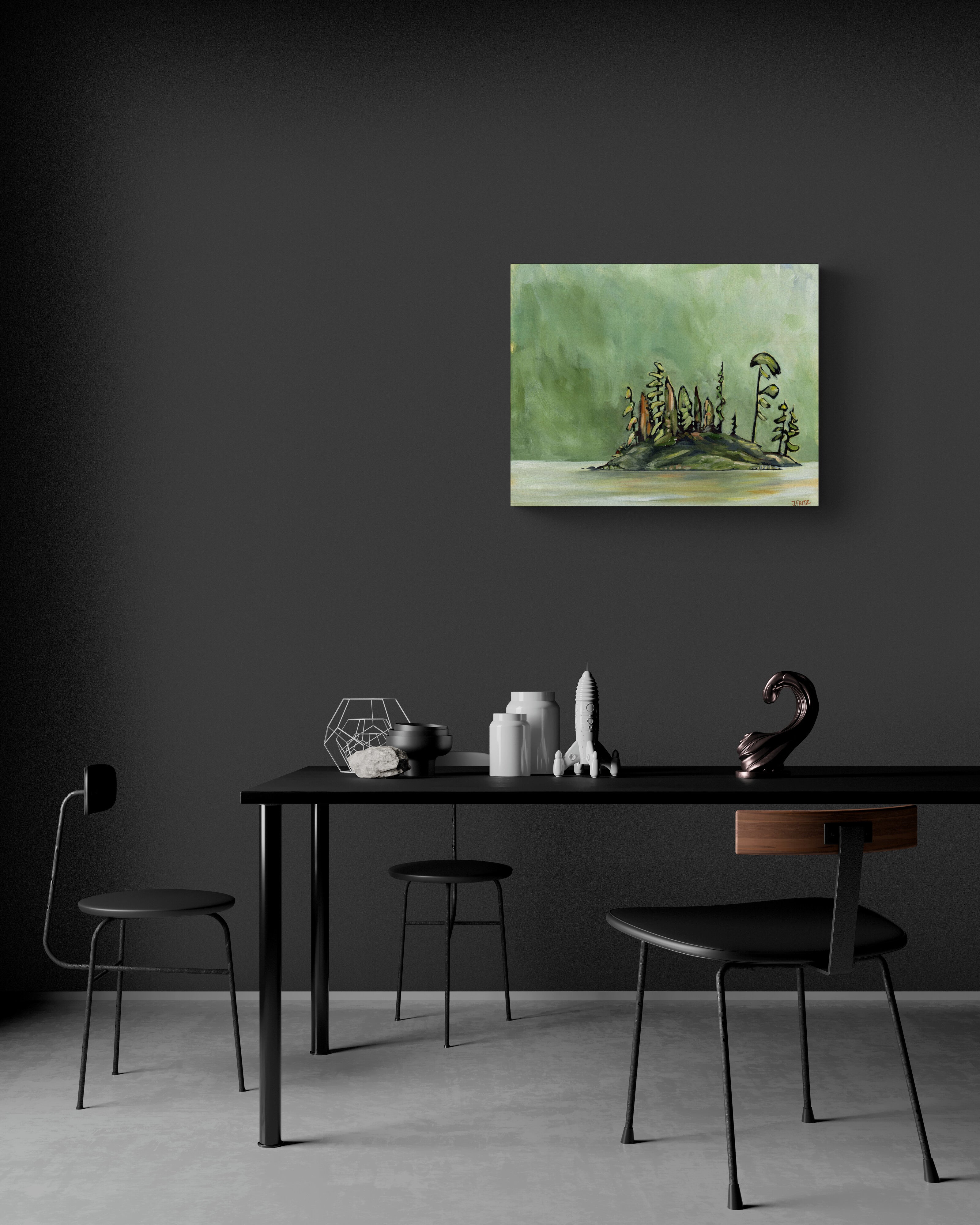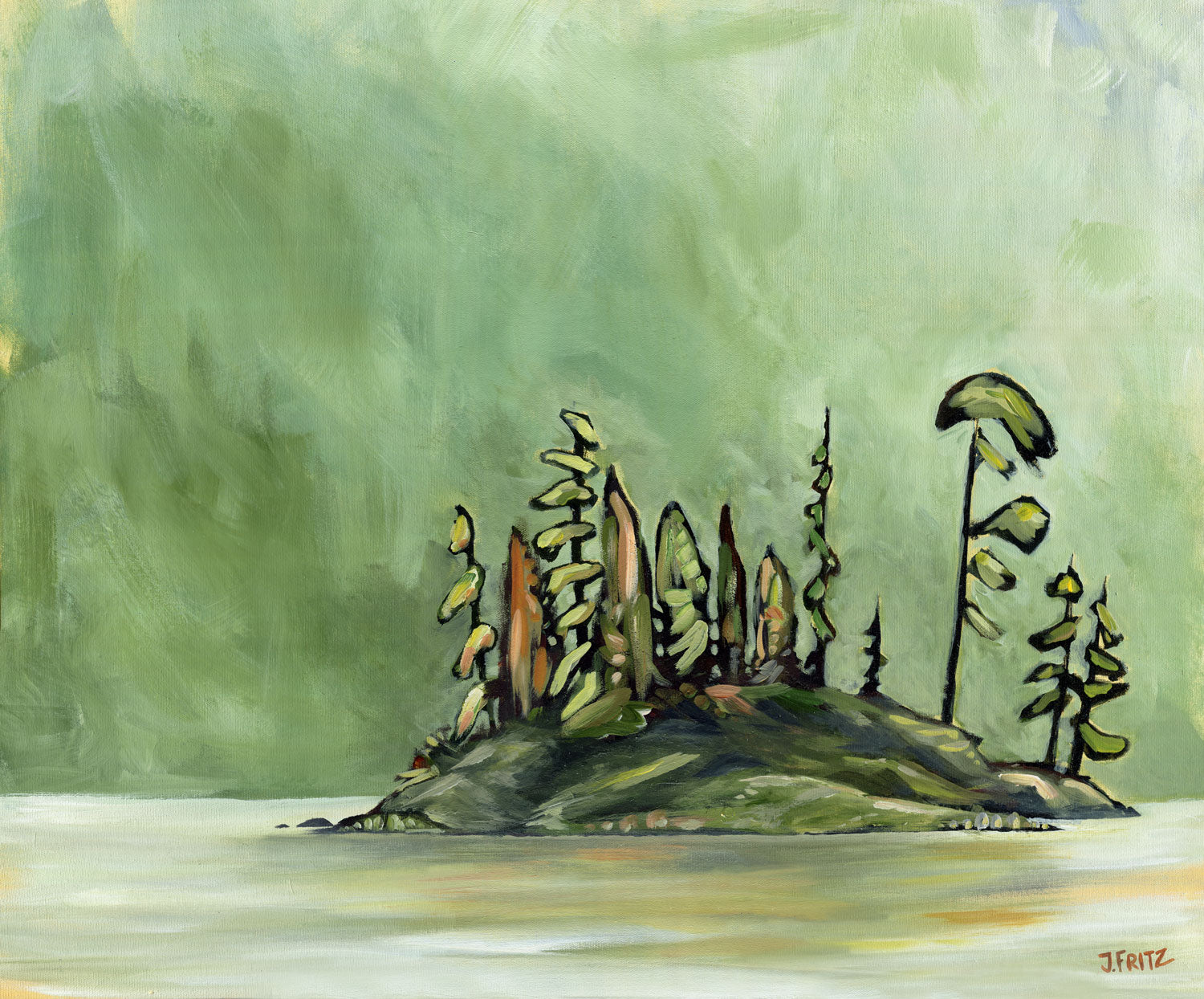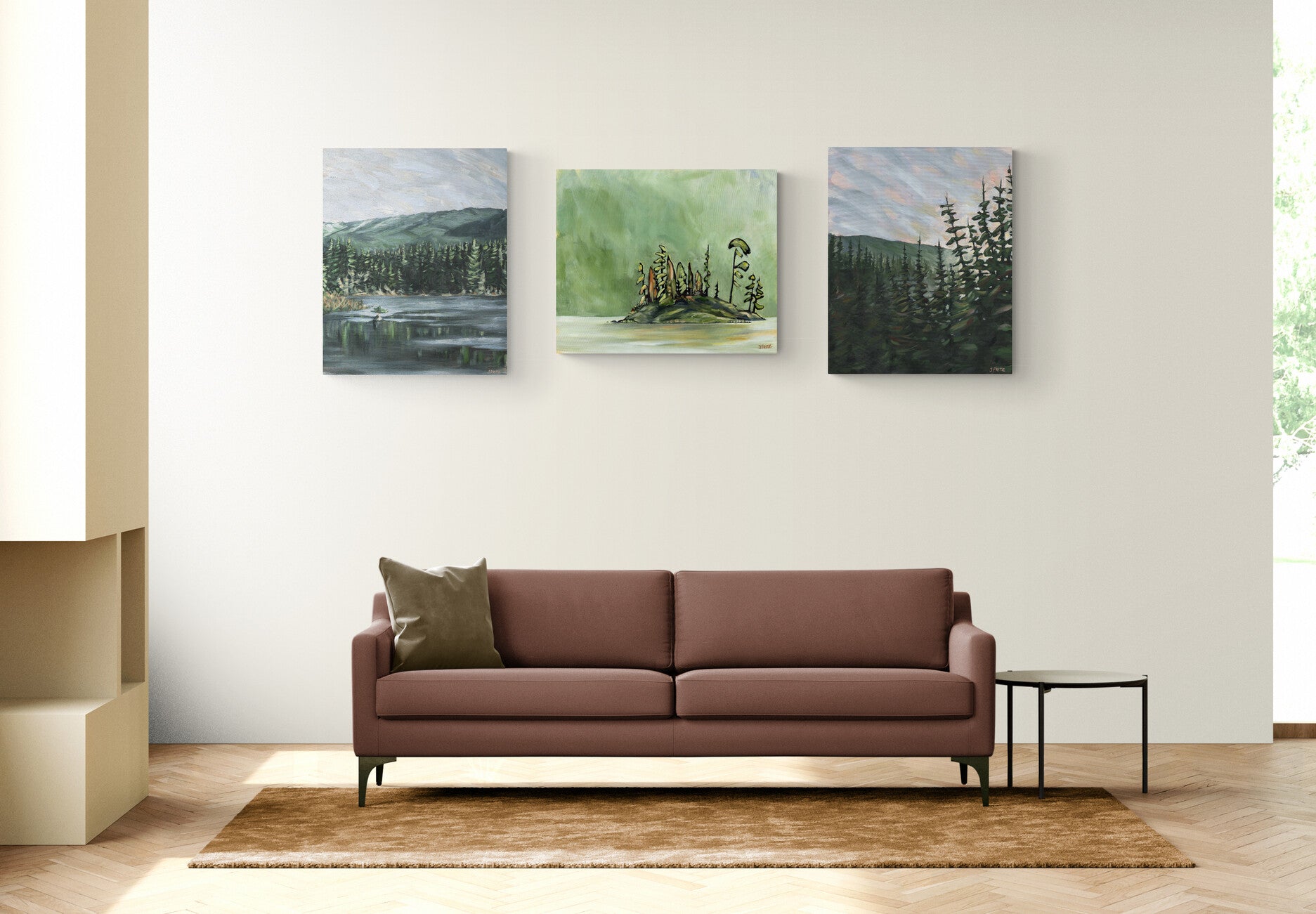 Summer Rain over Nahwitti Lake | Canvas Print
"Nahwitti Lake sits on Vancouver Islands Northern tip, and is the inland stepping stone to the coastal waters of the Northern Pacific Coast. We were greeted with warm weather, but copious amounts of rain. We made camp at the lake, and just before our departure the fog lifted just enough for a small Island at the end of the lake to peak through. Each of the trees on that little island had their own story to tell; standing strong, proud and full of mystery." 



Canvas Prints come as is, If you would like a custom wooden frame added to your order, please email info@jfritzart.com, and we will work with you to create the perfect frame to add to your order. 
Printed to Order: We appreciate your patience in creating these beautiful canvas prints for you. Please allow 7 business days for printing and 7-10 days for shipping. If you are in a pinch and need your canvas sooner, please email info@jfritzart.com.
About Our Canvas Prints 

Canvas prints come stretched and mounted with a protective clear coat applied to the surface. They can be hung directly from the print or a canvas frame can be added and used to hang the print.
Canvas prints are not limited edition prints and therefore are not numbered in a limited edition run.