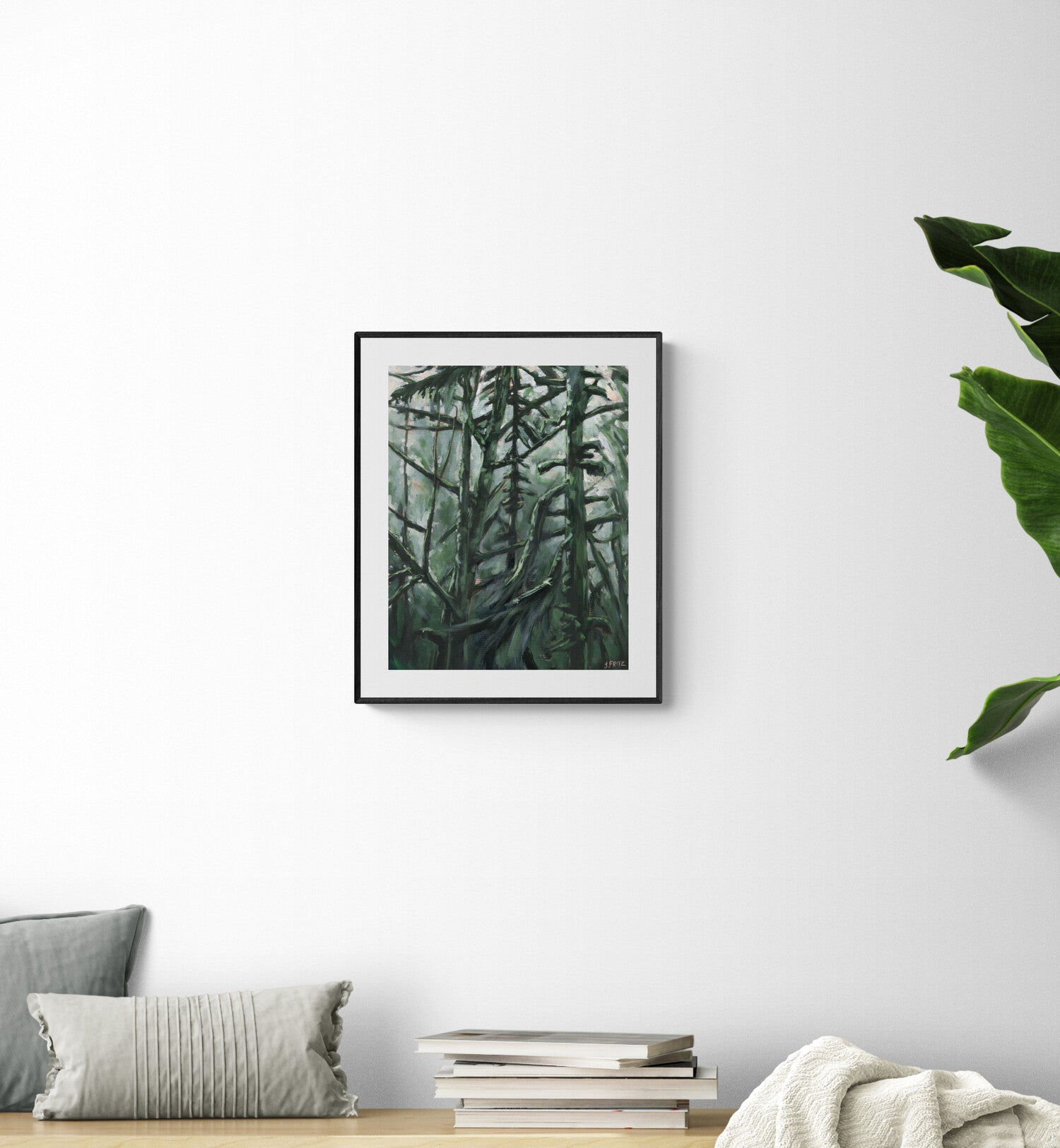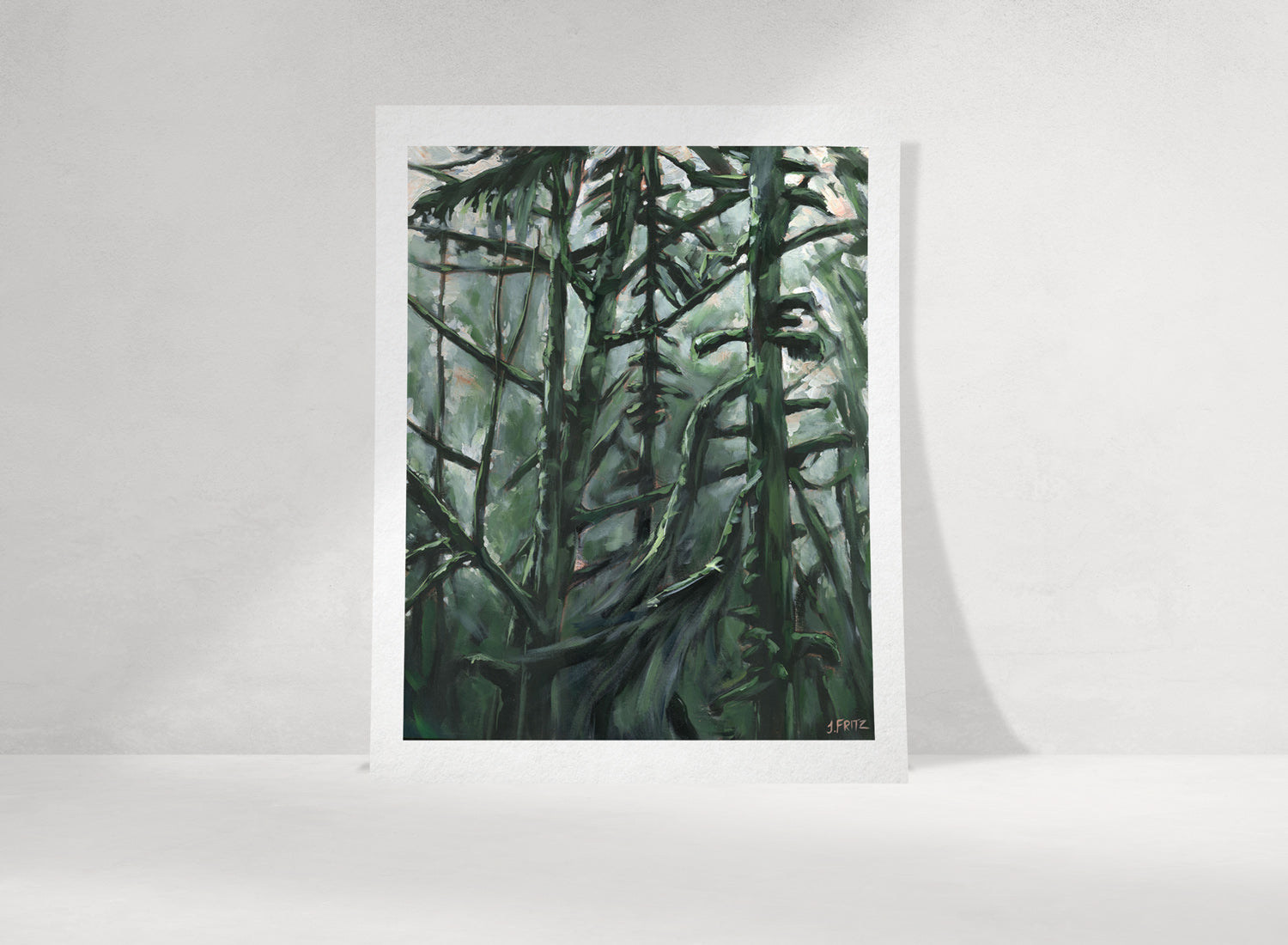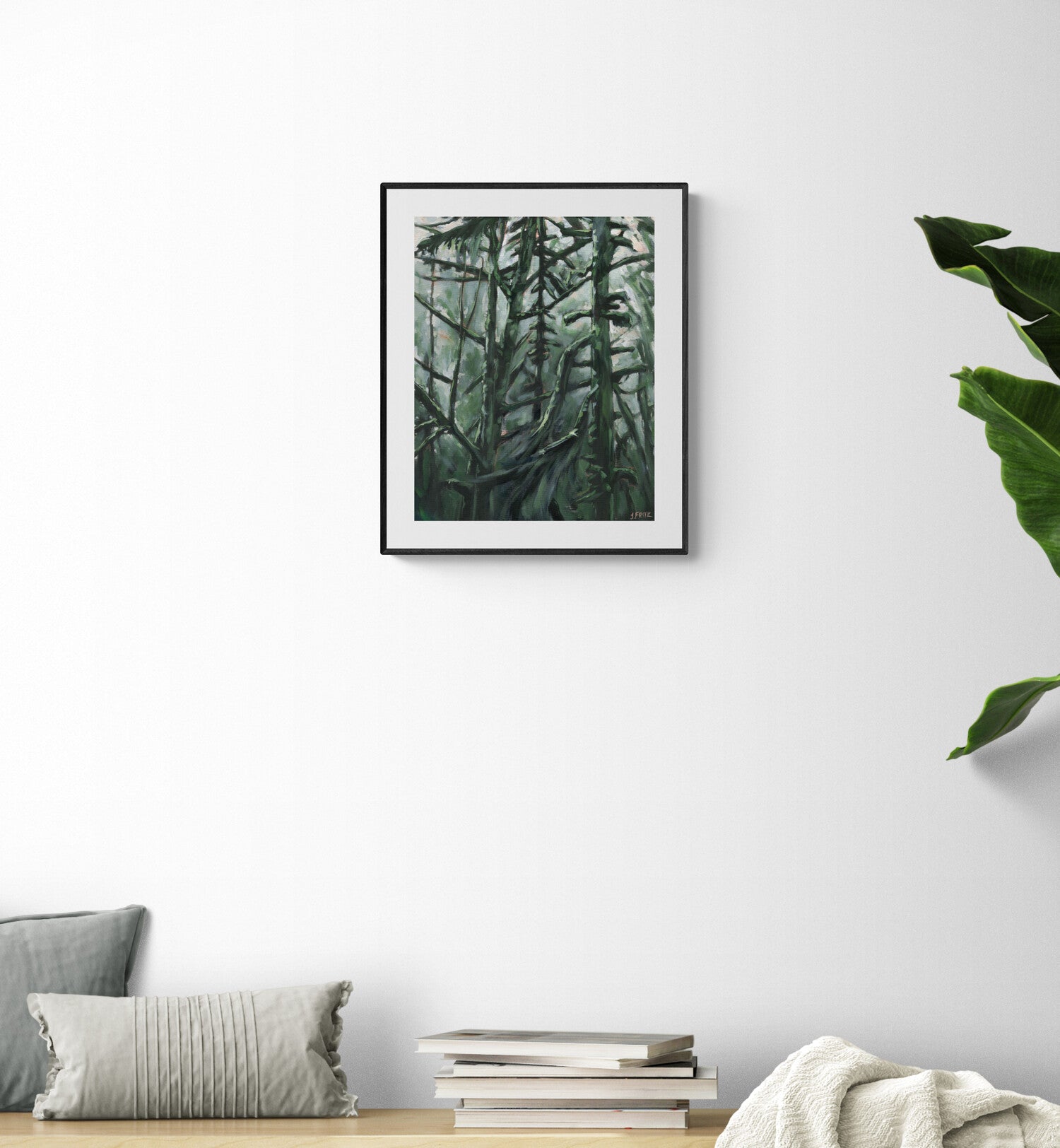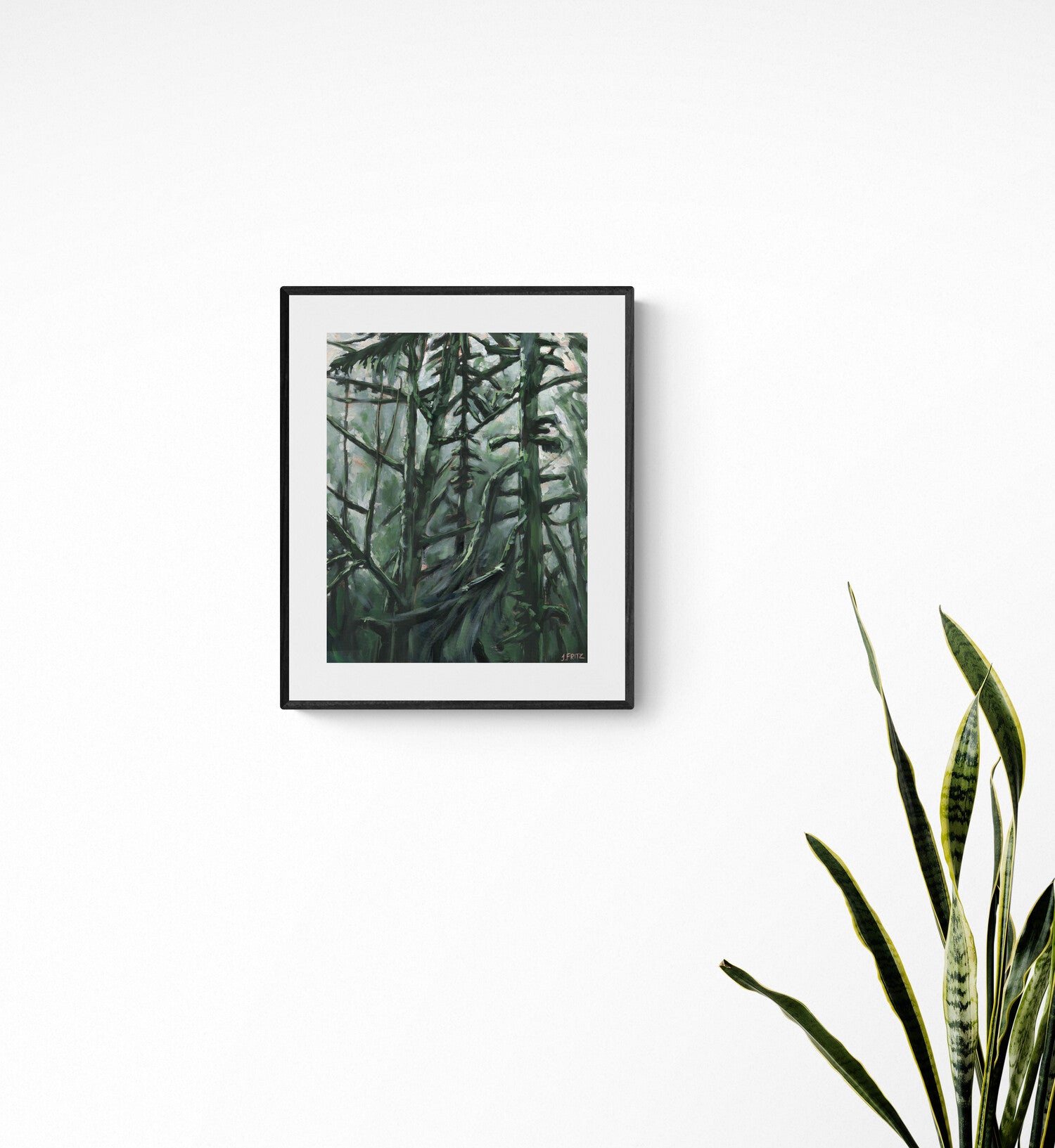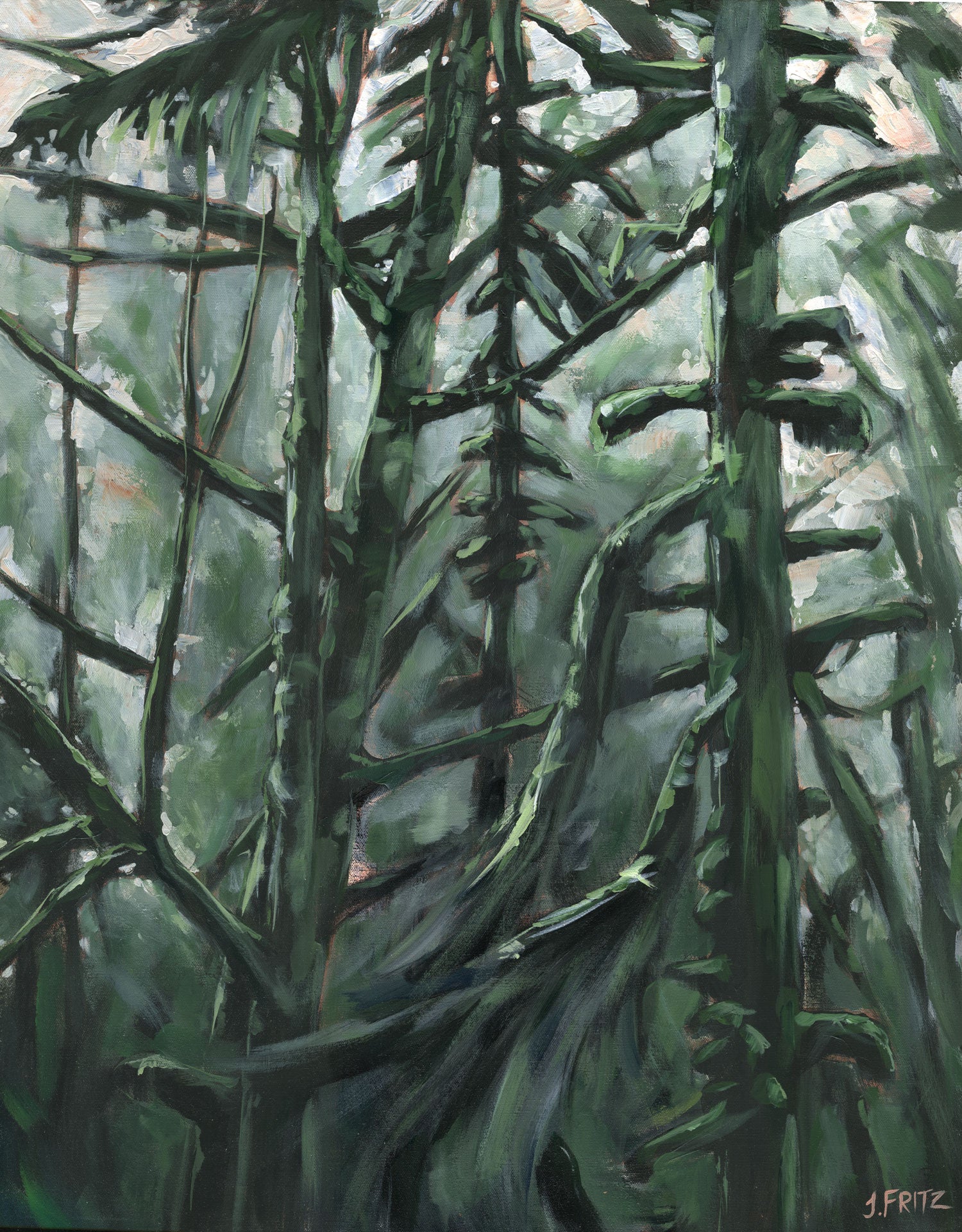 The Great Teachers | Fine Art Print
"Nahwitti Lake sits on Vancouver Islands Northern tip, and is the inland stepping stone to the coastal waters of the Northern Pacific Coast. We were greeted with warm weather, but copious amounts of rain. We made camp at the lake, and just before our departure the fog lifted just enough for a small Island at the end of the lake to peak through. Each of the trees on that little island had their own story to tell; standing strong, proud and full of mystery." 
Canvas Prints are also available and can be found here. 

About Our Fine Art Prints 
Our fine art paper prints are held to the highest quality standards so that it feels like you are right there in the eye of the original work.

Printed on heavy cotton Epson watercolour paper with Chromalife 100+ year ink in my studio here in Victoria, BC.

Each piece in this edition is numbered (1-100) and signed at the base of the print.

Only 100 will be created in this fine art paper format.