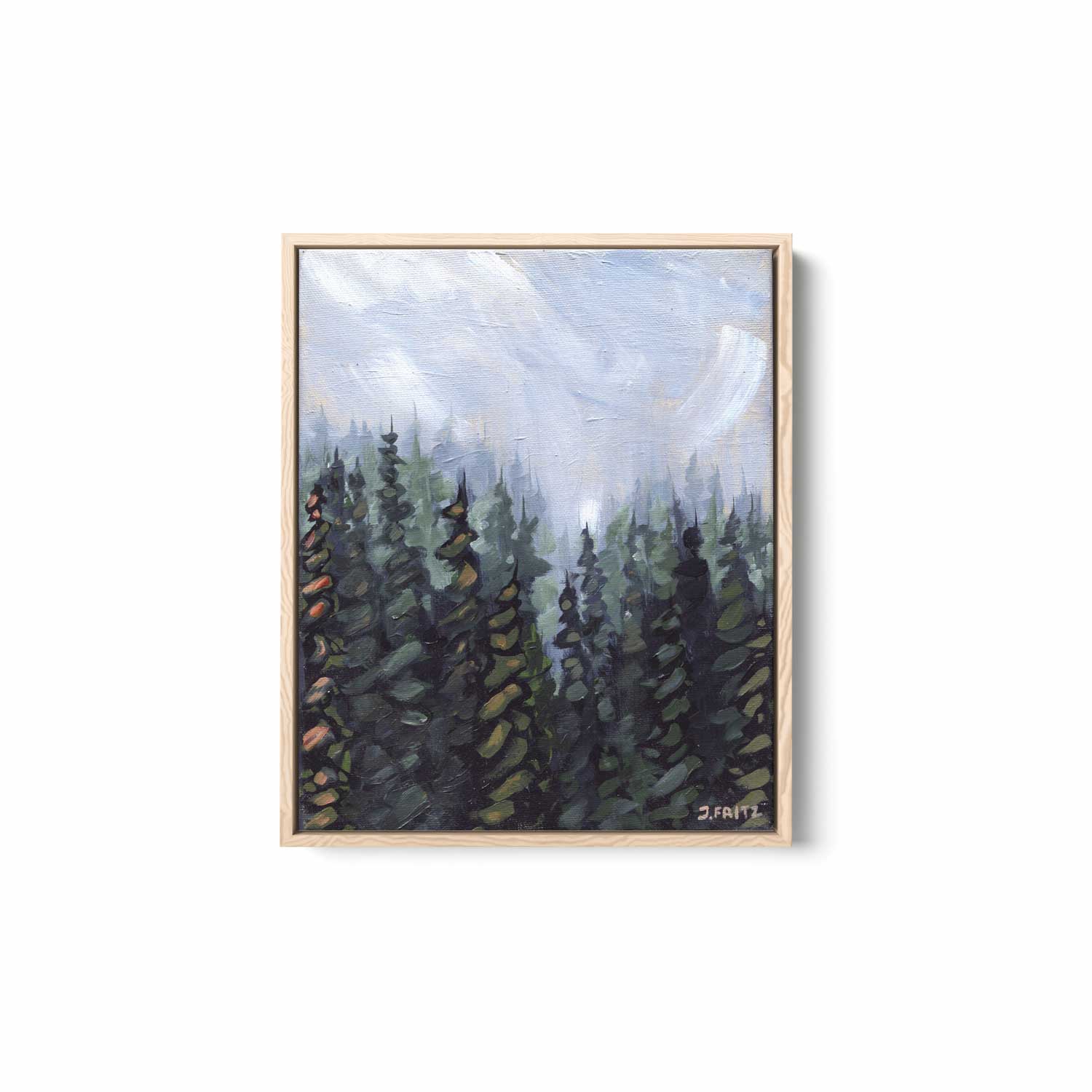 "We See You" | 8 x 10 | Original Acrylic Painting
The Story
It's a common occurrence, but one that always catches my eye. The rolling fog through hundred year old trees never gets old, and reminds me every time to never take these views and the content of these views for granted. 
This is one of ten original paintings in my 2020 Solitude Series. Each piece is framed in a custom wood float frame as seen in the product photos.  
About Original Paintings 
Original Acrylic Art is created with high quality Professional Grade Acrylic Paint on Gallery quality Canvas. Each original work is unique, and will be the first and only original piece created. Prints will only be made available after the purchase of an original. If you have any questions about pricing, please feel free to get in touch here.
Prints & Reproductions
Prints are not yet available for this collection, but if you are interested in having a print made of this piece, please contact me here.